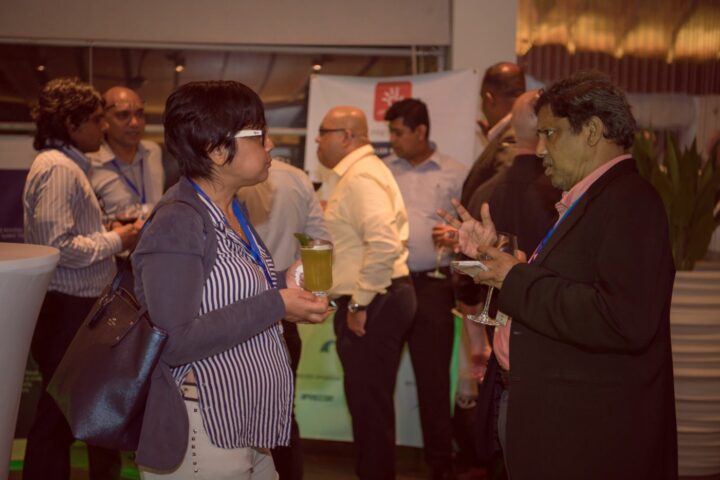 AEL Distributors, ASTRABON and Uniforms Unlimited: Silver Sponsors of GM Forum 2019
AEL Distributors, ASTRABON and Uniforms Unlimited have partnered with Perspective Pvt Ltd as Silver Sponsors of the Hotelier Maldives GM Forum 2019. The annual event, the largest gathering of hotel managers in the Maldives, will be held on April 3, at Bandos Maldives.
AEL Distributors is a supplier of waterproofing, concrete repair and specialised civil engineering products by Sri Lanka-based H.E. Engineering; Tea4U by Sri Lanka-based Anverally Tea; cookies by Little Lion Associates; pillows, bed linens and other bedding products by Sri Lanka-based Celcius Solutions; and, fresh produce, fruit juices and other beverages from India-based Daily Fresh Fruits India.
ASTRABON was established in 2002 by Yoosuf Riffath, CEO and Founder of Capital Group of Companies, to introduce, market and distribute top quality products from around the globe. The company provides total solutions, including design, installation and commission of kitchen systems, dishwashing systems and cold storage systems as well as dinnerware (tableware, flatware, glassware and chinaware), kitchen utensils, equipment, etc. ASTRABON also specialises in linen solutions for housekeeping and spa. They also provide products for airports and retail businesses.
Uniforms Unlimited is one the leading uniform designers and manufacturers that offers a variety of stylish uniforms and accessories for various sectors like resorts and spas, five-star hotels, airlines, and corporates – in India, the Maldives, Seychelles, Sri Lanka and various other countries. It is equipped to provide complete end-to-end uniform solutions including design consultations. It has an enormous, modern and mechanised setup that ensures best uniform designs, chic fits and speedy delivery time. Uniforms Unlimiteds' brand "Chefs Unlimited" creates finely designed and cleverly crafted Chefwear to suit the uniform needs of any type of kitchens.
Other notable brands have also partnered with the event; Euro Marketing, Hospitality Depot, Allied Insurance, and SNS Group as Platinum Sponsors, F1 Recreation, and Dhivehi Insurance as Silver Sponsors, Tree Top Hospital as the Wellbeing Partner, CypreaAir & Holidays as the Airline Partner, The Hawks Pvt Ltd as the Transfer Partner, and Keiretsu as the Technology Partner.
Confirmed speakers include Hervirender Pal Singh, Area Director for Global Safety and Security, South Asia, Marriott International; Abdul Azeez Abdul Hakeem, hotelier and marine conservationist; Michael Friedel, renowned German photographer; and, Shaaheena Ali, Executive Director representing the Maldives, Parley for the Oceans.
The event will also feature presentations by STR—which provides premium data benchmarking, analytics and marketplace insights for global hospitality sectors, and dnata—which provides ground and cargo handling to inflight catering and travel services, on the topic "Safety First" from a tour operator's perspective.
Related inquiries can be made by contacting Aminath Ali, Assistant Manager, Client Relations on mobile (960) 791 0878 or emailing sales@167.172.155.58. Call GM Forum hotline: (960) 791 0858.