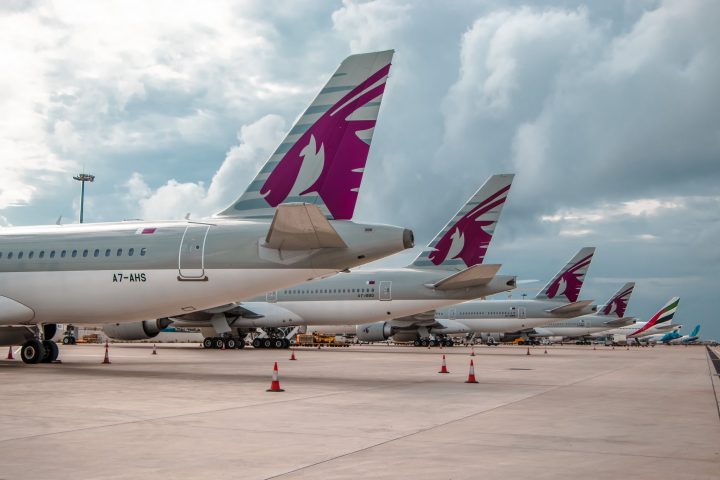 29 Airlines Currently Operate Scheduled Flights to Maldives
After almost a year since the reopening of borders, Maldives remains connected to the world through thirty-nine international airlines, scheduled and chartered.
At the end of June 2021, there were twenty-nine scheduled airlines operating to the destination. This month, we welcomed Spain's national airline, Iberia for the first time. The airline will be operating three weekly flights till the end of August 2021. With this addition, seventeen airlines fly currently from Europe, while four operate from India, six from the Middle East and four airlines from other regions.
Emirates tops the list of international scheduled flights with a total of 104,612 passengers and 1,260 movements as of 30 June. The airline has recently announced an increase in its weekly flight frequency from twenty-one to twenty-eight from July onwards.
The national flag carrier of France, France Air has also announced plans to begin Colombo-Male flights from November 2021. The airline will fly from Paris Charles de Gaulle Airport (CDG) to Bandaranaike International Airport (CMB) in Colombo, Sri Lanka. Three weekly flights will be operated as a continuation of Air France's flights to Male in the Maldives. France Air resumed flights to the Maldives on 19 December 2020.
Further, airlines based in South Asia will be able to resume operations to Maldives from 15 July 2021 as the destination reopens borders to South Asian countries. Two airlines from India, GoAir and Indigo, have already confirmed flights to Maldives. This is expected to increase tourist arrivals from India, a major source market for the Maldives that currently holds the largest market share after Russia.
Featured Image: Velana International Airport