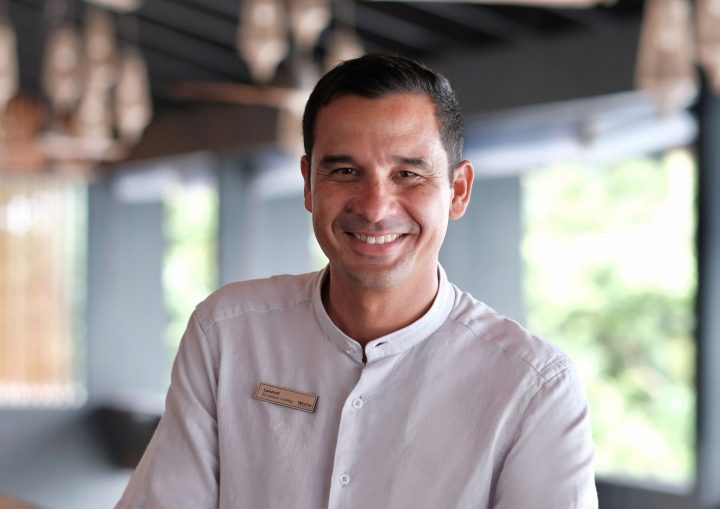 Laurent Sung DJI Reynieix, Director of Operations, The Westin Maldives Miriandhoo Resort
Hotelier Maldives: Tell us a bit about yourself and your career
Laurent Reynieix: My name is Laurent Sung Dji Reynieix, with origins from France and Korea, I grew up between France, Africa and Singapore, and have worked in different countries from Ivory Coast, Singapore, New Caledonia, Indonesia to Spain, and many others destinations.
My love for the culinary arts developed while I was working as a commis/waiter in a French restaurant in Singapore. Continuing with this passion and after completing my management training at Shangri-La Wuhan and Grand Hyatt Bali, I had the opportunity to work in a restaurant called Portofino, in the south of Spain. At that time I was very interested to learn all the different aspects of the culinary discipline and Spain represented an opportunity that I couldn´t miss. My journey continued at the Hyatt Regency Paris as Stewarding Manager until I got promoted to Director of Outlets in the same hotel. I also explored stand-alone opportunities, and opened a restaurant in the south of Spain next to Marbella as a Chef and ventured into the Gelato business with another independent project in Bali before moving back to my original passion, hotels.
I am thrilled to now be a part of the wonderful team at The Westin Maldives Miriandhoo Resort as the Director of Operations.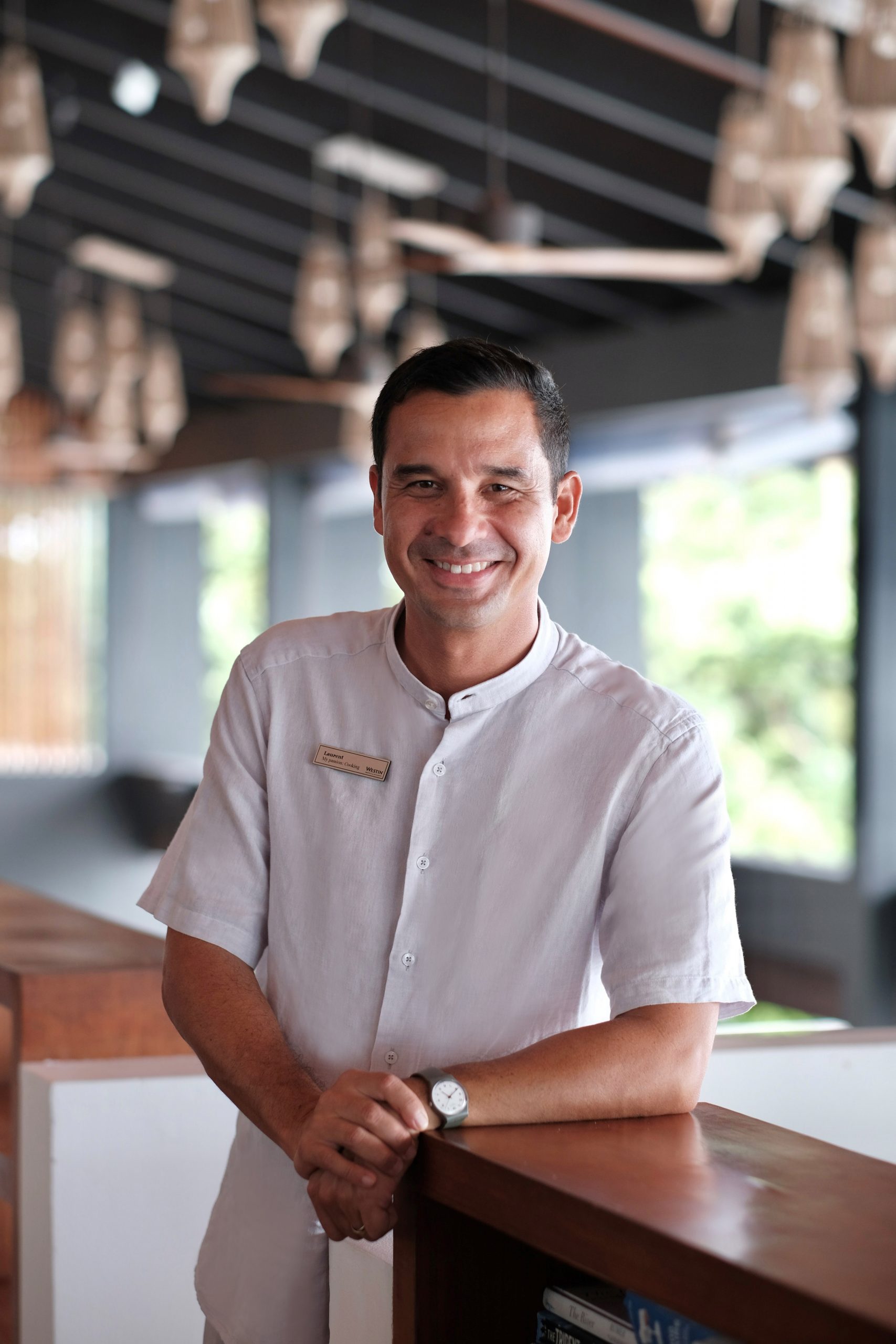 Featured Image: Laurent Sung Dji Reynieix, Director of Operations, The Westin Maldives Miriandhoo Resort
HM: What's your favorite part of working in operations? What's the most challenging part?
LR: Working in operations allows me to learn about all departments and gives me the opportunity to contribute to the entire organization. I consider myself a team player and my favorite part is to take care of the different team members, developing them while making sure they have all the tools and skills to showcase their best in whatever they do.
The most challenging part is to get to a level of understanding as fast as possible while creating a positive work environment for the team and start generating improvements in the organization. Every day is a different day with its own set of opportunities and challenges, and that it is what drives me to do more, and do better.
HM: You recently made the move from New Caledonia to the Maldives. How different is it here?
LR: Ile des Pins at New Caledonia and Maldives are quite similar in the broad sense of their remote locations. Maldives requires adapting quickly due to the high competition and evolution of different markets and growth of demand and business, especially after the pandemic period, while the world has to adapt to unexpected changes.
HM: You have worked with Marriott for over six years. Tell us about your experience working with the company.
LR: I had the fantastic opportunity to join the pre-opening team of one of our hotels in Algeria, Four Points by Sheraton Oran, and I was then promoted to Le Méridien Ile des Pins in New Caledonia. Since Marriott International is one of the largest hospitality companies around the globe, there are always opportunities for growth for associates.
Apart from that, I find my own individual personality to match with the values of Marriott International as a company. On the development side, Marriott International brings all the training tools to develop associates helping them expand their potential, putting people first, and for me as a person as well the learning and development of my team is a key focus area.
HM: Describe your daily routine as the director of operations at The Westin Maldives.
LR: I begin my day with a walk around in the resort, as early as I can, starting by connecting with our associates to get a feel of the general spirit. From the back office to the breakfast area, I am always looking to engage with guests for further feedback, sharing it with the team and coordinating with all the departments in order to elevate the guest experience. After the morning round, I have different meetings and tasks to follow up with, before heading back on the operations.
With wellness being at the core of everything that we do at The Westin Maldives Miriandhoo Resort, I also try and live the brand pillars of #EatWell and #MoveWell, by maintain a healthy diet and active lifestyle.
HM: Tell me, what kind of strategies and mindset do you think is required for your role?
LR: I think it's important to be dynamic with a strong problem solving mindset; putting our associates first since they are the face of the hotel on daily basis with guests and trying to develop them as much as possible by leading through example, showing the true meaning of genuine service and cares.
HM: Throughout your 20 years of experience in the industry, what do you consider as your biggest success?
LR: To have contributed as a person and hotelier to the community of Ile des Pins by developing local talents to grow and reach higher positions by exploring and expanding their potential during my service as the hotel manager at Le Meridien Ile des Pins.
HM: What advice would you give to hoteliers aspiring to get to your position?
LR: My recommendation for the new generation of hoteliers is that this sector requires passion, hard work, a cultural understanding and a sincere connection with people that comes from your heart. Patience and empathy are also essential skills if you would like to grow in the hospitality industry. The path may be hard, however, it will surely be rewarding.