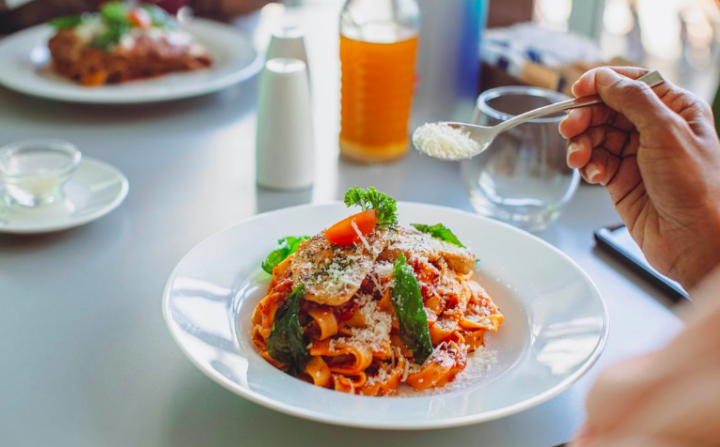 5 Places to Feast in Hulhumalé
Hulhumalé is perfect for those looking to make a quick escape from the hectic Malé City for a bite or a coffee. Located only a fifteen-minute drive from Malé City, Hulhumalé is popular for a date night, coffee with friends, or even a solo meal. Try one of these restaurants, the next time you are looking for a bite to eat in Hulhumalé.
Family Room Café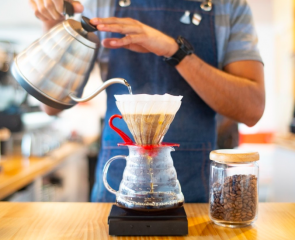 Featured Image: Family Room Café  via Instagram
Family Room Café is located in a quiet area in Hulhumalé Phase 2. The beach-front café has a homey ambiance, great music, a bookshelf filled with many tales, and most importantly, delicious coffee and food. The all-day breakfast favourites are avocado toast, fruit and Nutella pancakes, and the granola bowl. The gourmet hot dogs, sandwiches, burgers, steak, pasta, and green salad are also worth a try. Fresh juices, smoothies, premium tea, and, of course, coffee will have you sitting at the café for hours on end.
Cafe'ier Hulhumalé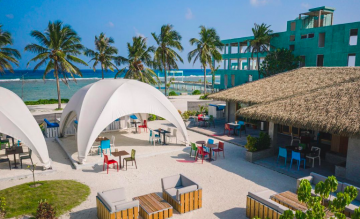 Featured Image: Cafe'ier via Instagram 
Cafe'ier has been a local favourite since its opening in Malé. The Hulhumalé outlet overlooks the beach with ample indoor and outdoor seating areas. Enjoy a coffee, the signature gelato or a scrumptious meal. The menu is diverse, from mouth-watering breakfasts, to tender stakes or tasty pasta. Cafe'ier is the perfect place to come together with family and friends for a bite to eat.
Red Snappers & Coffee Beans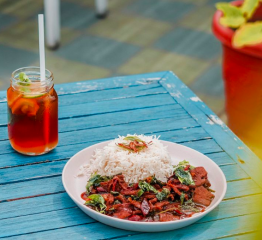 Featured Image: Red Snappers & Coffee Beans via Instagram 
Opened in January 2020, Red Snappers & Coffee Beans is an excellent place to dine out. With Its modern interior and delicious dishes, the restaurant is a popular lunch and dinner spot. Guest's favourite meals are the Red Snapper Steak and Chicken Cordon Bleu. In addition to two outlets with rooftops, Red Snappers & Coffee Beans lounge is a beautiful venue for hosting private celebrations.
The Grove Café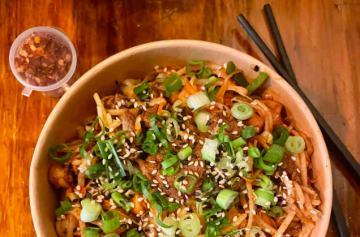 Featured Image: The Grove Café via Instagram
The Grove Café is a cosy little spot serving coffee and possibly the best ramen in town. With a choice of beef, chicken, or vegetarian, the flavourful ramen at the Grove Café is perfect for any day. Bibimbap, chow mein, stews, and pasta are also popular dishes. The Grove also serves western favourites such as burgers, sandwiches, wraps, and an array of sides. Quench your thirst with coffee, tea, juice, milkshakes, and fresh smoothies. The café's warm ambiance is the ideal setting to enjoy a cup of coffee or a hearty meal.
Meltz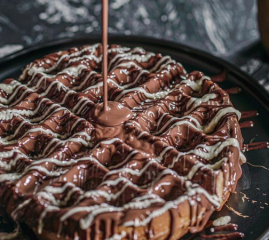 Featured Image: Meltz via Instagram
A heaven for chocolate lovers, Meltz is popular for its chocolate-covered desserts. The sweet options are endless, with a variety of chocolate-covered waffles, pancakes, crepes, brownies, churros, donuts, and cakes. The restaurant also serves a variety of cuisines, including Western, Arabian and Indian dishes. A selection of salads, pizzas, burgers, tacos, and wraps is available at the multi-cuisine restaurant. Make sure you always leave some room for Meltz's amazing desserts!
Featured Image: Cafe'ier via Instagram