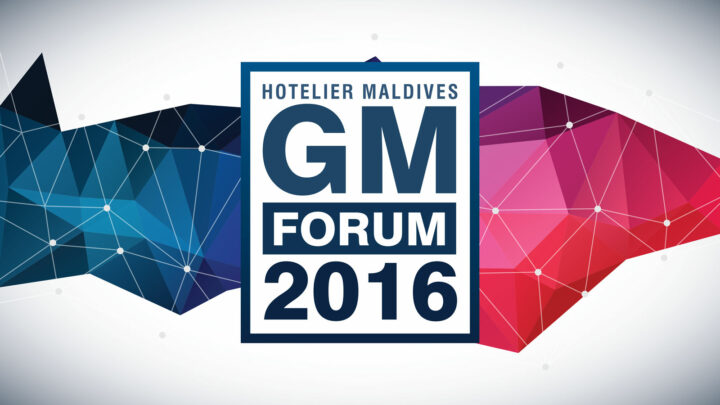 Over 80 delegates registered for Hotelier Maldives GM Forum
Over 80 delegates have registered for the first Hotelier Maldives GM Forum that takes place tomorrow 25 May at Hulhule Island Hotel. The event is organized by Perspective Pvt Ltd (PPL), the publisher of the bi-monthly hospitality sector focused print and online magazine Hotelier Maldives.
Hotelier Maldives GM Forum 2016 would function as a medium for discussing the unique challenges of managing resorts in the Maldives and would present participants the opportunity to learn from the best practices of their peers in a mutually supportive environment.
Over 30 general managers from various hotels and resorts in the Maldives have confirmed participation in the invitation only event, along with hotel and resort owners, tourism authorities, hotel suppliers and travel sector authorities.
The forum will consist of keynote speeches and panel discussions where participants will be able to take part by commenting on the proceedings and sharing views and experiences.
Chairman of Maldives Association of Tourism Industry (MATI), Mohamed Umar (MU) Maniku, will be Guest Speaker at the event with Pricing and Revenue Management expert Jurgen Ortelee, and David Feinberg, Chief Executive Officer of Crown & Champa Resorts, delivering the keynote speeches. The event will also include a networking lunch and special dinner.
Leading hotel supplier Bestbuy Maldives (BBM) is the Platinum Sponsor of the event. "We are excited to be a part of this unique event and are delighted with the positive response the forum has been receiving from the industry so far. We believe the forum would provide us with an exceptional platform for positioning our brand and meeting with potential and existing customers," said BBM's CEO Mohamed Mazloom.
Hotelier Maldives GM Forum 2016 is also supported by EVO and Hassan Marine Engineering Solutions Pvt Ltd as Gold Sponsors, Dhiraagu as Silver Sponsor and Telecom Partner, Ranjanas Ceramic as Silver Sponsor and Hulhule Island Hotel (HIH) as Event Partner.