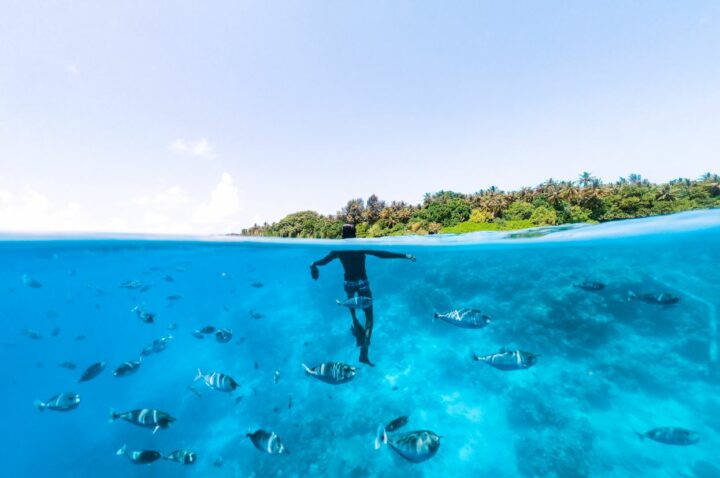 Dhivehi Insurance: Tailor-made products for the tourism sector
Dhivehi Inbound Travel Insurance for tourists
The growth of the tourism industry in the Maldives is always on the next gear and the need for developed services to cater to tourists in this competitive market has become ever more present. Dhivehi Insurance is exploring the development of niche products for the insurance industry that is still in its infancy to create that extra outreach.
Dhivehi Insurance values the stay of tourists in the Maldives and their product, Dhivehi Inbound Travel Insurance is an exclusive cover for tourists arriving at the Maldives. From the time they arrive at the airport until they leave the country. The Inbound travel insurance scheme has been tailored to the Maldivian context and covers all holiday activities including covers for water sports and diving accidents. There might be instances where other companies restrict cover for some of the activities specific to the Maldivian market and you can be assured that this cover will fill any existing gaps in your current policy.
In case of an accident, the local experts will provide 24 hours' local assistance wherever you are in the Maldives, for which the company will be more familiar with. Some popular policy covers include:
Personal accident, Medical and hospital allowance, travel inconveniences such as loss of baggage/passport or other valuables, and more importantly emergency hospitalisation in the Maldives or repatriation to home country with follow up treatments.
Dhivehi Inbound travel scheme is sold through authorised distribution channels; namely, travel agencies and tour operators. Get in touch with the travel partners of the company and get your inbound travel insurance.
Commercial General Liability for tourist establishments
This is a policy which encapsulates all forms of liability claims. From product liability to professional liability to passenger and guest liability, for covers against bodily injury and property damage due to the operation of the business and its products and services for any legal liabilities and actions. The scheme also covers legal liabilities brought against your company for liabilities of independent contractors you may hire.
With the increased number of accidents earlier this year from guest's water sports related deaths due to negligence of resorts/ guesthouses to other unfortunate accidents within Male, due to non-compliance of safety and precautionary risks in the construction industry, people are becoming more aware of the importance of liability insurance. Whilst the probability of such risks remain high, the consequences can be dire in terms of the devastation due to loss/ injury, and to the goodwill or the reputation of a business.
Legal jurisdiction of the company's policy is not restricted to the Maldives only and can be extended worldwide. Dhivehi Insurance offers this product on par with internationally acceptable standards and is backed by financially strong A-rated reinsurers. This cover is an essential part of insurance for tourist establishments.
Other insurance services/products:
Property All Risk
Terrorism
Professional Indemnity
Contractors All Risk
Bond Insurance
Protection and Indemnity
Directors and Officer Liability
For more information, call (960) 300 7799 or email info@dhivehiinsurance.com.