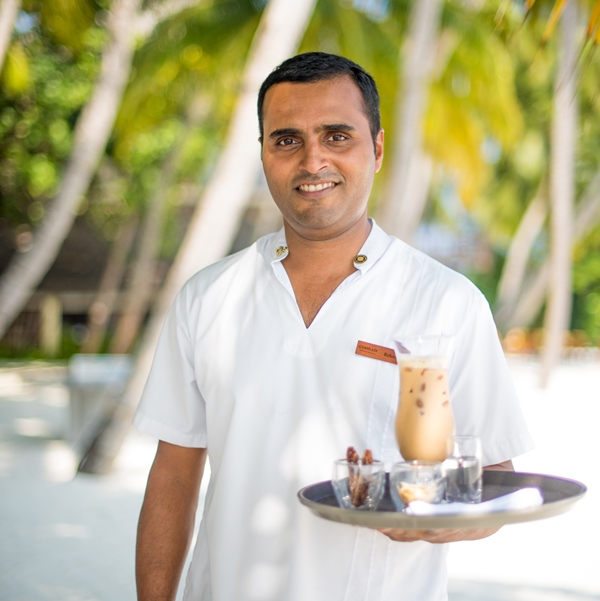 Cellar Master of Conrad Maldives wins F&B Masters Cup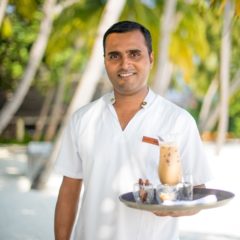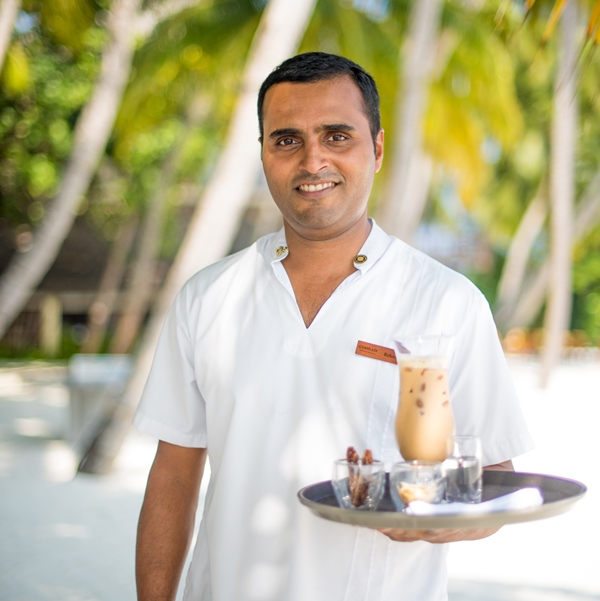 The cellar master of Conrad Maldives Rangali Island, Raskesh Shetty has won the F&B Masters Cup country level competition held in Colombo last November. Shetty won the competition with his winning drink I.A.M Latte. He will be heading to Bangkok this February to represent Conrad Maldives in the South East Asia finals.
Shetty has worked for 14 years in the food and beverages department. He started his hospitality career working as a barista for eight months in one of the busiest coffee outlets in Mumbai. He then worked as a waiter with the Taj Group for eight years in India and Maldives. He also worked as a bar manager at Taj Exotica Maldives.
The inspiration for Shetty's winning drink I.A.M Latte was his first job working as a barista in a coffee shop. When asked about how he felt after winning, Shetty said: "Winning the competition was a very proud moment for me. I reflected on what took me there and it made me realise that success cannot be achieved without hard work."
The F&B Masters is an internal competition open to employees within the Hilton Worldwide across the Asia Pacific. The competition was first held in 2014, with growing interest and momentum each year. The competition has four different categories; the culinary cup, the pastry cup, the bar cup and the barista cup. The competition aims to discover, develop and celebrate the best food and beverage talents within Hilton Worldwide properties across the Asia Pacific.