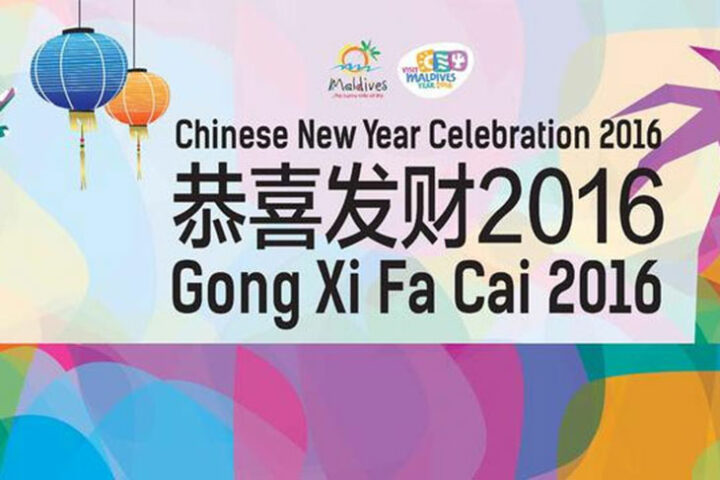 Maldives celebrates Chinese New Year 2016 in Maafushi
As part of its Visit Maldives Year 2016 campaign, the Maldives Marketing and Public Relations (MMPRC), together with the Ministry of Tourism and Guest House Association of Maldives (GAM), have organised a number of activities to celebrate the Chinese New Year. The celebrations will be held at Maafushi today.
"Since Chinese market is now the largest market to the Maldives in terms of arrivals, it is very important to keep up this continuous growth. Consequently, organising a targeted event to the Chinese market would greatly help to attract a large number of guests from the Chinese market for such events in the future," MMPRC said in a press statement.
The event will be attended by Chinese Ambassador to the Maldives, Wang Fukang as the chief guest, along with officials from the Tourism Ministry and MMPRC, as well as a number of industry stakeholders.
Special activities such as Chinese and Maldivian cultural performances, a gala dinner, and a raffle draw will be held to celebrate the special day. All tourists on the island are invited to participate.
"The Visit Maldives Year 2016 will be a year-long campaign to boost the number of visitors and tourism receipts of the country. Chinese market holds almost 30 per cent of the market share to Maldives, helping to achieve the target arrivals for 2016."