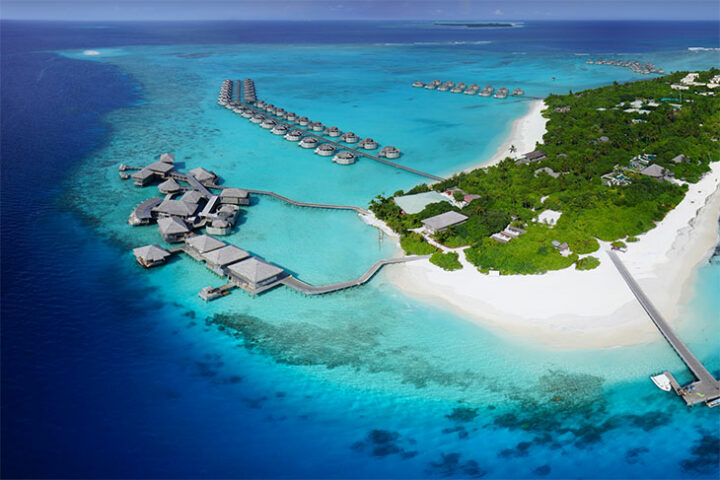 Six Senses Laamu prepares to host Aqua Season 2016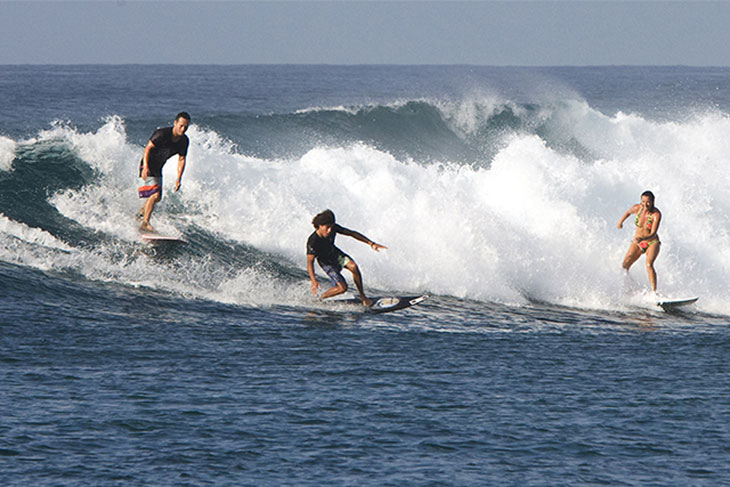 The Six Senses Laamu resort is preparing to host 'Aqua Season 2016' to celebrate International Surfing Day, Global Wellness Day, and World Turtle Day.
Aqua Season will be marked with a series of aqua, wellness and culinary events from May 1st  to October 31st.
To celebrate International Surfing Day on June 20th, together with the resort's partner Ocean Dimensions, a day full of surfing will be organized for guests, hosts and the l­­ocal school and surfing club students.
Surfing season starts in April and lasts until early November. The Yin Yang, one of Maldives most famous surf breaks, is just a few minutes away from the resort and offers fantastic waves for experienced surfers. For those eager to learn, surf instructors offer lessons on one of the smaller breaks.
The Manta Trust is once again on site this year offering unique "Diving with Mantas" experiences along with Ocean Dimensions. Being fortunate to have a year round active manta ray cleaning station just a few minutes away from the resort, dives are offered daily and experienced divers are encouraged to join the team and learn more about photographing and photo-identifying manta rays. The Manta Trust team also offers guests weekly presentations on the conservation and behavior of manta rays and, for younger guests, offers educational activities at The Den.
Samantha Gowing , an accomplished chef and nutritionist and generally known as Australia's Spa will be visiting Six Senses Laamu from May 2nd to the 9th, offering workshops on Food Healing and Spa Food in Six Senses Spa, along with a wellness dinner at LEAF on May 5th.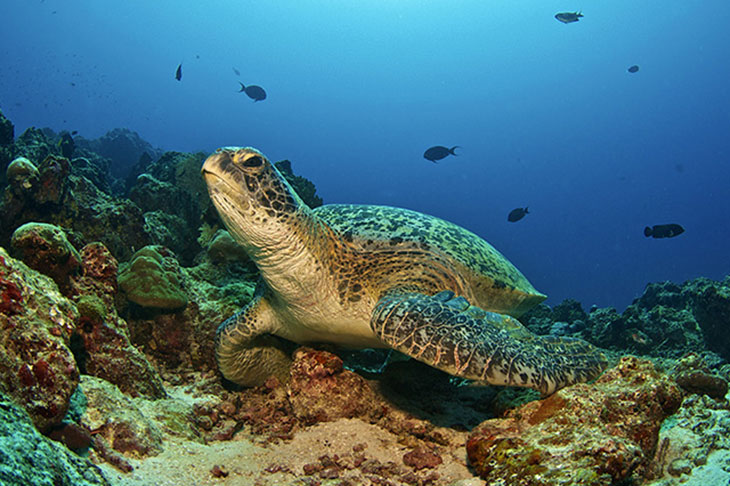 Special events and talks will be organised to celebrate World Turtle Day (May 23rd), and the turtle nesting and hatching season. Between March and July, the female green turtles return to the beaches on which they were born, to lay their eggs. Following an incubation time of 50 to 70 days, little hatchlings use a carbuncle (temporary egg tooth) to help break open the shell. After hatching, the young turtles may take three to seven days to dig their way to the surface. To witness this little life marvel is a magical experience and one that the resort is exceptionally excited to share with guests each year.
The resort is also very excited to welcome two Danish Michelin-starred chefs this Aqua Season, both offering exclusive signature culinary experiences. Geranium's Chef Rasmus Kofoed will be back to Six Senses Laamu in March offering four signature dinners in LEAF on March 24th, 26th, 30th and April 2nd. Jesper Koch, from the famous Restaurant Koch, will be offering four signature dinners at LEAF on July 21st, 23rd, 24th and 25th. The resort also welcomes the return of UK Celebrity Chef Anton Manganaro. Chef Anton will be offering two signature dinners at LEAF on August 10 and 11 and an exclusive barbecue on the beach on August 13th.
To celebrate the month of Europe's grape harvest, a Harvest Week will be held in September. Chef Martin, the resort's executive chef, and Karim, the head sommelier, will present a series of organic and biodynamic wine dinners between September 12th and 18th. The experience begins with cocktails including ingredients from the resort's organic garden, and then guests will join a shared table to enjoy a menu based on organic and local ingredients. The dinners will follow four themes based on the climate types and how they influence wine.
Dr. Gopal, a visiting Ayurvedic and naturopathic doctor who specialises in Chinese acupuncture and moxibustion, Indian head massage and naturopathy, will be back at Six Senses Spa from May 1st to 31st and from August 16th to September 30th. Jill Banwell and Claude Simard return to Six Senses Spa from July 1st  to August 14th, offering crystal healing and deep tissue massages respectively, among other treatments. From October 15th to September 30th, Sommai, a passionate holistic therapist specialising in Tibetan Singing Bowls, acupuncture and tai chi will also be available at Six Senses Spa.
On Global Wellness Day, celebrated on June 13th , the wellness and fitness experts at Six Senses Spa will be offering complimentary classes, which include aerial yoga, fitness sessions, island running and much more.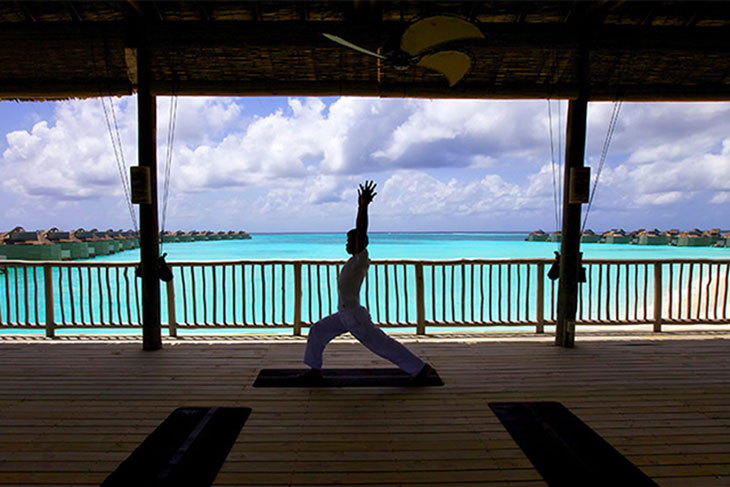 To commemorate the International Day of Yoga, on June 21st , complimentary yoga classes will be held at Six Senses Spa throughout the day. These include aerial yoga, hatha yoga, yoga nidra, pranayama and more.
Joanna Lentini, an accomplished photographer who is passionate about the natural world both above and below the surface will be visiting Six Senses Laamu from May 20th  to 30th . With a focus on conservation photography and the 'Blue Economy', Joanna will be offering guests insights and talks on sustainability and marine conservation topics.
From March 7th  to June 3rd , the resort is excited to have DJ Sven van Hees on the decks of Chill Bar. His music is described as "a timeless soundtrack to an endless summer". His chillout tunes create a true relaxing tropical island ambiance to blend with the Maldivian sunsets.
Matthieu B will be taking over the turntables next and will be presenting from June 5th to August 331st . His Maldivian inspired mellow tunes are known for creating unique emotions and magical sunset musical journeys. From September 1st  to November 26th , Mathieu Modeste, known as Matmac, will be the resident DJ at Chill Bar. Matmac uses his travel experiences to some the world's finest beaches and most stunning sunsets as inspiration for his music.
This Aqua Season, Six senses Laamu has the summer offer package available for guests. The package includes, among others, one complimentary night for every three nights booked, with half board meal plan included.
Six Senses Laamu is the only resort in the Laamu Atoll, deep in the Indian Ocean, surrounded by a beautiful coral house reef.