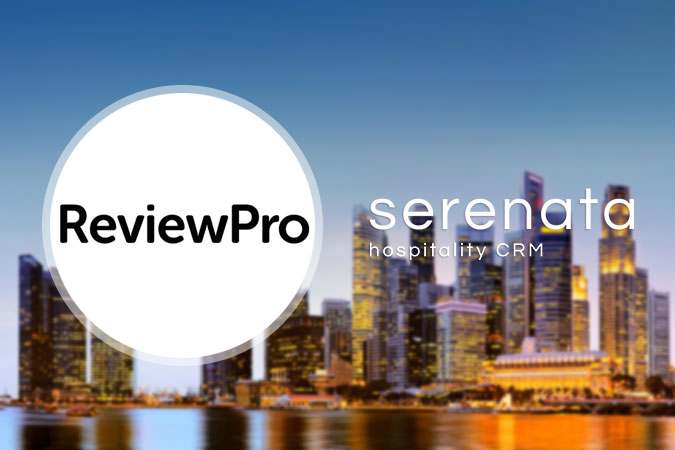 ReviewPro announces partnership with Serenata Intraware
ReviewPro, the world-leaders in Guest Intelligence solutions for the hospitality industry, has partnered with Serenata Intraware – one of the leading providers of electronic marketing and Customer Relationship Management (CRM) solutions for the hospitality industry. The aim of the partnership is to allow hoteliers to easily create in-depth guest profiles, feedback, guest preferences and activity history.
The service would allow mutual clients to use the data of both the company's Guest Intelligence to communicate with other clients and to deliver more customised marketing messages and offers specifically targeted for different types of guests.
"This partnership with Serenata demonstrates our dedication to making sure our clients have access to all the necessary tools in order to turn guest feedback into actionable insight. Our collaboration will enable hoteliers to easily collect guest profile information and leverage it to improve the effectiveness of marketing, deliver better guest experiences and increase profitability", said RJ Friedlander, CEO of ReviewPro.
Guest profile management is made simple by consolidating client databases. The profiles then pass through relevant guest details to ReviewPro's Guest Survey Solution to collect direct feedback. Once feedback is collected by ReviewPro, this data is then synchronised to enhance the guest profile in the Serenata CRM. This gives hotel managers a central hub for guest information, which can then be used across the organisation to deliver better service and guest communication.
ReviewPro is the leading provider of Guest Intelligence solutions to independent hotel brands worldwide. The company's comprehensive suite of cloud-based solutions include, Online Reputation Management (ORM) and the Guest Survey Solution (GSS), which enable clients to obtain a deeper understanding of reputation performance as well as operational/service strengths and weaknesses. More than 19,000 hotel brands worldwide are currently using ReviewPro's solutions, including Loews, Kempinski, The Library Collection, Red Carnation, Centara Hotels & Resorts, The Ascott Limited, Meliá, citizenM, among many others.
Serenata IntraWare , based in Germany, has acquired a high level of competence since 1996 and has made a name for itself as a leading provider of e-marketing and CRM solutions for the hotel industry.
Several leading hotel groups work with Serenata IntraWare solutions and rely on their expertise, including Dusit, Four Seasons, Lindner, The Leading Hotels of the World, Kempinski, Mövenpick, Onyx Hospitality Group, Shangri-La, Taj, and Dorint.