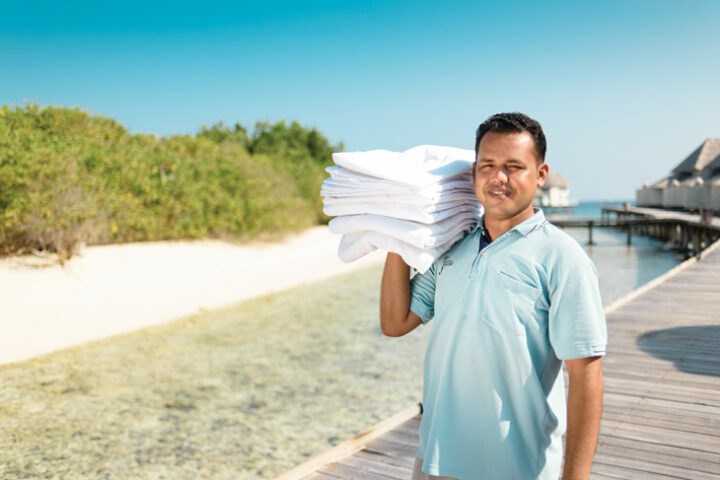 Feature: The Essential Resource
Human resource, the pivotal backbone from which an organisation delivers value through its employees is often considered as the most crucial of the productive resources. The unique resource that improves with age and experience is also capable of providing large and long lasting advantages for an organization.
In our cover story for issue 12 of Hotelier Maldives, we look at how this essential resource amalgamates with the largest and most vital sector of the Maldives; the tourism industry. And providing us with valuable insights on the topic are Roshan Netthasinghe, Manager, Human Resources at John Keells Maldivian Resorts, Liezette S. Robles, Human Resources Manager at Crown & Champa Resorts, and Ibrahim Moosa, Director, Human Resources at Villa Shipping and Trading Co. Pvt. Ltd.
A Snapshot before we begin
For the last two decades, the tourism sector has accounted for nearly 30 per cent of the national GDP (Maldives Human Development Report 2014, UNDP). However, according to the fourth Tourism Master Plan 2013-2017 published by the Ministry of Tourism, only 15 per cent of employed Maldivian men and 4 per cent of employed women work in the tourism sector.
According to Human Resource Situation in the Tourism Sector of Maldives, a study conducted by the Ministry of Tourism in 2008, 54 per cent of the total number of employees working within the tourism sector were local while 46 per cent were foreign. Although the study indicated a higher number of local employees, it also revealed that the number of local employees were higher only at a functional level while managerial and supervisory level jobs were mostly occupied by foreign employees.
Hiring the right people
Here in the Maldives, factors such as geographical location and transportation weigh heavily on attracting an efficient work force. While the tourism sector itself is often perceived as a labour intensive industry, the one-island-one-resort concept that's predominant throughout the Maldives often means that employees of these resorts have to spend long durations away from home and family.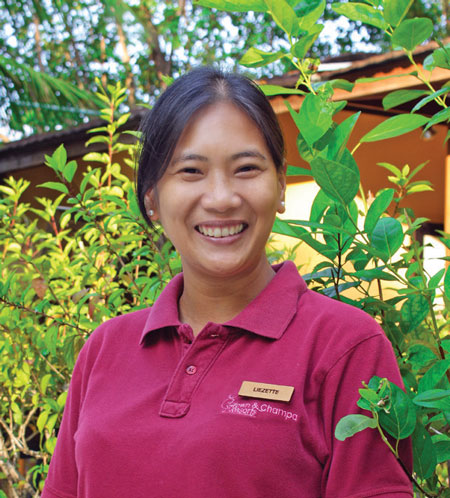 "Being in an island, there are difficulties in attracting candidates because of the living and working conditions," says Liezette S. Robles, Human Resources Manager at Crown & Champa Resorts. Roshan Netthasinghe, Manager, Human Resources at John Keells Maldivian Resorts mirrors the same sentiment regarding the challenges presented by geographical factors while remarking that there are challenges particular to hiring skilled people from Male' to work at resorts further away from the capital.
"This is mostly because Maldivians are very comfortable with working at nearby resorts but hesitant to work at places further away from home," Roshan explains. According to him, because of this, the labour force available for tourist resorts are often limited to the neighbouring islands, and this presents another challenge; finding skilled people from within the country.
Ibrahim Moosa, Director, Human Resources at Villa Shipping and Trading Co. Pvt. Ltd provides us with an example regarding this issue: "When we look at the Maldivian tourism sector, it has expanded quite rapidly across the nation from length to breadth. However, the Maldivian population is very small. Suppose the population of an atoll is 12,000 and the atoll has 2 to 3 resorts, there will only be a few people of working age among the total population. Therefore although jobs are being created, it's difficult to find trained people from the labour market."
In addition to geographical reasons, social and cultural features also present challenges. However, according to Ibrahim Moosa, the recent introduction of the guest house industry has closed down the gap between tourism and the local population, and this in turn has significantly contributed to changing the mind-set of the local population with people increasingly accepting the hospitality sector as an acceptable employment option.
Dilemmas of retaining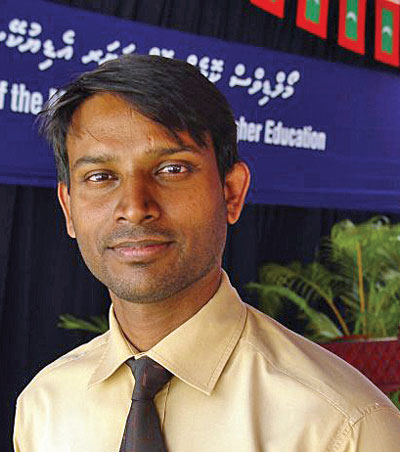 While human resource departments face multi-faceted challenges in attracting an efficient workforce, the same challenges transcend into employee retention as well.
The rapid expansion of the tourism industry itself is presenting challenges. "High-end resorts and resorts from international chains are increasingly being opened. However, the number of trained people remain almost the same. Therefore we lose the people that we have and turnover is increasing day by day as everyone looks for better training and better opportunities," says Ibrahim Moosa while elaborating on the current situation.
Roshan offers a different perspective on the matter: "After completing one year at a resort, a lot of Maldivians want to switch to another resort. Often, their reason is to gain more experience," he says.
According to Roshan, similar to the scenario of hiring, proximity to home and family is a factor that influences employee retention as well. "Sometimes when employees go back home on leave, they switch employment to resorts nearer to their homes," he explains.
Training and education
While challenges exist in hiring and retaining, training and education, both for the development of existing employees and creating new ones, is noted to be one of the top remedies for the situation.
Ibrahim Moosa sheds light on a commonplace scenario in the Maldivian tourism industry that makes training a crucial step for any human resource department: "We often have to take on fresh school leavers. They come without any tourism related education. Therefore, to get them on the job without training them first would cause losses not only to us, but to them as well," he says.
While expressing the importance of training and development, Liezette notes a training programme at Crown & Champa Resorts that allows the company to increase the skill sets of the employees while simultaneously reducing costs. "CCR offers study sponsorship to long serving Maldivian staff. We are indeed spending a lot of money on this programme and this programme has provided us excellent results. We are able to decrease the recruitment of expatriates and therefore decrease the company expenses as well," she explains.
According to Roshan, the vision of John Keells Maldivian Resorts is to produce more Maldivians to work in the Maldivian tourism sector. And while the company invests heavily in conducting regular development programmes, on occasions spending even up to USD 20,000 on selected candidates, the company does encounter problems with candidates leaving the programmes halfway through. According to him, candidates who discontinued the programmes often did so to become engaged in the second biggest industry in the Maldives; fishing.
Strategies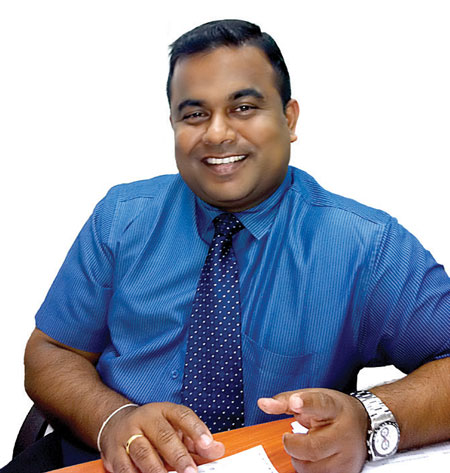 "The biggest strategy is always the benefit mechanism," says Ibrahim Moosa while highlighting some of the strategies used by tourism and hospitality establishments in managing human resources. According to him, providing employees with a clear career path and showing them how to progress within that path is also a successful method implemented by Villa Hotels & Resorts.
Alongside the benefit mechanism, Roshan notes the importance of creating a friendly working environment for employees. He also shares with us some insights on how John Keells Maldivian Resorts handles the situations of those employees who have to work for long durations away from home. "For our staff at faraway islands, we have given them the opportunity to work for up to 3 months continuously and then to take the off days and public holidays together. So every 3 months they get to go home for a period of 15 to 20 days," he explains. Furthermore, the company has set up daily transfers for staff who travel to work daily from their home islands.
Liezette too stresses on the importance of allowing staff to visit home more often. "I suggest that companies provide an R&R benefit to employees especially to women so they can go home often," she says.
Conclusion
"Personally, employment in the Maldives especially in the tourism and hospitality industry is like earning while in paradise," says Liezette, perhaps echoing the sentiments of many foreigners who work in the tourism industry of the Maldives. For Maldivian locals, with the slow but steady disintegration of social and cultural barriers, the biggest job creator of the country is now becoming more and more accessible and acceptable as an employment option that brings progress and growth to both the individual and the community.
The biggest challenge to both hiring and retaining local talent appears to be tied with the geographical nature of the country while being away from home for long durations appear to be the major factor of concern for the prospective labour market. Therefore, alongside various benefit schemes that address this issue, training and developing new candidates and existing employees remains a crucial practice for the human resource departments of the tourist resorts and hospitality the human resource departments of the tourist resorts and hospitality establishments in the Maldives.