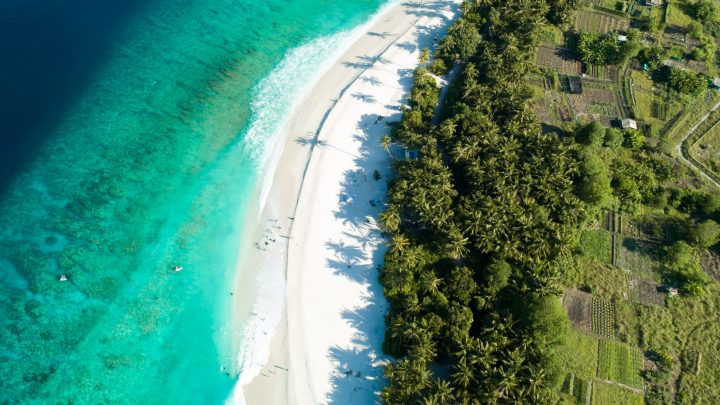 A Look into Community-Based Tourism in the Maldives
Earlier this month the UNWTO Global Summit on Community Based Tourism took place. Representatives from nineteen Asia Pacific UNWTO member states came together in the Maldives to discuss and debate, as well as exchange ideas and share best practice. It was fitting that not only is the Maldives marking the 50th anniversary of tourism in the country but also that post pandemic the Maldives has begun to look in earnest at how the country's leading economic industry can diversify.
As Tourism Minister Dr Abdulla Mausoom stated "The theme for this summit aligns with the government's efforts on diversification and linking tourism and its benefits to local island communities."
Day three of the summit saw three thematic sessions focused on gastronomy tourism, agro-tourism and community-based tourism. With the end goal of providing sustainable and inclusive development here in the Maldives and in other Asia Pacific countries. In this article, I share learnings from the Community Based Tourism session and what the future holds for Community-based Tourism in the Maldives.
Whether you are a tourism destination, a travel operator or a traveller, the pandemic has pushed us to think differently. The way destinations are promoted, the products that are offered, the way we ourselves will travel, is being driven by a greater awareness of the impact we have. Impact on the planet, on the environment and on communities. As UNDP Resident Representative in the Maldives, Mr Enrico Gaveglia stated ' the pandemic has provided the opportunity to innovate, involve and adapt'.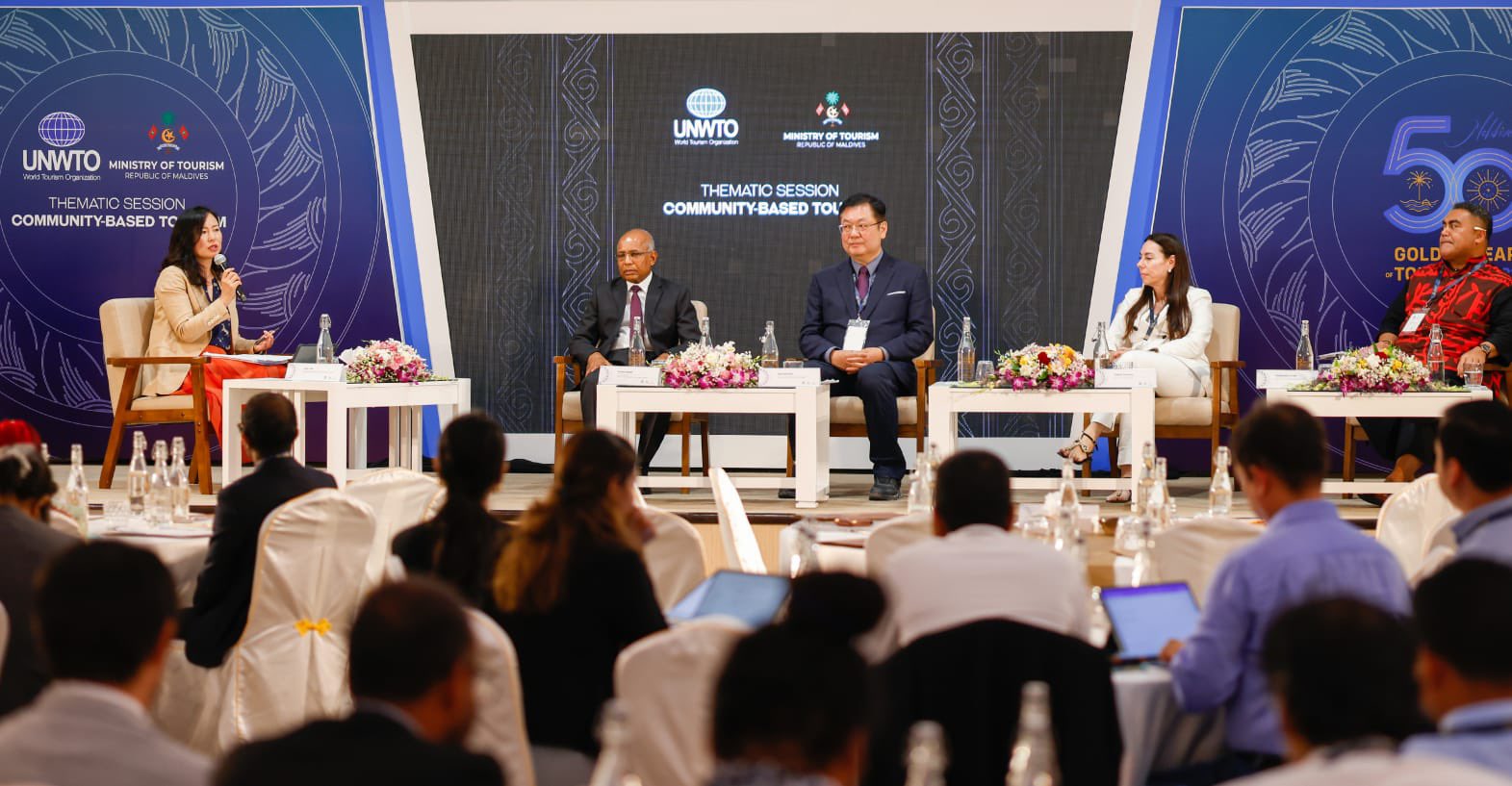 What is community based tourism?
Justin Francis, Founder of ResponsibleTravel.com describes Community Based Tourism (CBT) as follows:
''A community by definition implies individuals with some kind of collective responsibility, and the ability to make decisions by representative bodies.
"Community based tourism is tourism in which local residents invite tourists to visit their communities with the provision of overnight accommodation. The residents earn income as property owners, land managers, entrepreneurs, service and produce providers and employees. At least part of the tourist income is set aside for projects which provide benefits to the community as a whole.
"Community based tourism enables the tourist to discover local habitats and wildlife and celebrates and respects traditional cultures, rituals and wisdom. The community will be aware of the commercial and social value placed on their natural and cultural heritage through tourism, and this will foster community based conservation of these resources.''
In summary, Community Based Tourism is immersive and authentic, is tangible and intangible and is where social and environmental needs operate hand in hand.
Where does Community based tourism begin?
Where, how and why is the starting point. CBT is not about just ticking a box, it is about meaningful actions that provide benefits to people and the planet. Dr Dae-Kwan Kim highlighted that for community based tourism to be successful 'destinations had to plan together, work together and share values, revenue and resource together'. Whilst local communities create the backbone to such projects, collaboration and cooperation are important from the outset. In the planning stages this means bringing together the policy makers, those focused on destination and tourism management and marketing, the private sector and the communities themselves.
Through leadership, consultancy, consistent communication, ongoing collaboration in the decision making and a participative planning process; a clear strategy can be developed. A strategy in which everyone has a part to play. A strategy that has a long term approach and a strategy which provides a legacy for future generations.
'What you can attain or reach is much greater when you work together, than when you are working in competition,' noted Panel Moderator, Ms Eunji Tae, Regional Development for Asia and the Pacific UNWTO. Ms Tae also highlighted how refreshing it was to see not only representatives from the Maldives Ministry of Tourism at the session but also ministers from the Ministry of Arts, Culture & Heritage and the Ministry of Fisheries, Marine Resources and Agriculture.
What are the next steps?
An expert panel consisting of Dr Dae-Kwan Kim, President, Korea Culture & Tourism Institute; Mr Ahmed Nazzer, Secretary General, Maldives Association of Tourism Industry; Ms Yoland Perdomo, Senior Strategist, ICF and Mr Christopher Cocker, CEO, Pacific Tourism Organisation; shared their experiences of CBT. There were two key challenges in establishing community projects which were highlighted by the panel. The first, access to financial capital for communities and SMEs and secondly, business skills.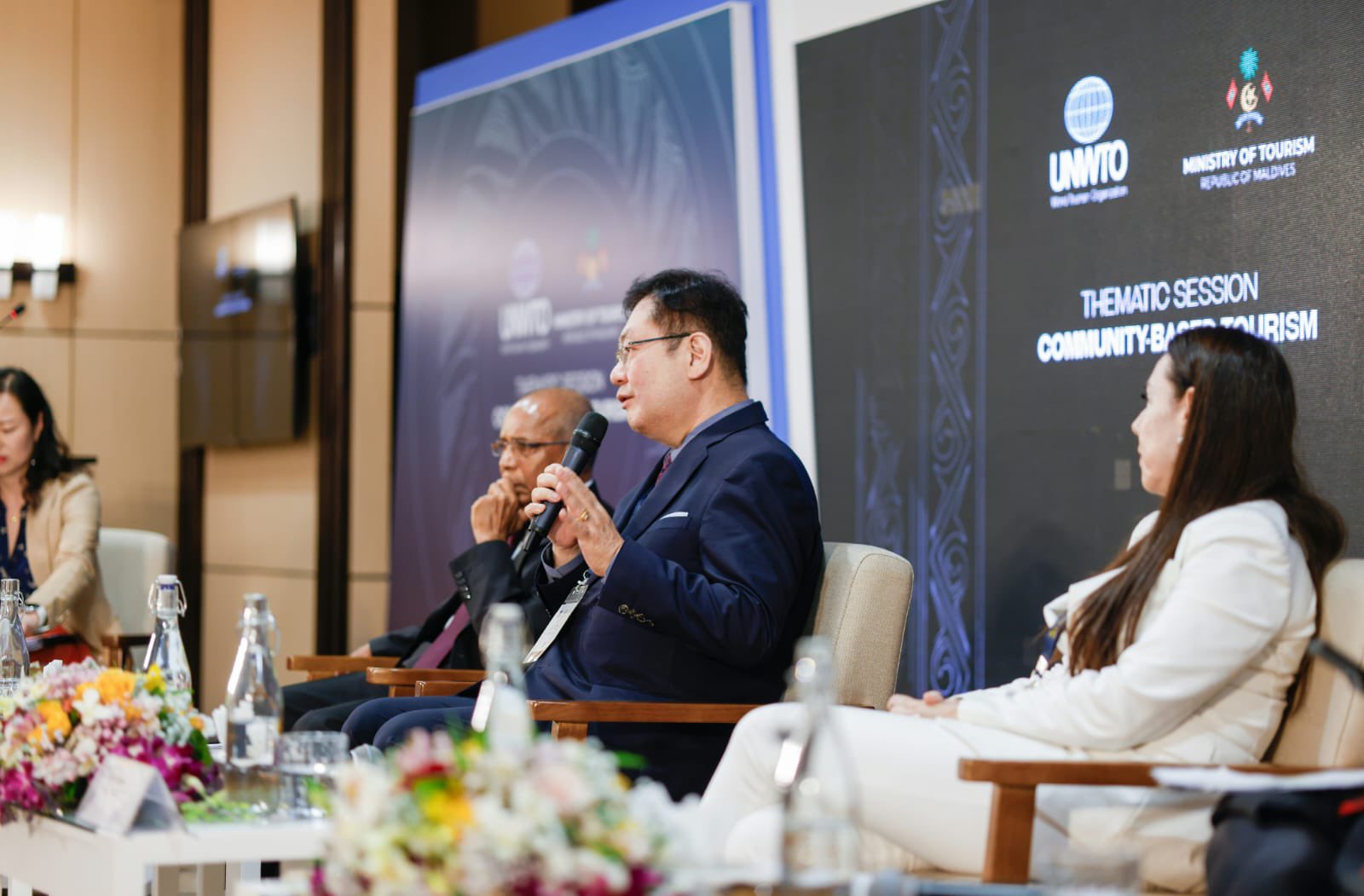 This potentially would be no different for the Maldives, but, what the Maldives has in its tool box is over 160 resort businesses. Resorts that could share expertise, provide skill development programs, offer training on finance, business management, guest service and marketing. An opportunity to play a supporting role in CBT is there for the taking by the private sector in general. The word 'support' should be noted as it is not an opportunity for a community takeover.
Diversification of the tourism industry is not about out with the old and in with the new. It is about creating balance and repurposing tourism to provide greater benefits to locals and a wider range of options to the traveller. Ms Tae used Forest's Gump's analogy of a chocolate box. In this case it is the Maldives that is the chocolate box, with the traveller being able to select from a number of different options. Dipping in and being able to select a resort, a liveaboard, a guesthouse stay. A dive holiday, a local experience, a guided tour. Adventure, culture or relaxation, and importantly being able to come back and select a different option or the same again!
Minister of Arts, Culture and Heritage, Ms Yumna Maumoon highlighted the Maldives has a very unique island culture. Every atoll and every local island has its own USP, which can be showcased in the same manner that resort islands differentiate themselves.
The Minister stated that CBT combined preservation and inclusion. The preservation of heritage, traditions, culture and the environment. The inclusion of communities, youth, women and those with disabilities. CBT not only provides employment opportunities for locals but the forum for local artisans to share their creative skills, both traditional and modern and for home based industries to flourish.
Ms Maumoon also highlighted that plans to establish branches of the national museum throughout regional atolls was still a priority and that these centres would nurture a sense of pride amongst Maldivians towards the country's traditions, history and heritage as well as playing a key role in CBT, education and research opportunities.
How Can Community Based Tourism be measured?
Dr Dae-Kwan Kim believes there are four factors of success:
Local community empowerment
Visitor satisfaction
Contribution to the economy
Protection of resources
Everyone agreed that the success of CBT is not just in the strength of the planning process, it is in the continuous process of awareness and education. It is about ensuring communities are set up for success, equipping them with appropriate skills to aid business development and capacity building. The bottom line is that communities should be happy and prepared to welcome guests, for surely as Ms Yoland Perdomo stated 'a nice place to visit, is a nice place to live.'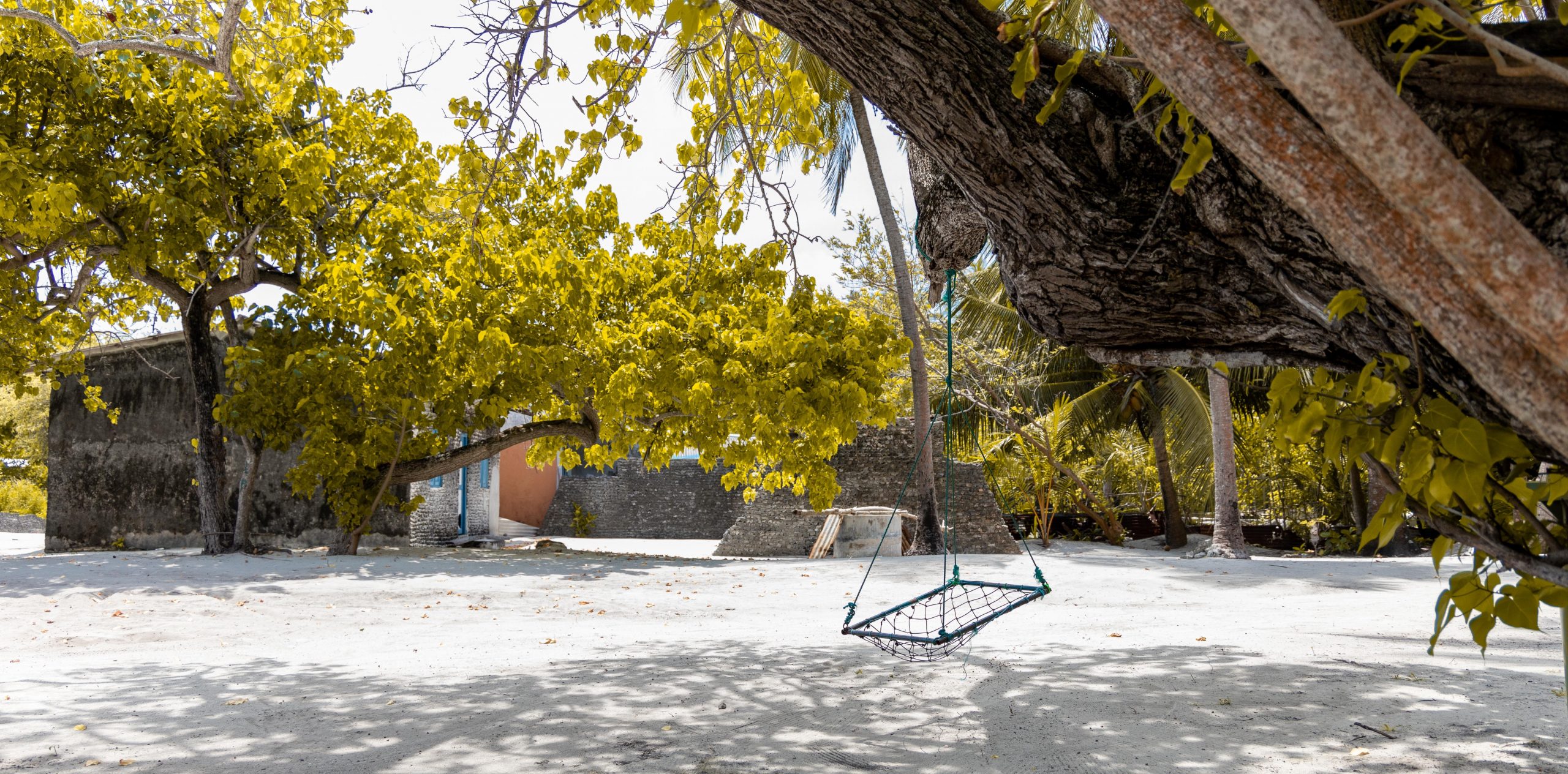 Final thoughts?
Over the last decade the Maldives tourist guest house industry has been one of the fastest growing industries in the Maldives and whilst this in itself has a base in CBT, we shouldn't forget that guest houses/local island hotels cannot successfully operate as a standalone entity. For greatest success we have to refer back to Ms Tea's quote: 'What you can attain or reach is much greater when you work together, than when you are working in competition'.
Islands where communities, NGOs and businesses work together hand in hand, with the support of island councils, government bodies and the private sector will reap the greatest rewards in the long term. Whilst local tourism is often referred to as the 'Guesthouse Industry', it is in reality a community industry. There are opportunities to provide job opportunities for locals beyond the guesthouse, bringing together farmers, fishermen, water sport providers, dive schools, excursion providers, NGOs, shops, food and beverage providers, laundry and cleaning services, transport providers, artisans, island councils, Women's Development Committees, Youth organisations, all for the benefit of the local island economy.
The community has to be at the core of successful projects. CBT is inclusive, tourism can be everybody's business, but even more so in the Maldives. CBT has to be centred on local communities with an outcome for those same local communicates. It is a balance of both the conservation of nature and culture, with the creation of a financial flow back into the community.
Community tourism is not a quick win but a foundation for the success of future generations.
Related: Maldives' Gastronomy Tourism Discussed at UNWTO Summit