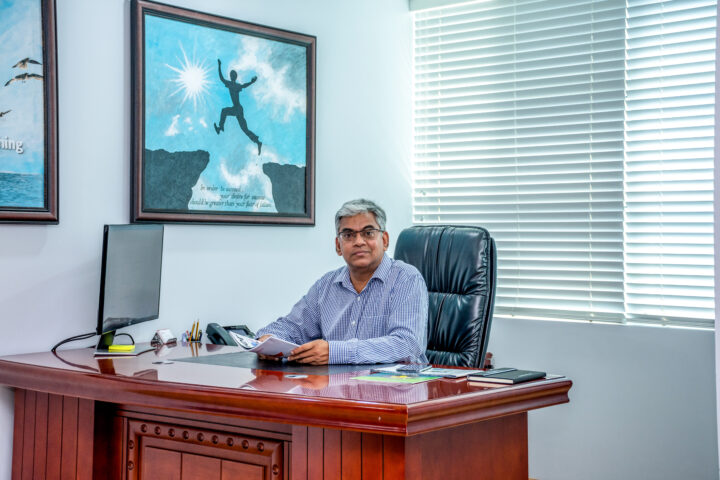 A.V.S. appointed as BBM's new COO
Bestbuy Maldives (BBM) has welcomed A.V.S. Subrahmanyam as its new Chief Operating Officer (COO) in June. Maldives would be the seventh country he would be calling 'home,' having previously completed expat managerial assignments in Russia, Malaysia, UAE, Sri Lanka and Fiji. AVS holds an MBA from Indian Institute of Foreign Trade, preceded by an MA (Sociology) – both degrees from premier institutions.
With over 25 years of experience in international business development, marketing and sales, A.V.S. has rich insights into consumers, organisations and business environments. Widely travelled, and having led business teams in multi-cultural environments, A.V.S. served in key managerial positions in organizations such as HJ Heinz and Britannia.
"I am a Sociologist at heart – I am curious by nature and appreciate the distinctiveness of cultures and societies. The Maldives, with its distinct peoples and being a melting pot of cultures with tourist influx from all over the world – would be fascinating," he commented.
"Tourism industry is the backbone of Maldivian economy; and BBM is the undisputed No. 1 player in this space – thru supplies to resorts. BBM is the 'Authorised Distributor' for many companies (including Unilever) encompassing globally reputed brands. We intend to leverage this unique and strategic position to offer a more wholesome supply portfolio to our customers."
"We aim to be a one-stop-supplier of high-quality products to resorts. You would see an even more proactive BBM (supported by our world class Principals) when it comes to customer service – including training and inclusion to key technical professionals of resorts. 'Mutual growth' would be our mantra with resort customers," he added.
BBM, which started out as the trading arm of Eastinvest Pvt Ltd in 1994, is today one of the leading F&B suppliers in the Maldives; supplying to over 70% of hotels and resorts. BBM has established itself as one of the largest wholesale and retail companies in the Maldives with a wide range of brands under one roof. It also remains as one of the few companies which take the ownership of imparting knowledge in the hospitality industry in the Maldives. For more information, visit www.bb-mld.com.