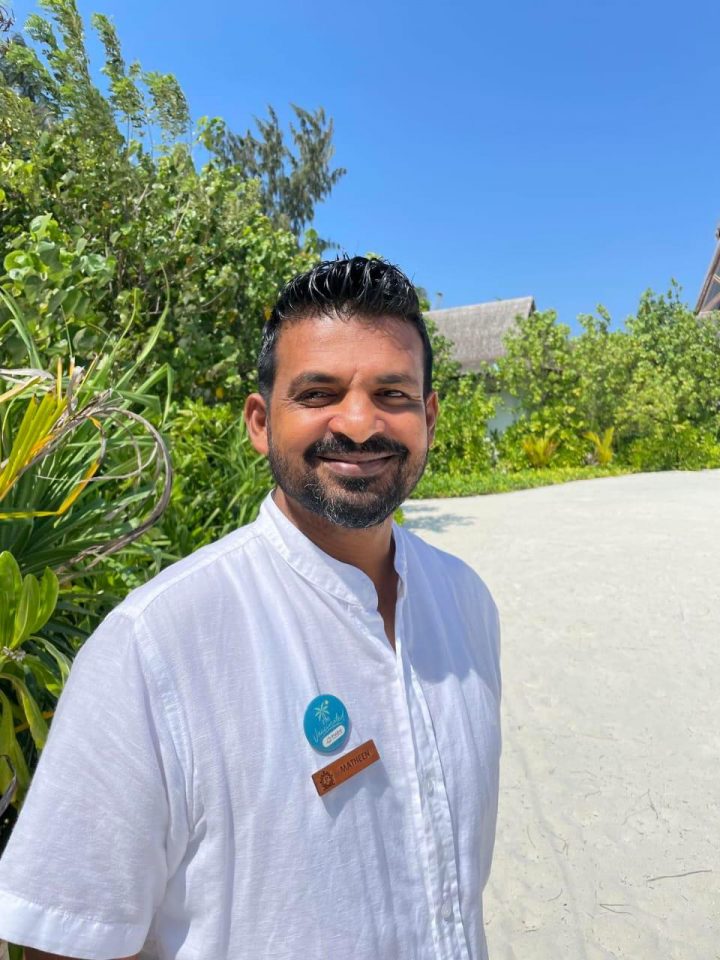 Abdul Matheen Adam, Restaurant Manager, The Edge, Grand Park Kodhipparu
Offering the best of open dining on the beach, the Edge at Grand Park Kodhipparu is where guests indulge in a wide range of international cuisines from the restaurant's extensive 'live cooking' buffet menu. Spearheading the operations of the Edge is Restaurant Manager Abdul Matheen Adam.
Matheen is an honest, reliable man that treats every customer and employee with utmost respect. On a daily basis he ensures that the food and beverage quality exceeds customer expectations and meets employee satisfaction. When asked about one thing that was important to him on a normal day at work, he emphasized that it is making sure that all customers are satisfied with the service that they receive.
With over ten years of experience in the hospitality industry, Matheen's motivation to work is to take care of his family back home. He has been working hard since day one to prove that it doesn't matter where you come from and as long as you work hard and learn to overcome challenges, anything is possible.
Matheen's journey in this industry started at Kuramathi Island Resort as a waiter, after which he worked at Paradise Island Resort and then at Taj Exotica before joining Grand Park Kodhipparu. He rose up the ranks from waiter, senior waiter, captain, team leader, supervisor, assistant manager and then to his current position as restaurant manager. He joined Grand Park Kodhipparu in May of 2017 as a restaurant manager with years of experience in this field.
After the completion of his GCSE O'levels he was not fortunate enough to be able to further continue his studies to his family's financial status. However, he did not refrain from obtaining more knowledge about his profession as he participated in several training programmes. He did a hospitality training program, international lifestyle host training as well as cross exposure training in Mumbai. Matheen said that his leadership, management skills and strategies involves working together as a team.
Due to the pandemic, life at working in a resort has changed drastically because of the health safety measures that are needed to be taken in the tourism industry. Nowadays, you need to sacrifice spending time with your family in order to work at a resort. When asked about how he is handling the distance he mentioned that it has been really challenging for him to be away from his parents, wife and his kids. This makes it quite challenging to balance personal life with work life. However, Matheen dealt with this head on as he knows that his resilience through these struggles is what's taking care of his family and this kept him motivated.
When asked about Matheen's advice to young hoteliers aspiring to get to his positions one day, he said that thing that he wishes he knew earlier is to admit when you have done something wrong, as this just means that there is room for improvement and growth. He added that it's important to never let your ego get in the way of personal growth that could help you move forward in your career.