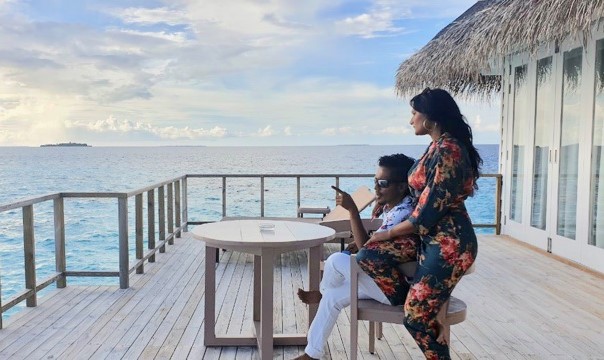 Ausy Waseem and Sara Siyam, Management Couple at Siyam World
The newly opened Siyam World in Noonu Atoll is an island filled with wonders and behind this is an amazing team like no other. Ausy Waseem is the Resort Manager at Siyam World, who brought together a great management team of locals ahead of its successful opening on 28 October 2021. His real-life partner, Sara Siyam is the PR and Marketing Manager, who is constantly working on bold ideas to make sure that Siyam World stays on top of the game and offers unique experiences for guests.
Situated on a stunning 54-hectare natural island, Siyam World features 472 villas in 21 different accommodation categories and fourteen dining experiences, making it one of the largest resorts in the Maldives.  Despite the size of the project and challenges of the pandemic, Ausy and Sara have been able to create a new culture within the Siyam World team that's based on individual creativity.
Handling one of the biggest openings in Maldives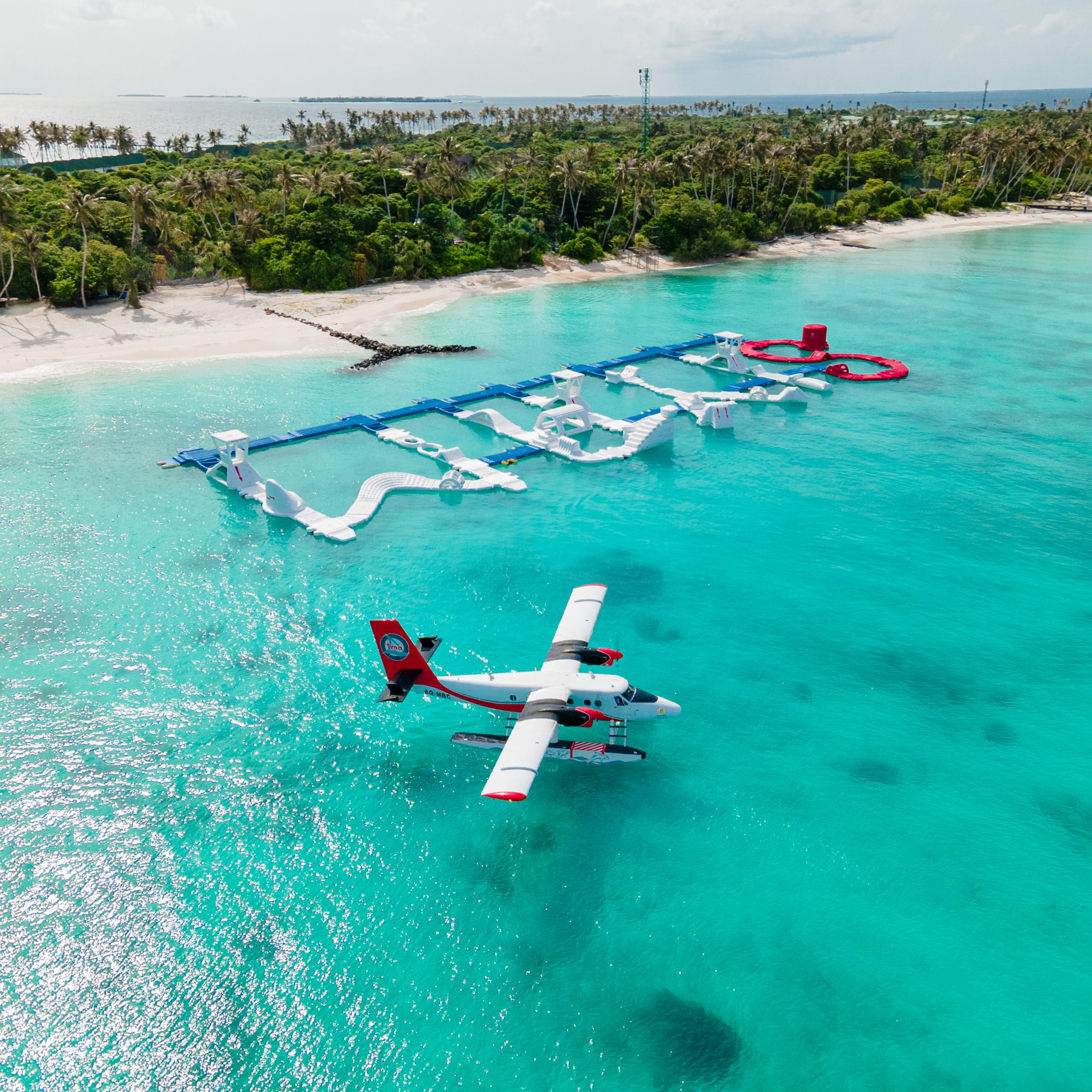 The couple has been married for almost ten years and completed their Masters together in Singapore. They joined Sun Siyam Resorts and started from the bottom to get to the positions they are today. Sara worked her way up from PR executive at Sun Siyam Resorts while Ausy moved up from assistant front office manager of Sun Siyam Iru Veli. "Siyam World will mark the biggest challenge and achievement we have ever undertaken," they said.
"Our age and experience did not stop us from trying new things, we brought in a new kind of energy and culture to the company with the unwavering support of the managing director, Mr. Siyam, our Chief Operating Officer (COO) Aisha Faiz to really bring Siyam World to a new level, implementing the branding, the core values, the experiences and so on. We also received an immense amount of help and training from our consultant director of PR and Marketing, Ms. Claudia Klingbeil, in prepping for the opening, the branding as well as professional and personal growth. We still have a lot to learn and we are growing and learning something new everyday."
"We live and breathe the brand. Despite us being young with only a couple of years' experience, we are true believers that even if you are young, if you have the right attitude, mindset and creativity, you can do wonders. For instance, The PR & Marketing team at Siyam World is very creative as all the team members are young and devoted with little experience but they have proved that they can handle the pressure, bring out that creativity and shoot for stars and create that unbelievable result."
Working together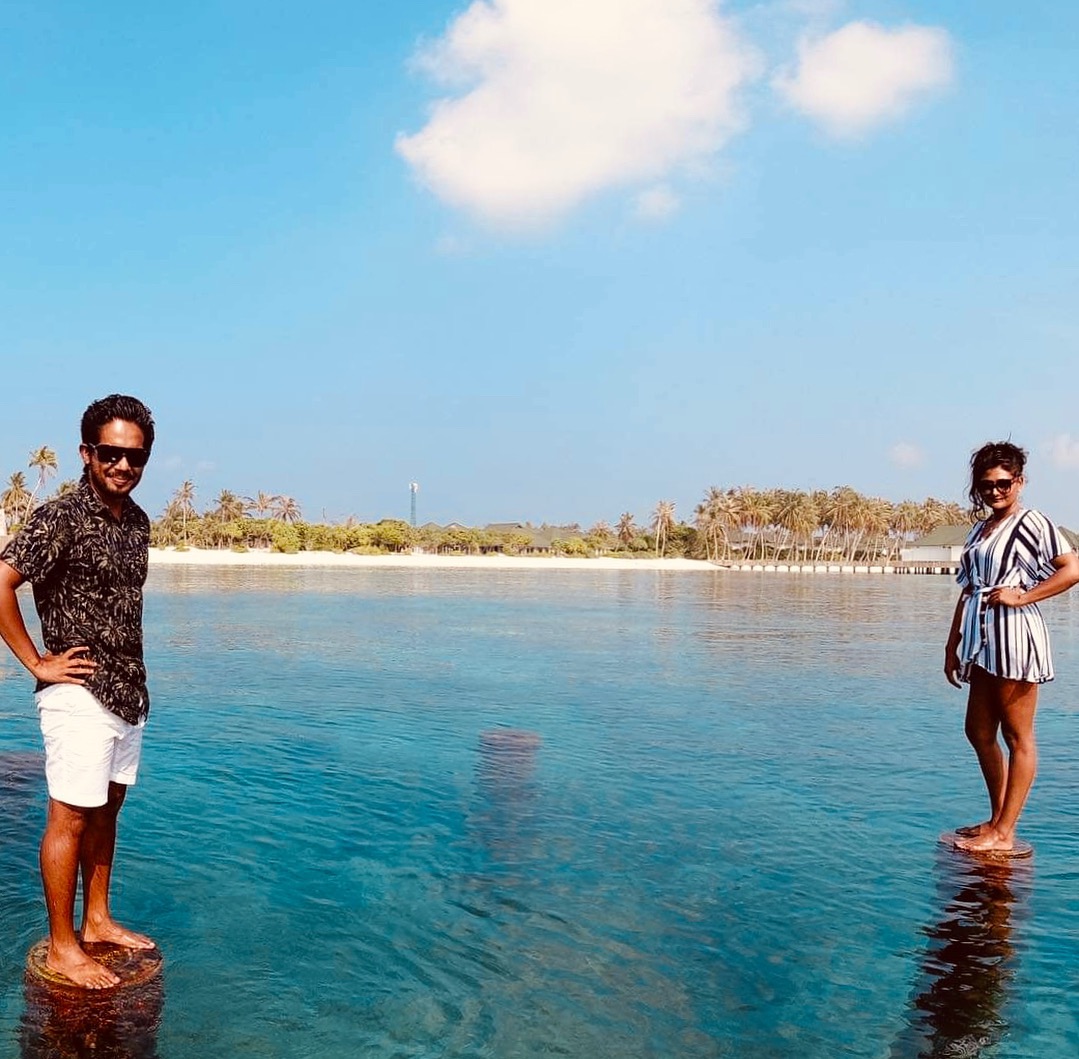 Sara says that the two have somewhat similar styles of management; a democratic way of doing things. "What I like about Ausy is his style is very assertive and proactive, he thinks ahead and prepares his team for any kind of scenario. That way, our team at Siyam World is prepared to take on any challenges they may face.
"We always think that hearing out our team and their suggestions may bring even better solutions. We both listen to our team, their concerns, their ideas and find ways to implement it the best way. A similar example would be, when we developed the core values and brand culture, all the head of departments were involved in creating this."
The couple has been on the island since October 2020 and haven't got much free time. However, when they do get some time off their busy schedule, they like to unwind, watch movies and go swimming.
She adds that the best advice she has received in her career is "to venture out or get out of your comfort zone. If you are too comfortable, you are not growing. Challenges are essential in growing and blossoming personally and professionally."
Presenting a world of endless escapades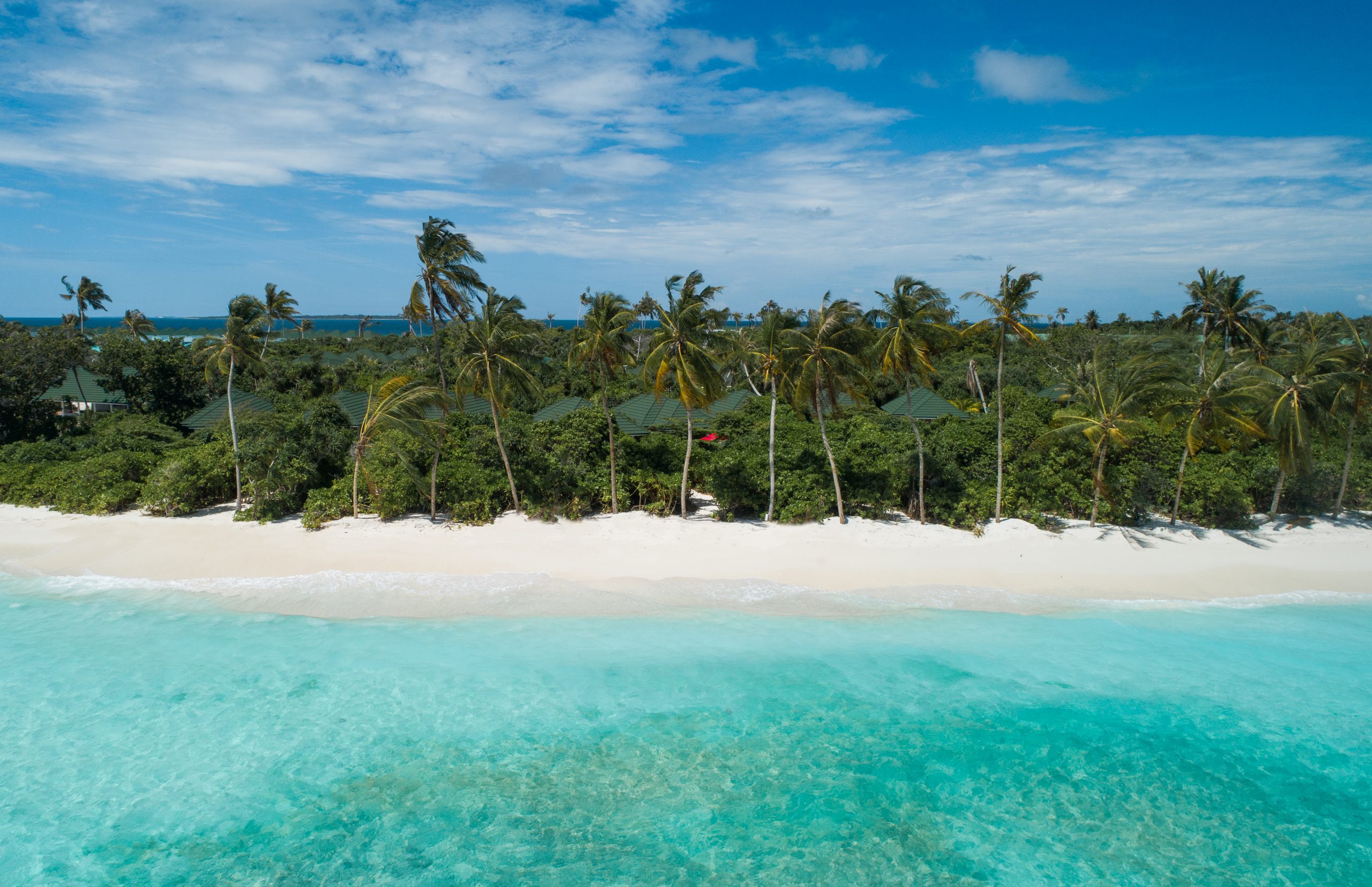 Siyam World features many of the industry's firsts, including the biggest floating water park in the Indian Ocean, the biggest spa in Maldives and the biggest kids club in Maldives. The resort's unique WOW! 24hrs Premium All-Inclusive concept offers guests endless experiences, including an unlimited medley of non-alcoholic and alcoholic beverages across no fewer than a dozen restaurants and bars.
"The most unique part of Siyam world is the experiences, the culture and the vibe that we have created. Siyam World is built on the vision of Mr Siyam and we have based our branding and foundation on his vision and purpose. We are strong believers in our local talent and all in all, I think I speak for the Sun Siyam group when I say it's our duty as a proud local brand to make sure we prepare, develop and train the Maldivian people for these jobs. And the most exciting part is that we encourage our islanders to embrace their creative side and do things out of the norm, a lot of our experiences and the vibe that we have created is the hard work of our people. The characteristics reflect the character of the Siyam World Family. Those little Maldivian touches we bring to everything, we welcome all suggestions from our islanders and the result has been great!
"We will constantly be introducing new and never seen before experiences in Maldives, continuously innovating and creating to make sure that our guests are well entertained, relaxed, and have the time of their lives when they visit us and we become part of their hearts and endless memories. We want to make a positive and lasting impression on our guests, our islanders, our people."