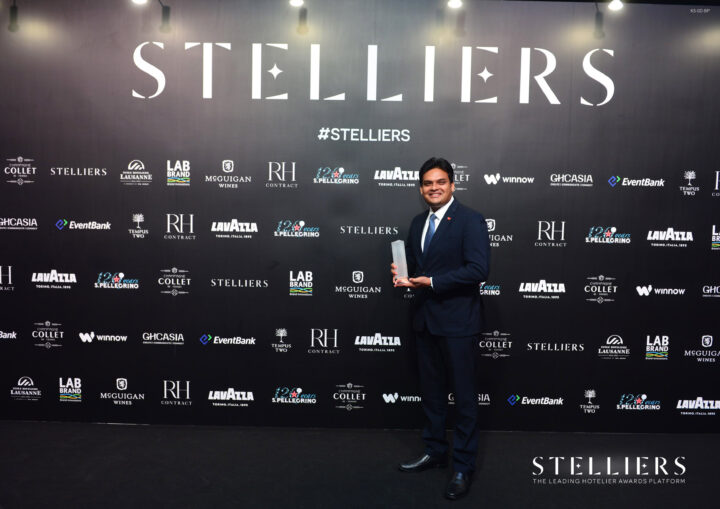 Adaaran Resorts Maldives' Tharaka Appuhamy bags Stellier Award in HR
Tharaka Appuhamy, Assistant General Manager for Talent Management & Quality Assurance at Adaaran Resorts Maldives, has been recognised as the 'South Asia Human Resources Hotelier of the Year 2019' at the Stellier Awards. Adaaran Resorts Maldives, the Maldivian sector of Aitken Spence Hotels, believes the award is a testament to his hard work and dedication to the brand.
The Stellier award recognises promising individuals in the industry through a fair and transparent process. Previously known as the 'Hotelier Awards,' the Asia competition at which Appuhamy was accoladed focused on the ASEAN and North Asia market. He was the only Sri Lankan to receive an award representing the HR sector. Appuhamy joined the group in 2016 and has been a great influence in developing the training and talent arm of the Maldives properties.
Throughout his career, Appuhamy has achieved numerous accolades and awards, thus showcasing his versatility, dedication and vision towards not only adding value to the concept of human resource management but with the aim of bringing value to a hotel's staff members and ensuring their retention through the addition of a healthy working environment along with avenues of self-improvement.
He holds a chartered membership at Chartered Institute of Professional Development (CIPD) and has completed his master's in Business Administration from the Mahatma Gandhi University with an Honours Degree in Hospitality and Tourism Management from the MSU (Management and Science University). Appuhamy has also completed a four-year Management Diploma in Hotel & Catering Operations, specialising in Food & Beverage Operations from the Sri Lanka Institute of Tourism & Hotel Management (Ceylon Hotel School) where he was also recognised for his efforts as the most outstanding graduate for the year 2012.
Adaaran & Heritance Resorts is part of Aitken Spence Hotels, a subsidiary of a leading Sri Lankan blue-chip conglomerate, Aitken Spence PLC. The Aitken Spence Hotels portfolio consists of 21 hotels, with ten hotels in Sri Lanka, five in the Maldives, four in Oman and one in India. Adaaran Resorts, which commenced its operations in the Maldives in 1993, has an inventory of 770 rooms. For more information on Adaaran Resorts Maldives, visit www.adaaran.com.