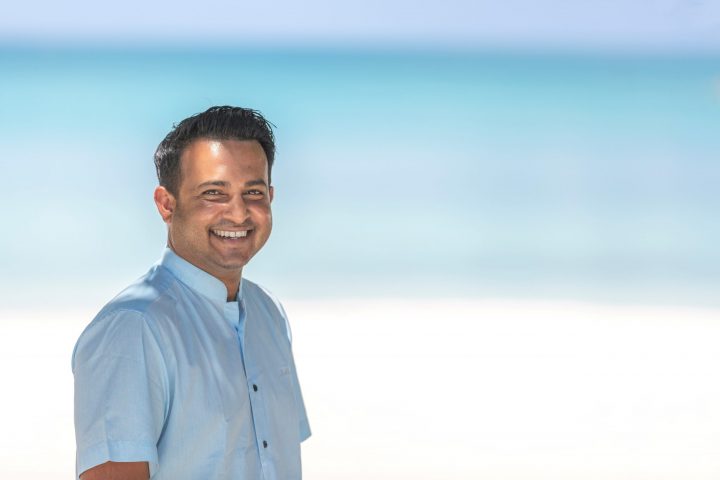 Ahmed Ashfaq appointed Resort Manager at Jawakara Islands Maldives
With over a decade of rich experience in the hospitality industry, Ahmed Ashfaq is currently serving as the Resort Manager at Jawakara Islands Maldives. Since October 2023, he has taken the role encompassing the multifaceted aspects of hotel management and hospitality, ensuring an exemplary guest experience in the idyllic setting of the latest addition to Crown and Champa Resorts.
Before stepping into this role, he had an extensive tenure with JA Resorts & Hotels in Dubai, United Arab Emirates. Over the span of nearly a decade, Ashfaq progressively ascended through key positions, starting from Guest Service Coordinator to Director of Rooms. His journey with JA Resorts & Hotels was marked by significant responsibilities, including spearheading front office administration, steering concierge services, leading communication teams, directing housekeeping activities, and overseeing both in-house and commercial laundry operations. Quality assurance and front office management remained his core skills throughout his roles.
This hotelier's career in the hospitality sector began in the Maldives, where he initially worked as a Housekeeping Coordinator and later as a Guest Service Coordinator at Waldorf Astoria Maldives. From there, he steadily climbed the professional ladder, holding positions such as Guest Relations Manager, Guest Service Manager, and eventually transitioning to various managerial roles in front office operations. According to Ashfaq these positions provided him with invaluable insights into guest services, front office operations, and quality assurance. He believes these skills have continuously honed and expanded over the years.
"My commitment to excellence in hospitality is evident in my approach to management, prioritising guest satisfaction while ensuring operational efficiency. The blend of my experience in the picturesque Maldives and the dynamic environment of Dubai has endowed me with a diverse perspective, enabling me to adapt and excel in varying cultural and business landscapes," said Ashfaq.
As he continues to lead Jawakara Islands Maldives alongside the General Manager, his focus remains steadfast on delivering unforgettable experiences for guests, fostering a culture of quality and excellence among his team, and contributing to the sustainable growth and success of the resort.
New Jawakara Islands Maldives, opened its door on 22nd October 2023, offering an adventurous bolthole where multigenerational travelers can collaborate, indulge and rejuvenate. This is the latest opening in the Crown & Champa Resorts portfolio which includes Kudadoo Maldives Private Island, Hurawalhi Maldives, and Kagi Maldives Resort & Spa in its luxury collection. Jawakara is a 290-villa, 'One Island, One Resort' Maldivian concept. Just 40 minutes either by luxury speedboat from Madivaru domestic airport in Lhaviyani Atoll or 35 minutes by seaplane from Malé International Airport, the five-star getaway comprises two separate islands – Mabin and Dheru – connected by an oversea walkway. Jawakara will be managed as one resort with a focus on family-friendly and multigenerational experiences.