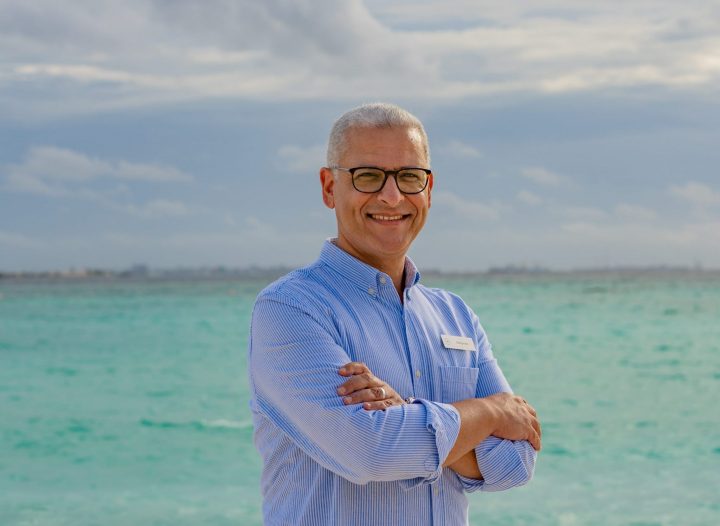 Sheraton Maldives Appoints Mohamed El Aghoury as General Manager
Sheraton Maldives Full Moon Resort and Spa has announced the appointment of Mohamed El Aghoury as General Manager. As the new General Manager at Sheraton Maldives, Aghoury will oversee all operations of the resort as well as strategic commercial plans to further strengthen its market position.
With more than twenty-five years of experience in the hospitality industry, Aghoury has worked with several well-known brands. He started his hospitality journey in 1993 at Sheraton Montazah Hotel, Alexandria. He has carried out the role of General Manager at brands in the United Arab Emirates including Four Points, Al Sondos Suites by Le Meridien, Meydan Hotel, and Bab Al Shams Desert Hotel. He was also the Cluster General Manager at Sheraton Jumeirah Beach Resort and Aloft Palm Jumeirah. Outside of work, Aghoury likes to indulge in sports and watersports to maintain a healthy work-life balance.
"I am extremely honored and delighted to be a part of this hard-working team and look forward to further elevating the unparalleled service which makes this five-star resort renowned. We hope to begin the new year by providing the utmost level of service our devoted guests continue to appreciate," said Aghoury.
Throughout Aghoury's career, he has brought honour to the properties he worked at. He was recognized in the prestigious Hotelier MEA's Top 50 General Manager Power List in the United Arab Emirates. Additionally, he was awarded the Best General Manager by Luxury Lifestyle Awards and Hospitality Excellence Awards as General Manager of the Year.