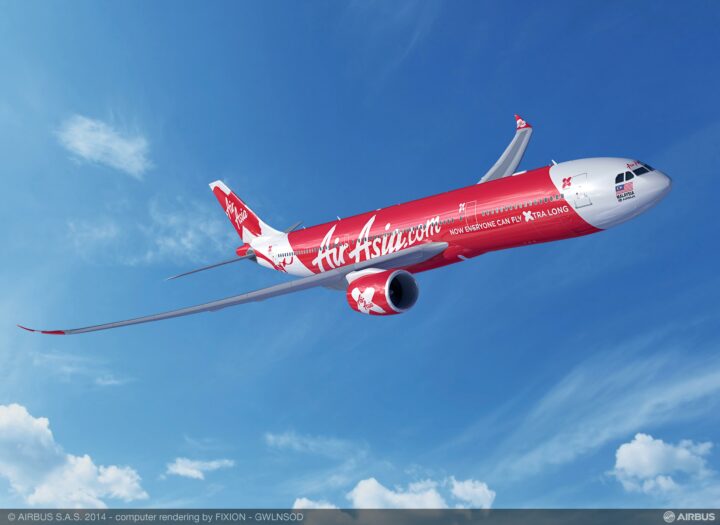 AirAsia deploys A330 to increase Malé-Kuala Lumpur route capacity
AirAsia – the world's best low-cost airline – has deployed its Airbus A330 to the Maldives. AirAsia announced that it is will be operating its Airbus A330 to the Maldives, and Macao, for a one-month period starting April 19, to facilitate the strong market demand along with added frequencies to other destinations.
AirAsia currently operates daily direct flights between Malé and Kuala Lumpur, Malaysia. It is flying its Airbus A330 to Malé under a special all-in-fare (one-way) from US$35 (RM169), said the budget carrier.
The Airbus A330 aircraft features a capacity of 377 seats where guests can also choose the option to enjoy the comfort of 12 Premium Flatbeds available onboard, it said. One-way for the Premium Flatbeds from Kuala Lumpur to Maldives start from US$137 (RM599).
"The Airbus A330 was deployed to cater to increased demand between the two destinations," an official of All H Maldives Pvt. Ltd., the GSA of AirAsia in the Maldives told Hotelier Maldives. "We are currently in talks on introducing double-daily flights."
"Our flights to Maldives and Macao are strong performers and we are pleased to increase the capacity by deploying our Airbus A330 for the period of one month to improve the travel options for guests heading to these two hot destinations," said Spencer Lee, Head of Commercial at AirAsia.
"AirAsia as a group is serious about providing the best connectivity to our guests and we are able to make such changes by simply using the Group's assets better. This Airbus A330 will provide an increase of 197 seats per flight. We urge guests to use this opportunity to grab the hot deals with more seats, greater values and more services offered."
Bookings are open till April 23 for the travel period on the Airbus A330 from April 19 to May 18.