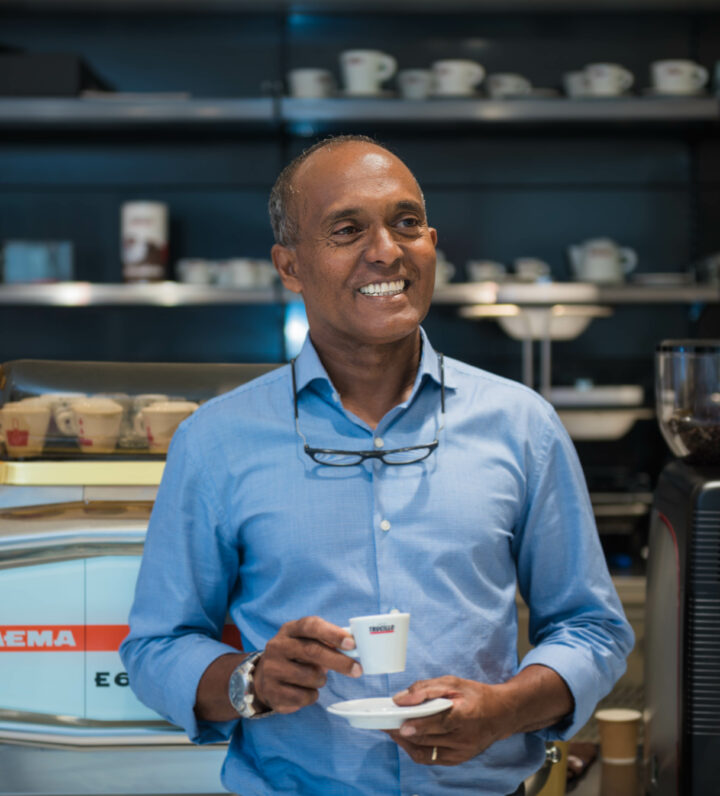 Ali Faheem, Chairman – City Investments
Ali Faheem, the Chairman of City Investments is a Maldivian entrepreneur mostly recognised for the modernising of the bakery industry in the Maldives. Led by his strong passion and enthusiasm, City Investments has gained the trust and love of the local community in Malé City. From being a self-taught baker eager in experimenting with food and exploring the best options to provide high-quality products, Faheem is the creative mind behind the modern, innovative and contemporary products and services introduced by City Investments.
Hotelier Maldives: Could you tell us a bit about your youth and your experiences before City Investments?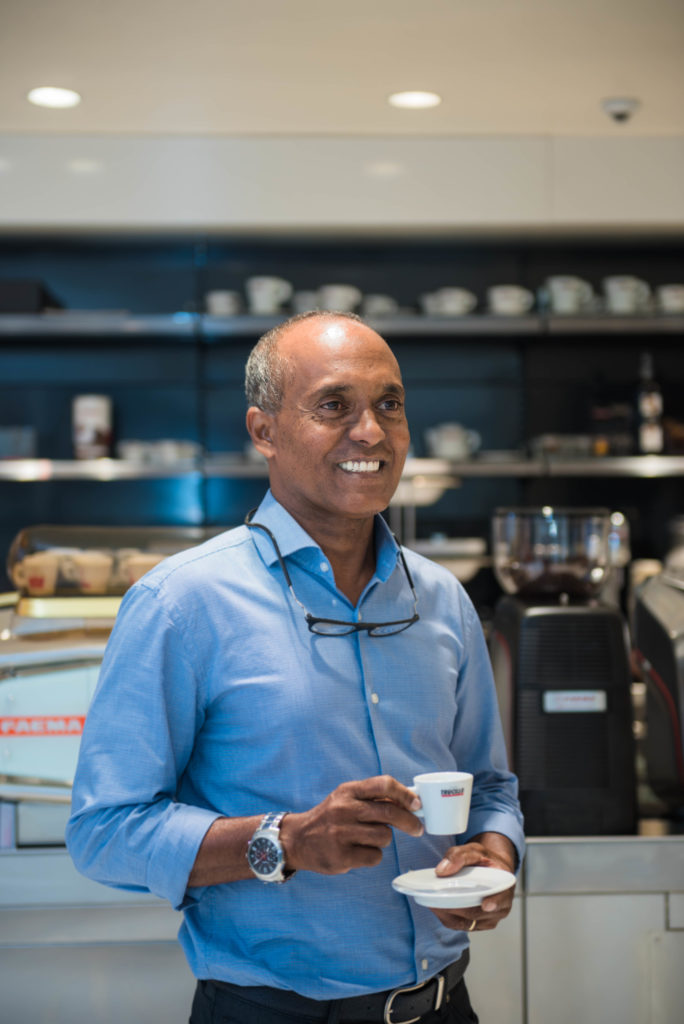 Ali Faheem: I lived my life managing shops in resorts as a youth and had a passion to travel. Back in the mid '80s every year I will gather my savings and go on a long summer trip to see my friends in Europe. These trips gave me the opportunity to travel the world and experience different cultures and broaden my views and way of thinking.
HM: How did the journey of City Investments begin and what inspired you to start the company from a bakery?
AF: The journey began with my strong passion for tasting food from different parts of the world. Being blessed to travel and experience their cultures and food, I have always really admired and enjoyed the European pastries. Whenever I come back home I tend to miss it and it is hard to find good quality pastries or bread in Male'.
This made me think why Maldivians should always have to travel abroad to experience such food. Hence with this idea, the birth of City Bakery took place in 2002. Finally, I found a way to enjoy my love for baking and a way for locals to enjoy these treats right in Male'.
HM: Could you tell us about how the company evolved into other areas such as restaurants, food & hygiene and now Souk?
AF: City Bakery started off very small and having few opportunities to market our products, it came to my mind to open a small café at the forefront of Male'. With the opening of City Snacks, it became a go to place for several locals and expats in Male', giving us great exposure.
Our next venture was City Garden, give me the chance to further distribute our bakery goods and to explore my other passion for cooking. With the expansions and new outlets, City Investments was formed in 2005 to gather all the businesses under one umbrella.
The company kept evolving from bakery café, restaurants to hygiene and now Souk. As we are in the food and beverage industry of food preparation plus trading, we have always given top priority to maintain high-quality standards and follow HACCP standards. To accomplish this, we stepped into the hygiene industry in order to use food safe chemicals in all our food preparation areas and outlets.
The main reason we began working on a Supermarket is to maintain HACCP standards within our food preparation and service we needed to ensure that all the ingredients used in our outlets were within HACCP standards. To accomplish this, we decided to have our own storage facility ensuring the acceptable standards for our production. With all these facilities, we decided to open a supermarket to provide the community with quality standards products and to enjoy being able to shop an innovative environment, a quality place that everybody can shop at.
HM: When developing a new product line or service what are the most important key elements you look into?
AF: The most important key elements we look into when developing a product line or service area is maintaining quality, standards, hygiene and being able to provide customer satisfaction.
HM: What is your most memorable experience and valuable lesson with city investments?
AF: My most memorable experience in City Investments is allowing myself to make my dreams a reality, the passion for baking and cooking, learning how to do it at every step of the way, making mistakes and learning from them, there is nothing like it.
I was never a qualified baker neither did any culinary courses before City Bakery. I dove right into it and began experimenting on my own. However, I ended up learning all about it and even attending several professional trainings. It was the same with the coffee, I wasn't a trained Barista then, but due to my passion for learning, I went ahead with it. I say there is no age to learn, it has to be a continuous process of self-enhancement to achieve your goals.
HM: What are the biggest challenges you face as an entrepreneur in the Maldives?
AF: The biggest challenges we have faced as an entrepreneur is having no financial institutions that provide the kind of support we need to run and expand our business. In addition to this hurdle, we also have to face dealing with businesses who do not practice any sort of ethics, morals, honesty to any degree.
HM: Who are the people behind your success? Who encourages and supports you the most?
AF: The person behind my success is my wife, Aisha Didi. She is the one who encourages and supports me the most. My wife is the person who has stood by me at every step since we got together in 2005 and City was conceived with her in my life. She is the one who motivates employees and always encourages and advises the employees. She stands behind me, next to me, in front of me at every step, at every turn.
HM: How do you keep your team motivated?
AF: It is very simple to keep a team motivated. We acknowledge on every level that any achievement within the company is due to the hard work of the employees. At every step and turn the gratitude and due is given to the employees and I must say that we do have a great team in City, whether it is the office boy, HOD, van driver, cashier, busboy or waiter, the success of the company is the doing of every single employee with us.
We allow the team to do the job they are hired to do by giving them the space to perform and grow within their capacities and help those that cannot by guiding them to rise.
HM: What are your future projects which we may see in a nearby future?
AF: We do have many projects in the pipeline and planning stage, for the moment however we are hoping to shortly operate automated production line for the bakery so that we may be more efficient and provide an even better product to our customers.
HM: What is your biggest personal dream and what is your future goal for City Investment?
AF: My biggest personal dream is one day to see my children take over the company and take it beyond the point from what I achieved. As to future goals, I hope one day City Investments will gain world recognition for our standards and quality that we try to maintain.
HM: What is your advice for new entrepreneurs hoping to start a business in the Maldives?
AF: My advice to new entrepreneurs would be, hire the right people with the relevant background and experience. Allow them space to grow and perform within their capacities for the jobs they are hired for and treat your employees right and fairly, work hard with passion, dedication, determination, drive and honestly- then you can't go wrong.