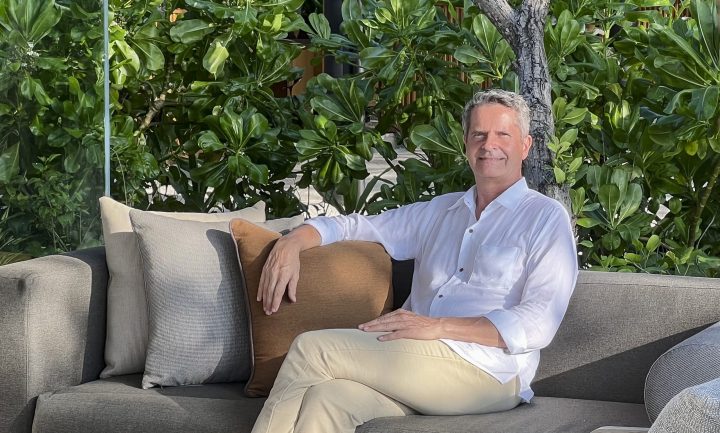 Alila Kothaifaru Appoints Thomas Weber as General Manager
Alila Kothaifaru Maldives has appointed Thomas Weber as the new general manager of the island resort. Thomas has lived and worked in the Maldives for more than six years prior to joining Alila, and is well adapted to remote island life.
Born and raised in the village of Klosters in the Swiss Alps, Thomas started out with a chef's apprenticeship at Hotel Pardenn in Kolsters after secondary school. With more than 35 years in the industry, Thomas brings a wealth of international hospitality to Alila Kothaifaru. He worked in F&B and management roles with luxury hotels in Switzerland, Hong Kong, south Africa, Kenya, India, Saudi Arabia and finally, the Maldives.
He took up his first general manager job in 2003 at Kurland Hotel and Poloclub in Plattenberg Bay, South Africa. He then moved into the same role at Mövenpick Jeddah Al Nawras in Saudi Arabia, Mövenpick Hotel & Spa Bangalore in India, and Oberwaid in St Gallen, Switzerland.
He then moved to the Maldives in 2016 as the regional general manager for Diamonds Athuruga and Thudufushi Maldives, and Sandies Bathala Maldives in 2018. He carried out the same responsibilities at Dusit Thani Maldives in 2019, prior to joining Alila.
As the general manager at Alila Kothaifaru, Thomas has great plans to make Alila one of the most preferred resorts in the Maldives along with his team.
"The Maldives provides the opportunity to rejuvenate and disconnect as you can escape to your own private villa, your own private cocoon. The sustainability efforts we practise at Alila Kothaifaru and our responsible mindset towards protecting the environment make our resort especially appealing," Says Thomas.