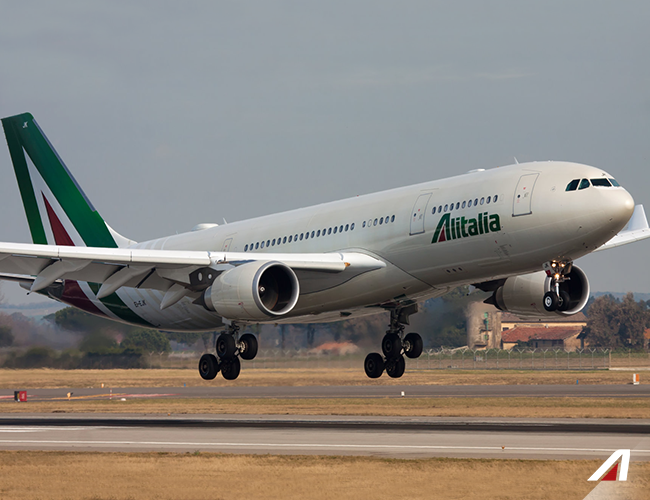 Alitalia announces direct scheduled Rome-Malé flights for winter
Alitalia – the flagship carrier of Italy – is set to launch for the first time direct scheduled flights between Italy and the Maldives. The new thrice-weekly flights between Rome and Malé will commence October 31, and continue over the winter season till March 24, 2018.
The decision to launch Rome-Malé flights was taken to meet the increasing demand for flights between the two countries, especially during the winter period, said Alitalia in a statement. The new service is the fifth long-haul destination launched by Alitalia since last year – after Santiago de Chile, Mexico City, Beijing, and Havana. It represents an important investment which aims to strengthen Alitalia's presence in key routes for tourism to and from the Indian Ocean.
"The Maldives have been a popular tourist destination for years, especially in winter, and Italy is the fourth country in the world for number of tourist arrivals to the marvelous archipelago of the Indian Ocean," said Cramer Ball, Chief Executive Officer of Alitalia.
"Alitalia continues to enhance its intercontinental offer from Italy, identifying destinations with the greatest potential. With this in mind, we, therefore, decided to launch a direct flight between Rome and Malé as we're convinced that the new route will further contribute to increasing Alitalia's long-haul traffic."
According to data from the Maldives tourism ministry, over 71.200 Italian tourists travelled to the Maldives in 2016. This represents an 8.5% growth compared to the previous year and this positive trend is continuing during the first two months of 2017. Italy ranks fourth among the originating countries for tourism to Maldives after China, Germany, and the United Kingdom, and ahead of much more populated countries such as India, Russia, and the United States. The average stay for Italians in the Maldives archipelago is between four and eleven nights.
The new Rome-Malé service will depart from Rome Fiumicino every Tuesday, Friday, and Saturday at 9:45 PM and will land at 11:05 AM (local time) the following day. The return flight from Velana International Airport in Malé will depart every Wednesday, Saturday, and Sunday at 1:10 PM (local time) and will land in Rome Fiumicino at 7:30 PM, according to the airline.
It said the flight schedule will allow passengers departing from over 50 cities in Italy and abroad, to reach the Maldives by taking advantage of seamless connections at Rome Fiumicino hub. The new route will be operated with 250-seat Airbus A330 aircraft configured in three classes of service: business, premium economy, and economy.
Alitalia flies to the Maldives through its codeshare agreement on Etihad Airways flights to Malé, via Abu Dhabi. The airline has also launched a special package for its MilleMiglia loyalty programme members, who will receive an extra bonus of up to 5,000 miles when they book their flights to Malé before December 15, it said.