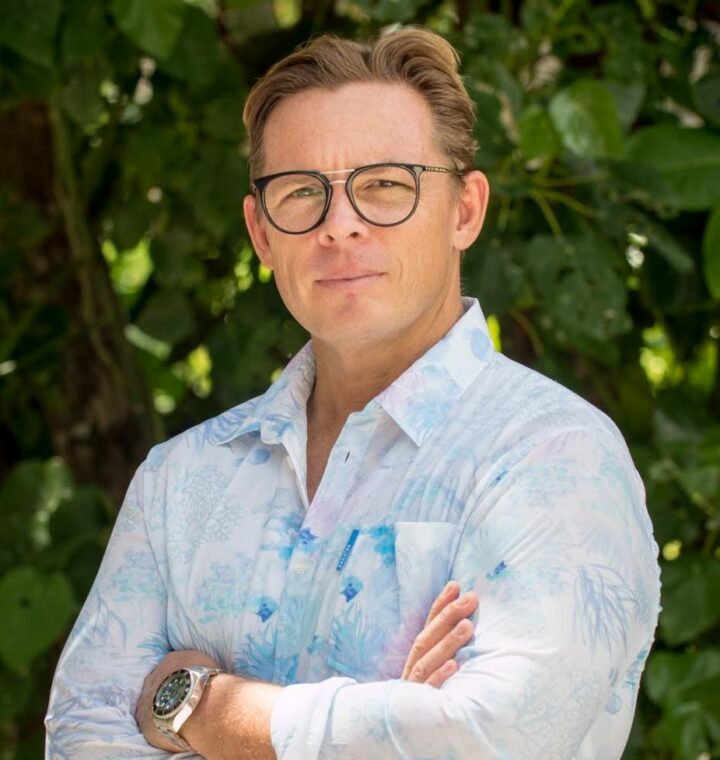 The GM's View – Mark Hehir, Amilla Fushi and Finolhu
Mark Hehir is the General Manager of the Amilla Fushi and Finolhu in Baa Atoll. He is also the CEO, Partner and Curator at the Small Maldives Island Co, the company that manages the two Baa Atoll properties. He comes from a culinary background and his first managerial position was with Huvafen Fushi in 2005. Over the years he's been managing luxury properties in Thailand and the Maldives, working for renowned brands such as Anantara and One&Only. Hotelier Maldives sits down with him to have a chat about his experiences, whether it was hard breaking into the market, and what it's like heading two properties.
HM: Do you think the experiences you had at other properties come into play here?
MH: Totally. You know, whether it's capacity, like how much storage, or what type of food people want to eat, how they want to eat it or how people spend their time and their day and where they should do it; you get a feel for these things. Like live music, how you can do it smartly, and get it in an environment where it feels cosy. I've been in hotels where they didn't think about where the band goes, where they just stick them in a corner and there are wires everywhere, those things upset me.
HM: Can you tell me a bit about how you've positioned yourself in the market?
MH: The Maldives has been promoted as a honeymoon destination, so everyone in the world thinks that this is just that. But now the reality is those people had babies, those people have friends, people are talking. Now we see family businesses popping up everywhere. We see friends coming together and sharing moments, like fiftieth birthdays, anniversaries, big weddings. We want to get out to the market and tell the world we're not just a honeymoon resort. We do that too, and we do it very well. But we think our honeymooners will also want to enjoy and have fun, listen to music, drink cocktails, make friends and not just be stuck, quietly having candle-lit dinners like everyone else. We can't just depend on honeymooners; we need to be diverse. It's about how you live, how you play, how you enjoy. And with our product, they get that nostalgic feeling through the retro comforts. And if you look at the main restaurant you get the sense that you should be together with people, it's got a very comfortable lounge-y feel about it. And the bar too, it's like a proper place you'd find in a city or somewhere, where you feel like: This is a bar where I can stand and talk to the bartender and meet other people.
HM: There are several well-established resorts in this atoll and yours is a new property. Was it difficult breaking into the market? Do you face any challenges in terms of gaining exposure?
MH: I've been so lucky; this is the seventh hotel I've opened over the years. What I've learned is, from day one, you need to have everything ready. Your product, from the start to the finish, needs to be ready. There's no second chance. That's one of the major things I focus on. Then, when you're absolutely sure the property is ready to be opened on a certain date it's time to make it clear to everyone in the world who comes that it is. In our case, we made sure we brought in German, UK, Russian, and Asian tour operators, VIPs and media. The entire resort was full, we had a three-day party. This could punch out the market, spread word globally that we're open and allow us to give our distribution model a jump. And that helped us get past the main challenge, getting word out to the market and getting people to have confidence that you're open. I didn't face any big challenges because we set ourselves up for success, we made sure that we could do that. We're now four months in, we've got forward bookings and we've hit all our financial targets. We're in very good shape because of the way we opened. Also because we involved media, including social media in a spread from Australia to Europe, and we worked with tour operators around that. So our distribution model is now starting to click in. We're operating in a shrinking market. The market's grown in liveaboards and guesthouses but not in resorts. The resort market has shrunk. We're taking market-share, really, from others. Because people always have an appetite for something new, and I think then, if it's good, that news spreads.
HM: The Small Maldivian Island Company says it focusses on offering guests a quintessentially Maldivian experience. Can you talk about that a bit? How is the property set to deliver that?
MH: I'm just trying to pare away some of the distractions that get in the way of having a simple, quality holiday in the Maldives. Getting you in touch with the local people in a way that doesn't compromise your experiences. Giving you venues, like the Crab Shack , where you get back to the basics, sort of. I think when we say 'quintessentially Maldivian' you have to interpret that in the context of a resort holiday in the Maldives, not a local island experience. We're trying to foster emotional connections with people, we're trying to have as many key people from the local populace as we can. That's one of the things that we definitely try to do. That helps .
HM: Amilla and Finolhu operate on distinct concepts. Is it hard juggling the two as GM of both properties?
MH: I've got a game plan on that, definitely. The idea is that both islands have two strong teams all the way up to the resort manager. And those teams have now been trained to handle their own operations daily. So for me, it's very important to ensure that they're comfortable in owning that experience and know how to deliver it. So I spend my time ensuring that the supervisors and the managers all the way up are engaged at the emotional level, as I've said earlier.