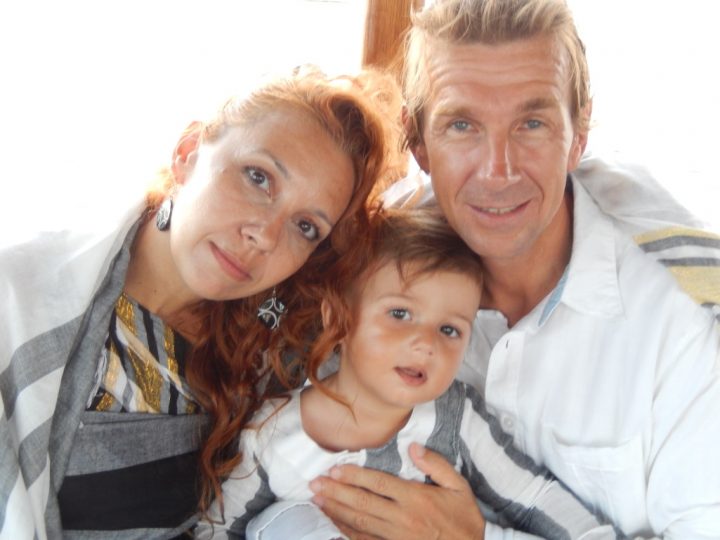 Kai Emmerling
General Manager, Vakarufalhi Island ResortHotelier Maldives: Mr. Kai, what brought you to the Hospitality Industry?
Kai Emmerling: Once as a child, travelling with my parents, I resided at the famous "Prince de Galles" in Paris, France. The unique flair, the top service and the luxury sceneries in and outside the hotel, inspired me already at that time and had enhanced my vision, to be a Host by profession. I guess, from that moment onwards, I wanted to be a Hotelier.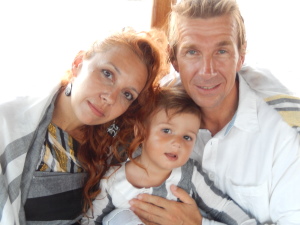 HM: Where have you been working, before coming to the Maldives?
KE: Being a hotelier in a globalized hospitality industry, you may be given with a lot of international job opportunities to choose from. My career path, before reaching the beautiful Maldives, took me to Germany, Switzerland, Italy, USA, the Middle East and North Africa. Before I came to the Maldives, I have spent some years in Egypt.
HM: Why have you chosen the Maldives as your work destination?
KE: Everybody would agree with me, when I say that the Maldives are unique. It is first of all the abundance of marine life, which makes this destination in the Indian Ocean so interesting for divers and snorkelers. Secondly, the tranquility and beauty, which is evident on basically every island, combined with the friendliness and the warm, welcoming hospitality, extended by the habitants, must make it a dream destination for every leisure traveler. A dream destination for travelers is consequently a dream destination for anybody, who has the possibility to live there. I came here three years ago and, so far, I have enjoyed every day of sent here. For me, the Maldives provides an excellent mixture of top class hospitality and leisure possibilities in an extraordinary environment.
HM: What would the traveler like about Vakarufalhi Island Resort?
KE: Vakarufalhi is a rather small island with a typical Maldivian style resort. Our guests say it has a charm of its own. It is the size and the compactness, which allows us to provide personalized services with utmost attention to guests' individual needs. Our house reef is particularly famous in the Ari Atoll. Some of the best diving spots of the Maldives are practically next to us. The island itself consists of a pristine white, sandy beach, bordered and surrounded by a beautiful lagoon. You can walk all around it in just fifteen minutes.
HM: Anything else that makes Vakarufalhi special?
KE: We stay focused on our objectives, to provide personalized and authentic services for our guests, wherever they may come from. Despite our unique atmosphere, which is defining our identity, a definite highlight of this resort is the cuisine, lead by our Italian Executive Chef, Riccardo Rizzoli. "Ricky" is able, to cater for every taste – a feature, not to be missed, especially by our many repeating guests. A further highlight of our island is clearly the spotless maintenance and cleanliness of our facilities and environment. Trust me, you won't find a cigarette butt on the beach.
HM: And what makes this island special for its employees?
HE: Not only it's our aim to provide the best possible work and living conditions for our team members, it is also within the philosophy of our company, the Mount Lavinia Hotel Group, to celebrate successes in the team. Mount Lavinia Hotel Group is providing the opportunity to our Maldivian employees to participate in tailor-made courses of the company's affiliated International Hotel School in Colombo, Sri Lanka – a brilliant chance for any beginner in the hospitality industry to boost professional knowledge and competencies.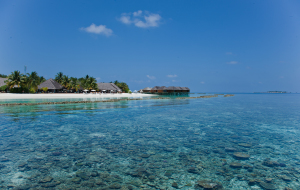 HM: So, Vakarufalhi, the place to be?
KE: Well, yes! I am sure, there is also other resorts who do their "homework" and every island has its own attraction. Vakarufalhi Island Resort however, is for me the embodiment of a traditional Maldivian leisure destination. It is difficult to describe – you feel it.
HM: Where do you see Vakarufalhi in the future?
KE: In the last few years we, the management and team, were able to give this beautiful island its identity. Our challenge lies now in the need to cater successfully for a speedy increase in nation-mix. Especially guests from Korea, Japan and mainly China are about to discover the Maldives as their preferred holiday destination. Latest forecasts state that the amount of tourist turnover for the Maldives will increase by 100% within the next five years. We better be prepared. I am looking forward to it however and see a bright future for Vakarufalhi Island Resort, its talented team and further development of tourism sector in the Maldives in general.
HM: What role will you play for Vakarufalhi?
KE: Well, definitely an intense and a very much involved role. It is a very positive experience, to be part of the continuous development and growth of the Mount Lavinia Hotel group, which owns, next to our flag ship property, the Mount Lavinia Hotel and the Club Bentota, both located in Sri Lanka. Besides, my wife and especially my one year old son enjoy every day of their adventures on Vakarufalhi. So, there is no rush and no reason to think of farewell right now.