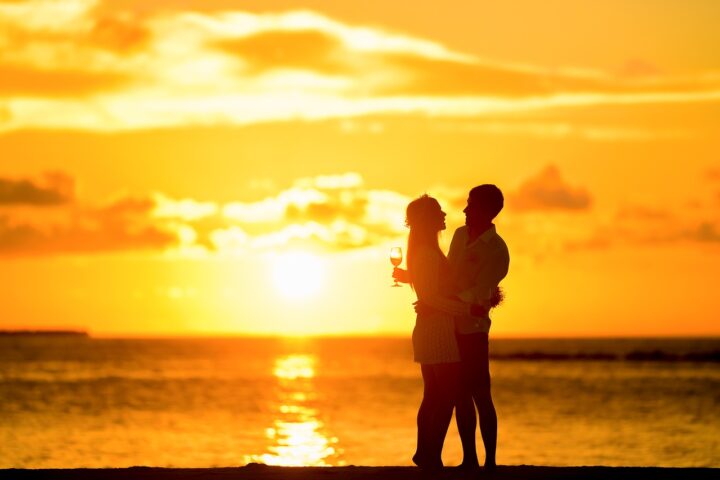 Amour Asia Pacific 2018 to boost Maldives' reputation as world-class honeymoon destination
The Maldives, well-known for luxury and romance, is considered a prominent destination for newly-wed arrivals. A honeymoon being the 'extra special trip of a lifetime' combined with 'high couple expectations' are factors in getting travellers to visit the Maldives over any destination.
The Maldives Marketing and PR Corporation (MMPRC), has exhibited in Amour Asia Pacific from February 14-17 in Bangkok, Thailand, to promote the Maldives as one of the most famous romantic destinations worldwide. By utilising the three-day forum, the Maldives can expect to build relationships with 100 carefully selected, high-quality buyers worldwide.
As honeymoon preparations are often well-planned, it is essential for honeymoon curators, destination wedding planners and romance travel designers are well informed about the destinations they are selling – and the requirements of the couple they are selling to.
Couple requirements
The honeymoon preparations require research, investigation and offer a unique opportunity to enhance commission with suite reservations, the business of first-class travel and other extras along the way.
Travel agents must also keep in mind who is travelling – a two-week beach honeymoon vacation might be enjoyed by Europeans but other nationalities may spend several weeks travelling the world, so a variety of options should be offered and a well-planned itinerary is key
The destination
The Maldives renowned reputation as a leading host for honeymoons and helped the island-nations attracted 1,389,542 tourist arrivals by the end of 2017. This is a growth of 8 percent compared to the previous year.
Packages for honeymooners in the Maldives include, for example, a candlelight dinner on the beach, or a spa treatment for two in the beach or in-villa. Additionally, clients often refer to the Maldives as a dream holiday experience. One of the reasons is the Maldives islands are considerably smaller than those in Seychelles or Mauritius, fuelling a trend for one-resort-only islands.
According to a statement by MMPRC: "Amour Asia Pacific 2018 will help spur continued growth of the elite romance travel market." Amour, a luxury travel trade event, has been at the forefront of the travel events business with world-leading M&I Forums and PRIVATE Luxury Forums.
Organised by Big Worldwide Limited, a leading international tourism promoter behind major events such as M&I Forums in 2016 (including Europe, the emerging markets, and the Americas), PRIVATE Luxury Forums in 2016 (the Americas and Europe), and the Amour Europe Forum 2016. Suppliers from Asia, Indian Ocean, Middle East, South Pacific and New Zealand exhibited in the forum.