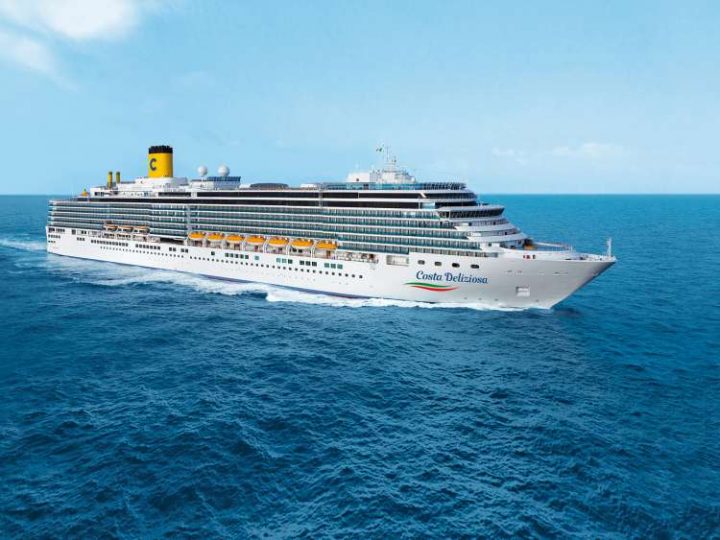 Around the World Cruise Arrived In Malé with 1,620 Tourists
The Italian cruise ship Costa Deliziosa arrived in Maldives with 1,620 tourists earlier this week. The cruise is operated by the Italian company Costa Crociere. This is the second cruise ship to arrive in Malé City this year.
The ship brought 1,620 tourists of different nationalities to the Maldives. The ship is on a 128 day world-wide tour that will cross three oceans to stop at 52 destinations across four continents. From the Mediterranean, the ship sailed east to Goa before stopping in the Maldives. The cruise will continue south to Madagascar and South Africa before crossing the Atlantic to Brazil. The ship will continue exploring south, central and north America before heading back across the Atlantic Ocean to Europe in the middle of May, 2023.
The ship was docked in Malé for 30 hours. Passengers unboarded the ship at different times to explore the capital. Cruise ships like the Costa Deliziosa have a positive impact on the Malé City tourist economy as passengers explore local restaurants and souvenir shops.
The Costa Deliziosa has 1,130 rooms of 4 different tiers accommodating up to 2,300 passengers. The ship has 12 decks with 6 dedicated to passenger rooms. Onboard there are 7 swimming pools and hot tubs, 5 restaurants and 12 bars and lounges. The full size theater is used for musicals, acrobats, comedy shows and games to keep passengers entertained at sea.
Featured Image: Costa Crociere