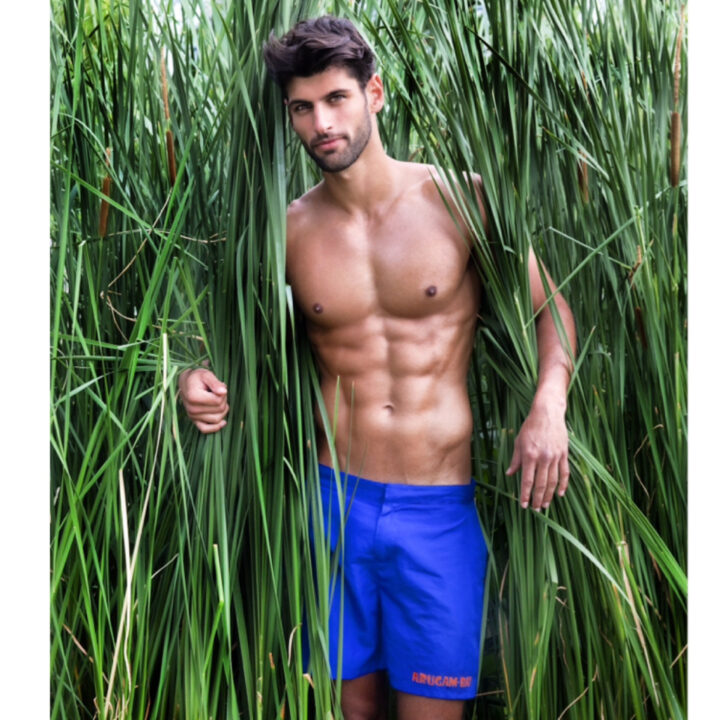 Arugambay – Redefining Beachwear
Dheena Sadik
It's a universal truth that great fulfillment comes with great risks. Who can know this better than surfers? Indulging in daring watersports whilst enjoying the picturesque view of the East-Coast of Sri Lanka, a unique idea struck the surfing and scuba diving enthusiast with a fashion background. He realized the potential of the geography with its exotic tropical touch and envisioned the fusion of design and style with the beach lifestyle.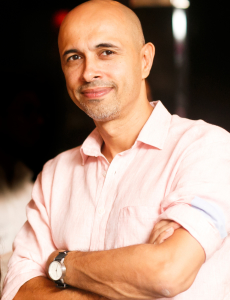 Far from being a novice to the fashion industry, Ajai Vir Singh is an Indian living in Sri Lanka who founded the Colombo Fashion Week, the Sri Lankan annual fashion event in 2003. Coming from such a strong background in fashion, he noticed the gap in the market for beachwear and footwear seeing the usual trends in Sri Lankan fashion to be batik, sarees, and cocktail dresses. Eventually, Arugam Bay was born.
"Arugam Bay started in 2008 because I felt Sri Lanka deserved a beach brand which was Sri Lankan yet very international, stylish and fashionable. I believe in Sri Lanka and Sri Lankan brands, and so even the name represents that" said Ajai Vir Singh, CEO and Director of Arugam Bay. It was the idyllic middle ground to fuse fashion into surf and beachwear by creating a unique brand with a design philosophy rooted in the sceneries, colours and music of Sri Lankan culture.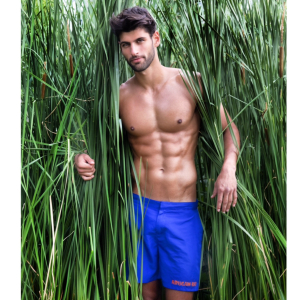 With the lack of authentic local beachwear and surf wear brands previously in Sri Lanka, Arugam Bay successfully became the pioneers in the industry. Arugam Bay products are different from other international beachwear brands like Billabong and Quiksilver in offering fashionable styles. The latter are more technical in range with little to no priority given to fashion, whilst a few other fashionable brands do not cater a range of surf wear. The rest are fashion brands which don't offer beachwear; Hence Arugam Bay arose as the unique brand with the perfect balance of fashion and technical details in Sri Lanka. Already established its presence in India as well, Arugam Bay is now venturing into Maldives with great optimism.
Products range from footwear, resortwear, accessories, beach and swimwear offering a wide array of choices to men, women and kids. "Our beachwear brands are enjoyed on the beach with innovative footwear and accessories such as trendy bags, and our surfwear brands can also be enjoyed in water" elaborated Ajai Vir Singh. Other footwear brands don't design beachwear while most international beachwear brands don't include footwear. Hence, Arugam Bay again has the balanced advantage of catering to tourists and surfers alike and was created with the intention to expand internationally, and never to be limited in Sri Lanka. Hence, being a contemporary stylish brand catering for the International market, Arugam Bay products can be enjoyed on any beach inter-continentally. "
Arugam Bay designs, colours and themes are not by the books. Each colour has its own unique name which often evolve from from everyday objects and nature like Rainforest, Gauva, Coconut, Green Chillie, Coffee Brown, Angel Fish, etc. Bubble Gum coloured flip-flops are the trend amongst teenagers in Colombo since their launch in 2009 which revolutionized flip-flops into fashionable options.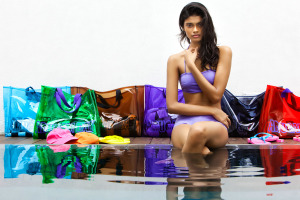 Tying up with Agatha Ruiz De La Prada, the number one European designer from Spain was a groundbreaking collaboration for Arugam Bay in 2011 which strongly catapulted the maverick brand into international markets. The first collaboration was a footwear collection, followed by beachwear and a swimwear collection as well. Arugam Bay maintains its international standards with its choice of models. The face of Arugam Bay is Adam Flamer Caldera, currently New York's hottest model from Ford Models, New York.
 Challenges Arugam Bay faced has so far been in its logistics; namely production, marketing and sourcing and never involving any compromising on the quality of the products which  always prioritized international standards from the very inception. Ajai Vir Singh was glad to add, "We are very confident by God's grace that our designs are very contemporary in the world. You can wear it in Paris and feel this is well-designed by international standards. So that always holds us in a good position. So we are very excited to venture into Maldives as it's a hub for holidays on the beach."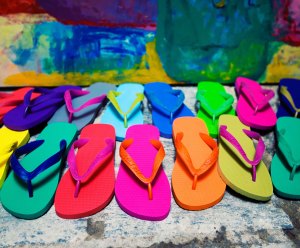 As for the greatest accomplishment of Arugam Bay so far, Ajai Vir Singh was pleased to reveal, "I've never seen a brand rise and establish itself so soon within its first year." The future looks promising with a wide range of variety to be added to the women's wear and footwear. Ambitiously, Ajai Vir Singh envisions 500 stores to house this fun brand around the world traversing Paris, Milan and New York with no limitation to any single beach and intends to make it to New York Fashion Week as well.
 Website : www.arugambaybeachwear.comDheena Sadik is a Motivational Speaker, Corporate Trainer, Personal Development Coach and author based in Colombo, Sri Lanka