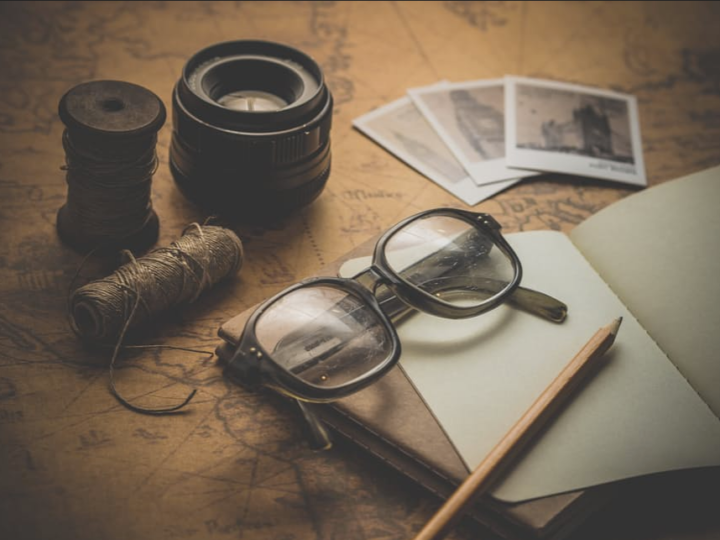 The mega trends in the Asia Pacific Hospitality Industry
As an overview, the author drew some major market trends in the Asia Pacific hospitality sector with the recent flourish of tourism inflow in the region. The major reasons behind this boom as explained by her, is the increase in household income and the rise of the middle class. Also, this trend is mainly lead by the increment in the Chinese outbound tourists. However, she stated that Chinese tourists spent less on accommodation while the overall occupancy for traditional hotels has been decreasing and unconventional and budget accommodation such as Airb&B is on the rise.
The author highlighted the fact that the compound average growth rate (CAGR) of tourist arrivals for the Asia pacific region from 2008 to 2015 was 5.3% which is much higher than the global average of 3.1%. And, as per United Nations World Tourism Organization (UNWTO) statistics, 279.2 million tourists arrived to the Asia Pacific region. Among the region, Japan experienced the strongest growth with 47% on y-o-y, due to the low cost carriers, easier visa processes and depreciation of Yen during 2015. Australia and New Zealand also benefited with increased tourist arrivals with currency depreciation. Yet, the author also noted that the weakening of several currencies in the Asia Pacific against US dollar has caused a disproportionate increment in the tourism receipts totaling $418.3 billion in 2015. However, still a 4% y-o-y growth rate was recorded after adjusting to the currency exchange fluctuations.
Accept for Honk Kong, most Asia Pacific markets experienced a rise in tourist arrival growth with increased visitors from China in 2016. Although, the overall tourist spending in Japan declined due to the appreciation of Yen in H1 2016 despite the continued inflow of tourists from Greater China and South Korea.
The UNWTO forecasts positive long term trends for Asia Pacific tourism market, and as per Tourism Towards 2030, the region is expected to experience the strongest growth with 5.7% in the next five years. Tourist arrivals is estimated to grow up to 355 million by 2020.
Intra-regional expected to have steady growth
The author believed that the boost in the Asia Pacific tourism as mainly the result of expanding middle class and increase in household income encouraging people to take overseas vacations. The middle class with a daily discretionary expenditure of $10 to $100 is expected to reach 1.7 billion by 2020 in the region. With an estimated growth of 286.3 million trips by 2020, intra-regional tourism will be the main demand driver as most people will travel within the region for their first overseas trip.
Weaker Hotel performance
The author also highlighted the decrease in hotel performance despite the upsurge in tourist arrival. As per the CBRE research, the average occupancy for hotels got stagnant and remained at 68% since 2011, while the Average Daily Room Rate (ADR) got flattened. Most notable weak markets during 2015 were listed as Kuala Lumpur, Hong Kong and Singapore which were also impacted by lower visitor arrivals and currency depreciation against USD. Unlike these markets, Osaka, Melbourne, Sydney and Auckland, recorded positive ADR growth with constant tourist arrival growth. Despite the terrorist bomb in 2015, Bangkok also recorded strong growth in H1 2016.
Full Service Hotels are losing their popularity
Enlightening further, the author explained that the traditional full service hotel segment has been facing challenges in terms of higher fixed costs and premium pricing strategies making it one of the reasons for the disproportionate hotel performance in spite of the robust tourist arrival growth. Moreover, the weaker demand for Meetings, Incentives, Conferences, and Events (MICE) tourism from multinationals which are more cost concerned poses negative impact on revenues of hotels in that category. Meanwhile, boutique hotels has been gaining popularity.
However, the author perceived that the overall hotel performance in the region will grow at a slower pace. According the STR Global and CBRE research, the number of hotel rooms will improve by only 2.6% in the region during the next five years which will be much lower than the expected annual tourist arrival growth rate of 5.7% for the Asia Pacific region.
The growth of Chinese outbound tourism
The author identified the opportunity that tourism in the Asia Pacific region will continuously flourish with the growth in outbound tourism from China. The Chinese outbound tourism grew by 10% y-o-y reaching 128 million in 2015, while the tourist expenditure rose by 26% which accounts for US$292 billion. Factors behind this boom in outbound tourism from China includes increasing household incomes, appreciation of RMB, relaxation of visa policies and the enhancement in the international air connectivity.
A large majority of intra-regional travel still comes from Chinese outbound tourism, as China was among the top three source markets for 10 out of 12 key countries in the region in 2015. With weakening of Yen and relaxed visa processes, Japan experienced doubling on y-o-y of Chinese arrivals in 2015. Notably, still being the top destination for Chinese travelers, Thailand accounted an increment of 71.7% y-o-y in Chinese tourists for 2015. The author expects the trend to continue as 134 million trips within the region is forecasted to be taken by tourists from Mainland China in 2020.
Moving further on the spending patterns of the Chinese tourists, the author indicated that shopping accounts for the largest portion of their budget while accommodation only accounts for a smaller portion. As per the statistics of the Singapore Tourism Board, tourists from China ranked as the lowest spending market on accommodation (18%) which is far behind the Australians (28%), Indians (35%), Japanese(35%), and South Koreans (36%). Although, a survey undertaken in 2013 indicated that only 10% of the respondents noted price is the most important factor when selecting accommodation in an overseas trip meaning that Chinese tourist are less concerned about price. Rather, the survey revealed that star rating and facilities offered are most important, followed by reputation of the hotel, suggestions by friends, family, or travel sites. Thus, as word-of-mouth has continuously been one of the most effective tools in the service industry, there are several online websites and forums for rating and commenting. A survey carried out in 2015 by TripAdvisor affirmed that 83% of the site users always or usually check reviews prior to a hotel booking. Also, the study found that about half of the hoteliers are planning to invest in online reputation management in 2016.
The survey also indicated that cultural and language barrier are key concerns for tourists from China as "Mandarin speaking staff, signs and literature" was ranked as the third most important factor. Chinese travelers are increasingly seeking hotel services that are tailored to their culture while assisting them to overcome the language barrier. Hence, the author suggested hoteliers to provide such services to Chinese tourists including Chinese speaking front line staff, Chinese television, newspapers and cuisine.
The top most services required by travelers from China on international trips according to the study were free Wi-Fi and China Union Pay/Alipay. This is because free Wi-Fi enables travelers to connect with their family and friends, while the most popular two electronic payment methods in China are very convenient for them.
Though, in overall, even if the spending by tourists from china on accommodation are comparatively less, the author is hopeful that given the huge number of Chinese outbound tourists, there is room for growth. Also, that the consumption pattern of the Chinese tourists will be sophisticated in the future resulting in a higher spending on accommodation.
The Risk of Shared Accommodation
The writer also elaborated on another major trend stating that while the influx of Chinese outbound tourists will drive the demand for accommodation, the rising shared accommodation facilities will create major challenges to the traditional hotel segment. Technology advancement has created online platforms for hosts to easily offer rooms and apartments on short-term rentals. Airbnb is the market leader in this category currently covering 191 countries renting over 2 million rooms and apartments. Other notable players in the segment include HomeAway, FlipKey, Rommorama, and operators within the nation such as Tujia in China and Homie in Singapore.
These short terms rentals often act as substitutes for hotel rooms and interestingly, a survey in 2015 by AlphaWise and Morgan Stanley Research, 12% of the business travelers chose Airbnb over the past year. Also, among those, 40% opted to use Airbnb over traditional hotel accommodations.
The CBRE Research analyzed the data provided by STR Global and AirDNA (a company providing data on Airbnb) to find out the impact of shared accommodation on Asia Pacific hotel sector.
There were more than 130,000 active listings (used within the last 30 days) in 25 major Asia Pacific cities listed on Airbnb as of August 2016. Australia was the leader on Airbnb with 28,000 active listings, followed by 20,493 by japan, 16,295 by Indonesia while China is far behind with 9,890 as Airbnb is new to this market and many domestic alternatives are available.
With around 60% of the active rentals on Airbnb for entire apartments, this is equivalent to approximately 2% of hotel room supply in the Asia Pacific. It was identified that the ratio is highest in Manila where Airbnb supply is equivalent to 70% of the hotel room supply in the city which is 8000 rooms.
The lower prices are the key competitive advantage for Airbnb, and in most of the Asia Pacific markets, the prices offered by Airbnb is much lower than traditional hotels. The price gap was more than 200% in 6 markers when ADR for hotels and 1-bedroom entire apartment type of accommodation was compared. And, in addition to the lower prices offered, accommodation facilities on Airbnb often comes with amenities such as washing machine and kitchen, etc., which are not usually provided by traditional hotels.
One of the weak angles of Airbnb pointed out by the author is that only a small percentage of the listings are available for rental throughout the year. Yet, owners have the flexibility to list their properties on Airbnb whenever they prefer and this way, they will be able to manage the seasonality of demand. This seems to be reflected as the number of listings on Airbnb increased by 19% in the three preceding weeks of a 31 particular events that were specified by Airbnb. Hence, during high demand seasons and when there are specific events that drive tourists to a particular city or location, the rise of such alternative accommodation could reduce the potential hotel revenue and profitability. Airbnb also offers tourists unique experiences and unconventional accommodation in local neighborhoods that are far from traditional tourist zones. And sometimes even tourists can stay in places such as tree houses or yurts which are not usually offered by traditional hotel chains.
Nonetheless, the author stated that there were some concerns and doubts with shared accommodation among tourists. Safety and security issues are a major concern for users of these types of accommodation facilities as identified by a survey from CWT Travel Management Institute in 2015, while the users are also concerned about the product and service quality. Shared accommodation are often managed by inexperienced people and might not comply with the government regulations on property use, safety and hygiene. As there are no centralized service management, users of such facilities are forced to rely on user reviews and hosts' reputation on quality of product and services. Due to such reasons, some shared accommodation platforms in China now offer strict security checks on hosts backgrounds and quality of the product offered.
Implications for Hoteliers
Based on the findings, the author provided some insightful recommendations to hoteliers in designing their services. Even though, with the continued increment of outbound Chinese tourists, and the Chinese tourists being not willing to spend much on accommodation, there were signs that they have started to be more keen in hotel quality and services. Therefore, hoteliers are suggested to make sure that the services offered to this important demographic segment to be as per their requirements.
In wrapping up, the author restated on the potential long term threat by shared accommodation especially on peak seasons to traditional hotels. She believes that this trend had impelled hotel operators to review their operational models. And several multi-brand hotels have been already addressing the issue by portfolio expansions to more affordable segments targeted at young travelers. Some popular examples include the Moxy Hotels by Marriott introduced in 2015 and Tru by Hilton. Offering a lower price, these hotels offered innovative services to tourists such as mobile check-in and more open spaces and common areas for guests to gather and socialize. Hoteliers have included more homely elements in their hotel designs taking note from the "live-like-a-local" and "feel-at-home" preference by users of shared accommodations. An example of this is the Hyatt Houses by Hyatt Group which are apartment style suites that have full kitchens and separate living areas.
Finally, the author concluded by implying that the main tool for gaining market share is the quality and consistency of the services provided. She also stated that loyalty programs are crucial too as a survey by TripAdvisor showed 42% of respondents said that they consider such programs when booking accommodation. Hence, it is proven that successful loyalty programs can be a motivator for tourists to visit again. And, in a recent study by PwC, it was identified that tourists are willing to pay a premium to stay in their preferred hotel brand.