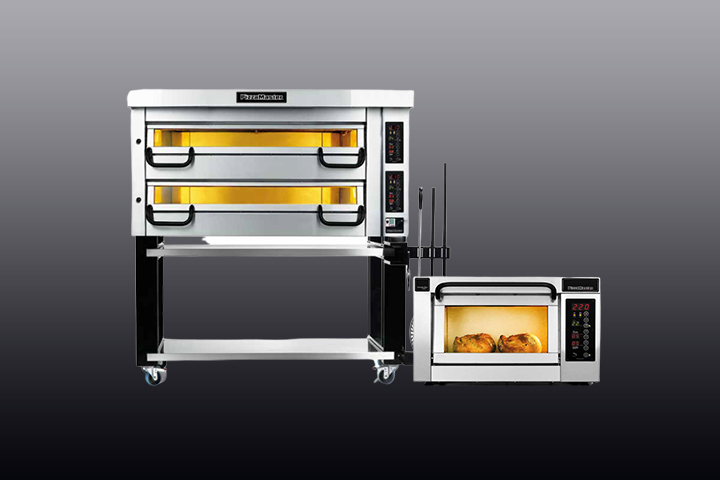 Astrabon appointed exclusive distributor for Bakepartner – Pizzamaster ovens
Astrabon Pvt Ltd has been appointed as the exclusive distributor for Bakepartner – Pizzamaster of Sweden in the Maldives. Pizzamaster is the largest deck oven collection range in the world with 80 different models expanding into more than a 1000 combinations.
This family-owned business specialises in developing and manufacturing ovens for pizza and bread baking. Renowned globally for the high quality and efficiency in the product and the baked result, Pizzamaster ovens have dominated their presence in over 145 countries since 1992.
Pizzamaster ovens are compatible for use in both commercial and home use at pizzerias, restaurants, hotels, cafés, supermarkets, bakeries, safari boats, yachts and any other food outlets. The company's success is credited to the skilled personnel and loyal customers who are a persistent drive to deliver the absolute best choice of ovens on a constant basis.
Passionate as is, the Pizzamaster technology applied to the ovens make them truly harmonious with the original Italian kitchen style, but with modern and efficient technology for everyday use. Pizzamaster products will be available in-store and online soon.
Astrabon is also the exclusive distributor of a number of other top European brands. Brands in Astrabon's product portfolio include Pujadas, Bartuff, Bartscher, Athena, BUNN, BETIS, Gural Porselen, deBUYER, Neumaerker, Durobor, OZTI, GIESSER, Pasabahce, JAY Cutlery, Robot Coupe, LAV Glassware, Santos, Zebra, VAROL Textile, etc. For more information, visit www.astrabon.net.