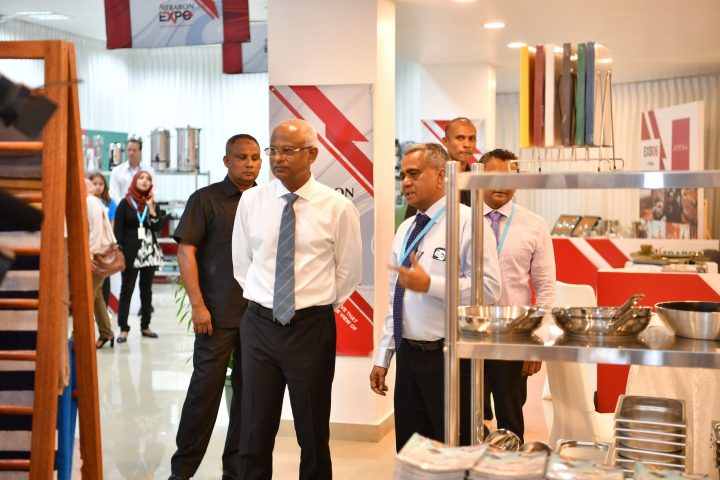 Astrabon Expo 2022 Concludes
Astrabon Maldives concluded its first expo on 9 June 2022. The Astrabon Expo 2022 showcased high-quality HORECA products from leading international brands at the Manhattan Business Hotel, Male' City.
Inaugurated by President Ibrahim Mohamed Solih on 7 June 2022, the expo offered a platform for thousands of hospitality professionals to reach key buyers. It invited resorts, hotels, restaurants, cafes, home bakers and more. The event not only provided them direct access to the suppliers but also allowed them to explore business and investment opportunities with the suppliers through Astrabon. Eight global suppliers were present from Astrabon's noteworthy portfolio.
Mr. Yoosuf Riffath, CEO of Astrabon, commented: "Majority of the HORECA industry currently imports their products from abroad. However, Astrabon has an excellent portfolio and reputation as an official distributor of international brands in the Maldives. This Expo hopes to create more awareness of these brand and product availabilities in the island nation."
In celebration of its first Expo, Astrabon also hosted a Raffle Draw at the event.
About Astrabon Maldives
Astrabon Maldives was established in 2002 by Yoosuf Riffath, CEO and Founder of Capital Group of Companies, to introduce, market and distribute top quality products from around the globe. The company provides total solutions, including design, installation and commission of kitchen systems, dishwashing systems and cold storage systems as well as dinnerware (tableware, flatware, glassware and chinaware), kitchen utensils, equipment, etc. Astrabon also specialises in linen solutions for housekeeping and spa. Furthermore, they also provide products for airports and retail businesses.