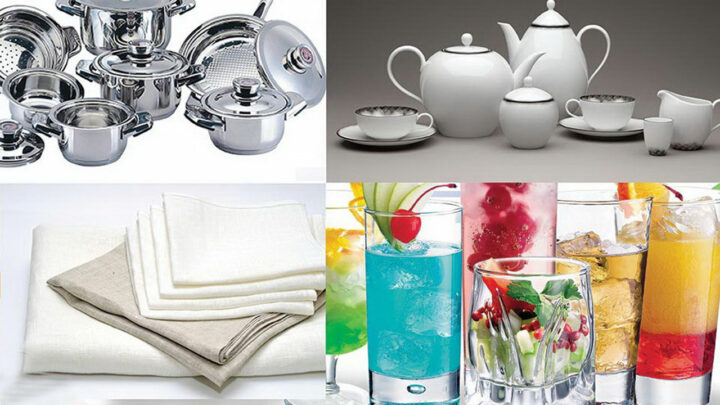 Astrabon: Quality and Convenience
Astrabon is a leading hotel and resort supplier that is well known for providing high quality kitchenware and F&B related products to the resorts throughout the Maldives.
Formed in 2000, Astrabon belongs to the Capital Group, a network of companies owned and managed by Capital Travel & Tours. "Earlier, resorts had their supplies brought in from Singapore, through Singaporean agents," says CEO of both Astrabon and Capital Travel & Tours, Yoosuf Riffath, while describing why he decided to form a company that provides supplies to the resorts in the Maldives. According to him, since the beginning of Capital Travel & Tours in 1990, he had the opportunity to visit various resorts within the country. And during these visits he had numerous conversations with general managers and others who were serving managerial posts at these resorts. "I wanted to do something that would make things easier for them, and that's when the idea of forming Astrabon came to me," explains Riffath.
In order to maintain product quality, Astrabon selects goods from some of the finest manufacturers in the world. "To pick our products, every year we visit around 15 hotel product exhibitions in Europe," Riffath explains. The company's product portfolio includes F&B related products such as glassware, tableware, flatware, pastry ware and kitchenware. Astrabon is also the exclusive distributor of a number of top European brands. Brands in Astrabon's product portfolio include Pujadas and Arcos from Spain, Bron Coucke and MATFER from France, Durobor from Belgium, Tango from Australia, Felix Solingen, GIesser Messer, GCS, and Neumarker from Germany, Itagli from Italy and Athena from the UK.  However, the company's supplies does not end with just the F&B products. Astrabon also provides room appliances, and products related to housekeeping.
"These products are very durable and last for sometimes as long as 10 years without being damaged," says Riffath while elaborating on the superiority of the products supplied by Astrabon. "Our customers usually replace the products they buy from us due to them being old, not because of them being damaged," he explains. All Astrabon products are ISO certified and comes with NFS certification. This means all products comply with international health and hygiene standards.
Astrabon's showroom is located at Orchid Magu, in the heart of Male'. And now, Astrabon has made it possible for customers to buy the company's products online. "Currently, we cater to around 95% of the resorts in the Maldives. Almost all luxury 5 star resorts have our products. However, we've been relatively unknown to the general public. Now, we've made an online platform so that the public can also buy things from us easily without even having to visit our showroom," says Riffath. Through the website www.astrabon.net, customers can view and purchase products by using their credit cards. Once the purchase is made, Astrabon's friendly and helpful staffs would make arrangements for a convenient and hassle free delivery.
According to Riffath, Astrabon's future plans are also related to this online platform. "Our target is to make Astrabon one of the strongest online shops in the country," says Riffath. "Additionally, we want to maintain Astrabon as one of the top suppliers in the country; one that delivers trusted, high quality products," he says.