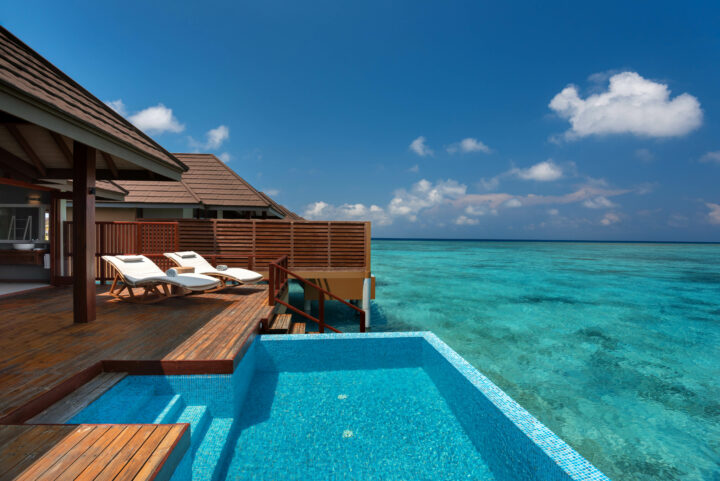 Atmosphere Hotels & Resorts announces Maldives and Sri Lanka expansion
Atmosphere Hotels & Resorts has announced expansion plans with four more properties across the Maldives and Sri Lanka. Since inception in 2013, the Indian Ocean-based hospitality brand has seen rapid expansion within different market segments, and currently operates four properties in the Maldives. It is set to unveil its fifth property, VARU by Atmosphere, in October 2019.
The four new properties in the pipeline are set to open in 2020 and 2021. In the Maldives, OBLU X in Malé Atoll will be the largest of all Atmosphere properties, with 350 villas and suites. This three-star property will have a contemporary approach and positioning, bringing Atmosphere's high levels of service and experiences to the three-star segment like never before.
A second four-star OBLU property with 220 villas and suites will open in the hugely popular Baa Atoll, incorporating contrasting elements of nature and a cast-away theme. Both properties are scheduled to open in 2020.
"Our rapid expansion plans are a true indication of Atmosphere Hotels & Resorts' world-class offering and services. We're proud to be able to welcome even more visitors to the Atmosphere Hotels & Resorts brand now that we are launching four more properties across both the Maldives and Sri Lanka. It has always been our mission to create unique, authentic, and beyond imaginary experiences for our guests," said Venkata Giri, COO at Atmosphere Hotels & Resorts.
Meanwhile, the brand will be expanding into the south coast of Sri Lanka with OZEN by Atmosphere and another OBLU Select with 118 rooms and suites. Both properties will be in the town of Tangalle and are set to open in 2021.
"Our core philosophy, 'The Joy of Giving', which is all about a holistic guest-centric experience, offers those who choose Atmosphere Hotels & Resorts an all-encompassing, hassle-free holiday. We're excited to extend this brand ethos to our new Maldivian properties from 2020, and our new Sri Lankan properties from 2021," added Giri.
The Atmosphere Hotels & Resorts' portfolio in the Maldives currently includes OBLU at Helengeli (four-star segment), Atmosphere Kanifushi (entry-level five-star segment), OZEN by Atmosphere at Maadhoo (luxury all-inclusive segment), OBLU SELECT at Sangeli (premium all-inclusive segment), and the soon to be open VARU by Atmosphere.
For more information, visit www.atmospherehotelsandresorts.com.