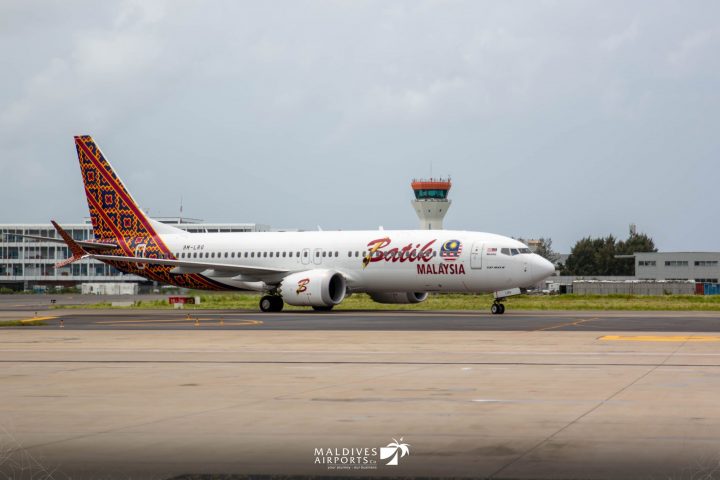 Batik Air launches direct Malaysia-Maldives flights
Batik Air, formerly known as MalindoAir, on Friday launched direct flights from Kuala Lumpur, Malaysia to the Maldives.
The airline's inaugural flight with 121 passengers received a warm welcome with a water salute at a special ceremony at Velana International Airport.
Operating three weekly flights between Sri Lanka, Malaysia and the Maldives , Batik Air utilises Boeing 737 aircraft with a seating capacity of 180 passengers for its Maldives operations.
With its extensive network of 50 destinations, including Malaysia, Thailand, and Australia, Batik Air's entry into the Maldives market is expected to contribute to the country's growing tourism industry.
The addition of Batik Air's direct flights, alongside other airlines like Flyness from Saudi Arabia and the upcoming Virgin Atlantic flights from the UK to Velana International Airport, offers travellers from various parts of the world more convenient options to explore the beauty and hospitality of the Maldives.
As more airlines choose to operate flights to the Maldives, the country's tourism industry is set to experience a significant boost, attracting a larger number of visitors and further establishing the Maldives as a premier destination for international travellers.