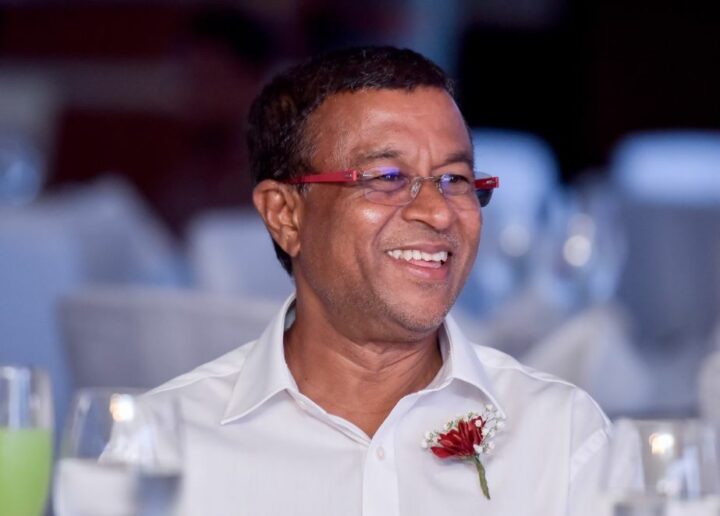 Supplier Spotlight: Adnan Moosa, Managing Director of ILAA Maldives
We sat down with Adnan Moosa, Managing Director of ILAA Maldives to get an insight into the history of the company.
Hotelier Maldives: Can you reflect back on the beginning of the company? What inspired you to create this business and what were the initial challenges?
Adnan Moosa: After finishing school, I went abroad for university education in the field of mechanical engineering. But before I left I was introduced into the job market when the airport hired school leavers as part-time staff and as interns and I was selected amongst the crowd. This was a very important step which led me to study and specialize in the field of engineering as I got a lot of training from the airport and was exposed to the field. My time at the airport really influenced my decisions on what to study and what to do once I got back.
After my return, I joined the airport again as I had a binding contract to serve the government. I was in charge of the maintenance of all the vehicles and equipment at the airport and got a lot of experience working with heavy and complex machinery.
The desire to have my own business was there all the time. When my binding contract with the government was over I resigned from the airport to pursue the dream of having my own business.
I started my own company along with my wife and worked from home. My wife who was a school teacher supported me at all times. As the company grew I hired staff and rented a small office.
We started our business by supplying incinerators and other waste handling equipment to the resorts. We formed strong ties with a Norwegian incinerator manufacturer to sell their incinerators and provide after-sales support.
One of the biggest challenges that I face is getting the manpower to run the business. Developing professionally trained staff proved really difficult. We have sent numerous staff overseas for training and conducted in-house training as well.
HM: What are your company values and how does it help your business grow?
AM: We always strived to bring quality products into the market. We were not only selling products but added value to them locally and always offered after-sales support. In the Maldives, it has always been challenging to get technical expertise. Investing in trained and skilled technical staff was an asset to the company which also brought recognition to the company and lead to growth.
Our Values
Integrity – Honor the highest standards
Reliability – Committed to what we do and deliver what we promise
Innovation – New method, idea, product
Sustainability – Maintain an ecological balance
Respect – In and out
Teamwork – Diversified team for a common goal.
HM: How do you keep up with the competition and how do you win the trust of your customers?
AM: It has always been necessary to bring new products and services to an ever-changing market. Understanding the market and customer requirements, working closely with them and providing the required support is the only way we got to build relationships and gain the trust.
We have always worked to build a professional company. This required a lot of work to have the right policies and to build the internal structures. The reward is to have a strong and a stable company to face a challenging and competitive business environment
HM: What are your visions for the future of the company?
AM: We have the right mix of products and services for the market and having a stable company of over twenty-five years; it is our focus to grow the company to the next level at a much faster pace. This obviously requires bringing in new talent and doing things differently.
HM: What are some of your products that are especially suitable for the hospitality industry?
AM: We have the expertise in supplying products for waste handling including incinerators, glass crushers, compacting equipment and waste water treatment plants. We do provide complete power houses including installation. This includes generators and control panels. We provide marine engines and marine generators, a full range of lubricants including engine and hydraulic oils, grease and coolants, heavy machinery including cranes, concrete equipment and excavators. We also provide buggy and battery and tyres for the buggy.
HM: How did your 25 years in business improve your understanding of the industry needs?
AM: Every day has been a new experience. Any product you sell into the market has to be followed by dedicated after sales support including spare parts and trained technicians. We also always looked to the local and international market to learn from others. We always believed there is room for improvement and faced challenges with courage and determination. We always believed that there will be ups and downs in life but it should not stop us from achieving our goals
HM: How is the reliability of your products?
AM: For power, lubricants, heavy machinery and other products, we are representing world-renowned brands with proven reputation. Further, for all the products we sell we do provide warranty and after-sales support. Moreover, we are working directly with the manufacturers of the equipment to continuously upgrade the equipment
HM: Where can one buy your products?
AM: ILAA Maldives is located on a 27000 sq ft land in Hulhumale in the industrial zone. The head office, showroom, warehouse and engineering facility comprise four well-designed buildings. Our address is Lot No 10637, Zone M2-24/ Onugas Magu, Hulhumale 23000/ info@ilaamaldives.com
HM: What after-sales services do you provide?
AM: We are an engineering company and our product line covers power generation and distribution, marine engines and generators, waste handling equipment, lubricants and heavy machinery. Our after sales service include installation/commissioning, repair, troubleshooting and servicing of generators and engines including mechanical and electrical