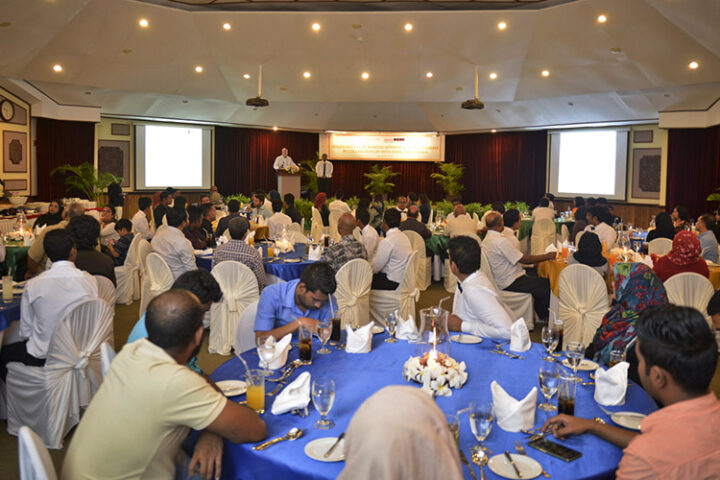 Bandos Maldives inaugurates apprenticeship programme, in association with two Swiss hospitality schools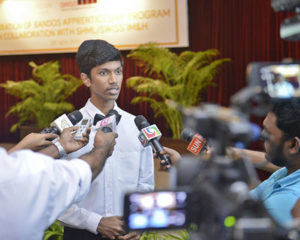 Bandos Maldives held a ceremony to inaugurate its apprenticeship programme on Thursday. The programme is being conducted in partnership with two Swiss schools; The Swiss School of Hospitality and Management (SHML) and the Swiss Institute of Management and Hospitality (IM&H).
Speaking at the ceremony Hassan Saeed, director of Learning and Development at Bandos Maldives, noted that a lot of people put a lot of work into making this apprenticeship program a reality. He added that the industry does not get enough contributions from Maldivians and that there is no sustainable future for a brand that is not equitable for all its stakeholders. "If we can't market the industry to Maldivians, there is no future ," he said.
Resident Manager Ismail Rasheed welcomed everyone gathered for the ceremony. He thanked the chief guest, the Minister of Education Dr. Aishath Shiham, for accepting the invitation. He also expressed gratitude towards the two Swiss Schools for partnering with the resort and congratulated the students who had been selected for the apprenticeship programme. "The programme's success depends on students successfully completing the programme and joining the hospitality industry," he said. He noted that Bandos had the highest number of local staff, and thanked Bandos' owner Waheed Deen for his key contribution in making the apprenticeship programme a reality.
Peter Eberhardt, CEO of the two Swiss schools, introduced the institutions. "Students will be getting a very broad education at these institutes," he said. In both schools, the medium of instruction is English, and they have a far-reaching network that includes famous hotel brands and offer innovative learning methods. "Hospitality is the fastest growing industry in the world," he said. "It's a business that involves interacting with people, and to succeed you must keep an open mind."
The chief guest then awarded the scholarships to the apprentices.
She then addressed those gathered. She was grateful to Bandos for taking an interest in developing youth, and "paving numerous pathways to empower them so that they can become active, productive citizens." She expressed the commitment of the government to the enhancement of skills, particularly that of the youth.
A total of 23 youths were chosen for the apprenticeship programme, three of which were girls. They were selected from various atolls of the country. The programme will run for a year and students will have their theory and practical classes at the resort. Upon successful completion of their apprenticeship they will be awarded a Swiss School of Hospitality and Management certificate, which is internationally recognised.