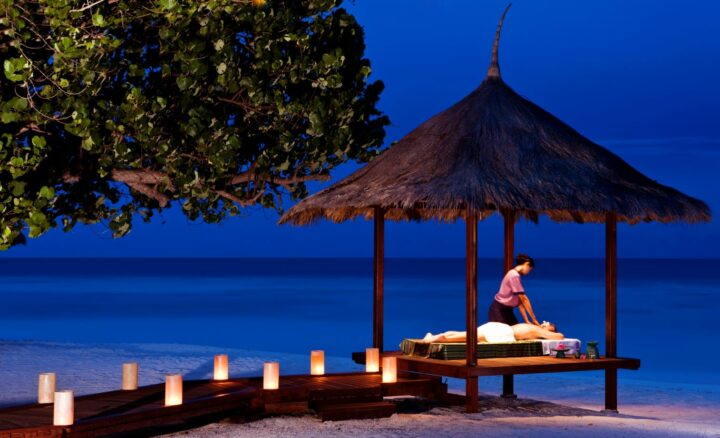 Banyan Tree Spa: A Sanctuary for the Senses
The introduction of oriental spas and combining the spa element with the hospitality industry was one of the most successful combinations of two industries complementing each other. Wellness trends are thriving around the world and today we see the success of spas especially within the hospitality industry in the Maldives.
Banyan Tree Spa was first launched in 1994 at Phuket, Thailand. With the opening of their first tropical garden concept spa and authentic Asian therapies with a holistic focus on spiritual, mental and physical harmony, they have made their mark as proud pioneers of oriental spas in Asia. The focus was placed on ancient traditional health and beauty practises time-honoured.
Just like the tropical and sacred tree from which their name derived, Banyan Tree Spa offers guests a Sanctuary for the Senses—a place for physical, mental and spiritual rejuvenation.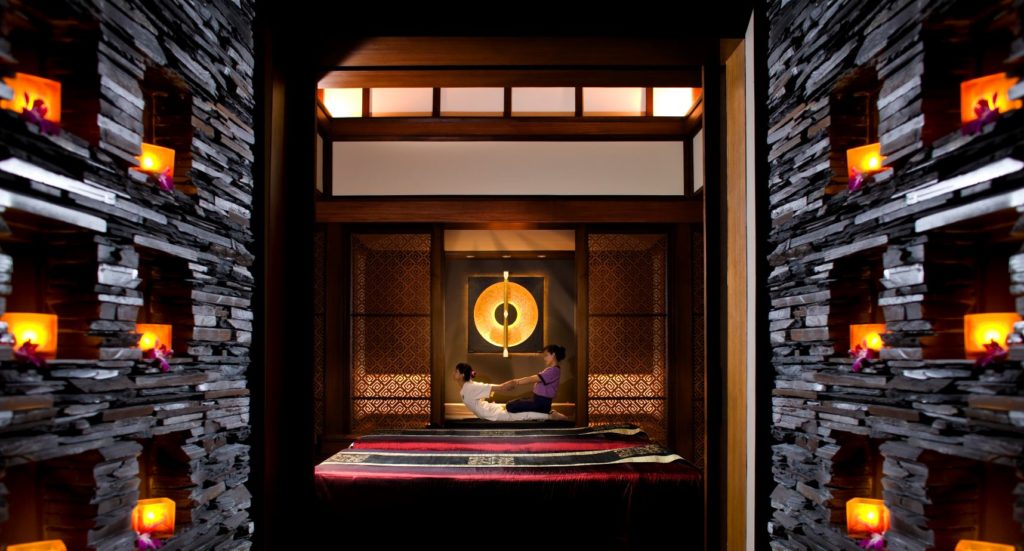 Following their extraordinary success in Thailand, Banyan Tree Spa launched its spa at Banyan Tree Vabbinfaru in April 1995 making them pioneers to introduce Tropical Spa concepts into the hospitality industry of Maldives. Banyan Tree Vabbinfaru is an exclusive coral island in the Maldives located just 20 minutes away from Velana International Airport.
The award-winning Banyan Tree Spa takes pride to complement the nature of its location by incorporating the use of indigenous traditional elements. Their architectural designs are inspired by local culture and heritage with an overall Asian influence on their service concepts. The signature lush tropical garden spas are specifically crafted for guests to feel the splendour and serenity of nature and to awaken all their senses.
The Spa has 5 spacious open treatment pavilions set within the expansive compounds. With interior decors that embrace nature and soothing aroma of various essential oils, guests are invited to step into a Sanctuary for the Senses and be transported on a self-healing journey. All pavilions come with couples massage beds, ideal for a romantic getaway for couples. Those seeking a full top to toe pampering session can also luxuriate in a pavilion fully equipped with a jet pool bath and steam room.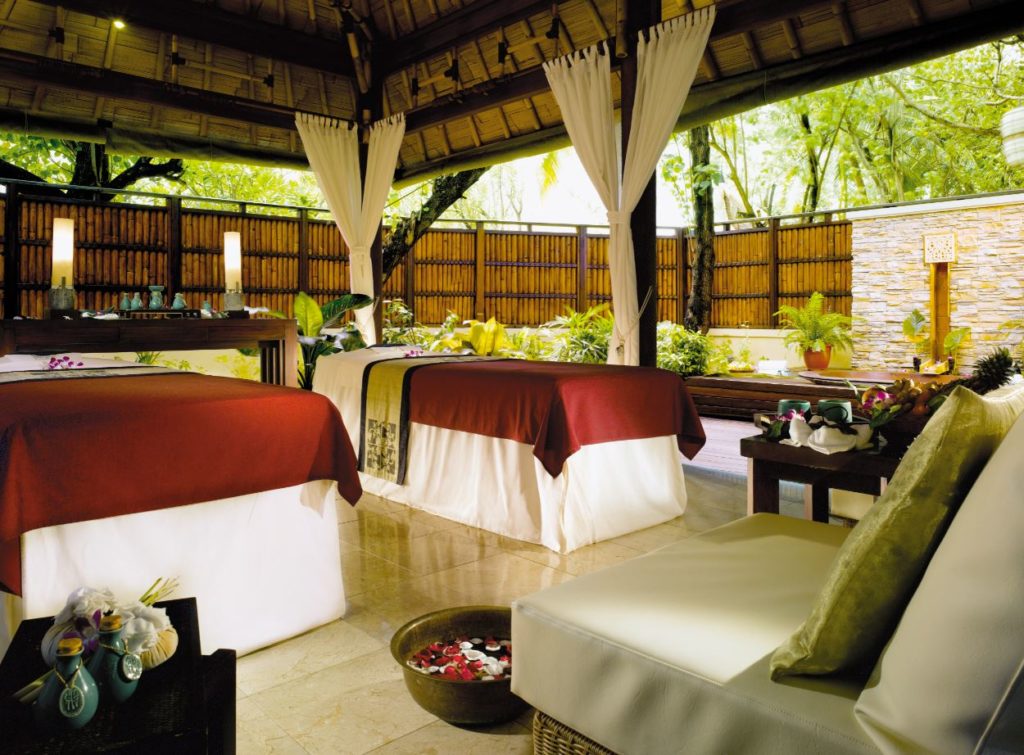 Spa visitors are offered an impressive choice of curated massages inspired by time-honoured traditions of Asian Spa wisdom. The origins of the treatments date back to centuries-old wellness and beauty techniques and secret recipes passed down from generation to generation.
Banyan Signatures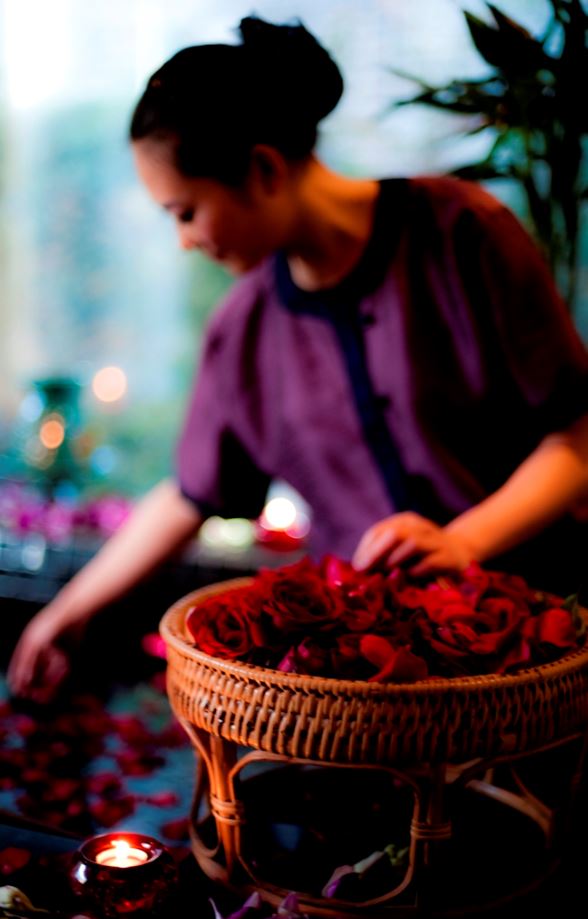 The highly recommended signature spa treatments is Royal Banyan, a well-loved treatment infused with the best of Eastern and Western massage techniques to improve blood circulation and ease muscle aches, featuring a warm herbal pouch dipped in sesame oil. This 150 minutes Royal Banyan experience includes Coriander Cucumber Cleanser, Royal Banyan Herbal Pouch Massage, Jade face massage and a therapeutic herbal bath.
Another crowd favourite created exclusively for Banyan Tree Spa Vabbinfaru—Island Sensation is designed to complement the perfect beach vacation. An awakening deep tissue massage performed by strong and firm rhythmic strokes to relieve muscle tension, with the inclusion of body conditioner, restore vitamins and hydrate sun-kissed skin, just the perfect treatment to protect your skin against the sun and get you energized for the rest of the tropical holiday.
Tropical Rainsmist, considered as Banyan Tree Spa's innovation, is one of the most unique spa treatments in the Maldives. A completely different massage experience consisting of soothing steam and rain shower, the massage takes place in a special glass-covered room among the open pavilions known as the "Rainmist" room. Guests can lie down on their massage beds underneath the precisely placed rain-shower heads for a personal hydro and thermo "balancing" back massage. The rhythmic water flow lulls the senses to unwind in the sensory pleasures of trickling water flowing on your skin along with an invigorating body scrub purifies before the skin is boosted with extra moisture. A unique spa experience which brings you to a state of blissful tranquillity.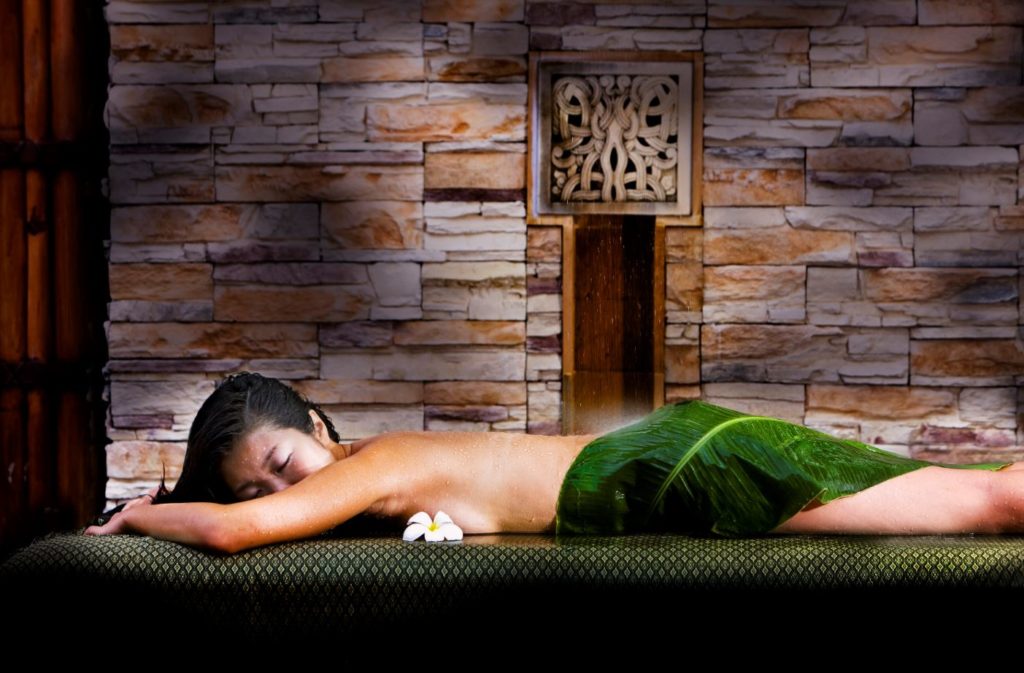 Banyan Tree Spa Academy
At each of the Banyan Tree Spa, the secret behind their unforgettable spa experience is the comprehensive training program for their therapists. Banyan Tree Spa Academy was launched in 2001 with the vision of grooming and empowering the talents for the evolving luxury spa industry. The Spa Academy ensures Banyan Tree Spa visitors get the highest quality of consistent treatments as promised by the Banyan Tree Brand.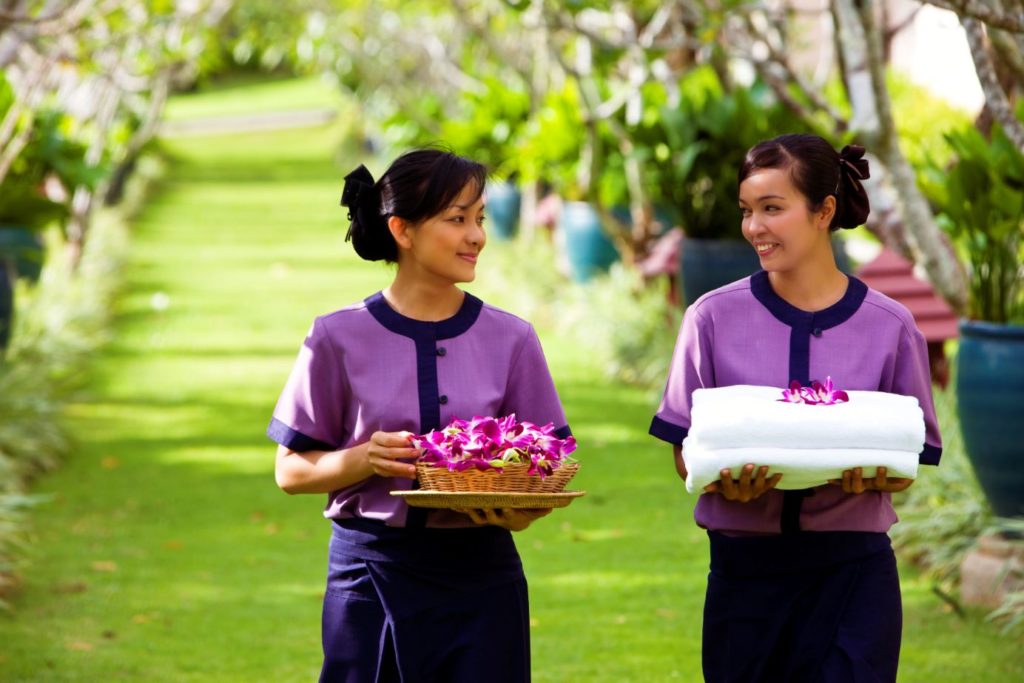 The Spa Academy is renowned for its comprehensive in-house training and development programs for its spa therapists as well as the development of its unique signature techniques and treatment recipes. All Banyan Tree Spa therapists undergo at least 650 hours of formal training, learning the art of touch based on a curriculum specially designed for the Banyan Tree Spa brand. Therapists have to complete and pass these training before they could officially provide any spa service at a Banyan Tree Spa.
In 2001 the Banyan Tree Spa Academy Phuket was set-up with the accreditation of Thailand's Ministry of Education and Ministry of Public Health and in 2003, a second Academy was established in Bintan, Indonesia.
Banyan Tree Gallery
Guests have the opportunity of recreating their memorable spa experiences at home with the exclusive Banyan Tree Spa amenities like aromatic essential oils, sensual massage oils, oil burners and incense holders. They could also offer themselves a take-home spa experience with their selection of hair and body care collections inspired by Banyan Tree Spa treatments.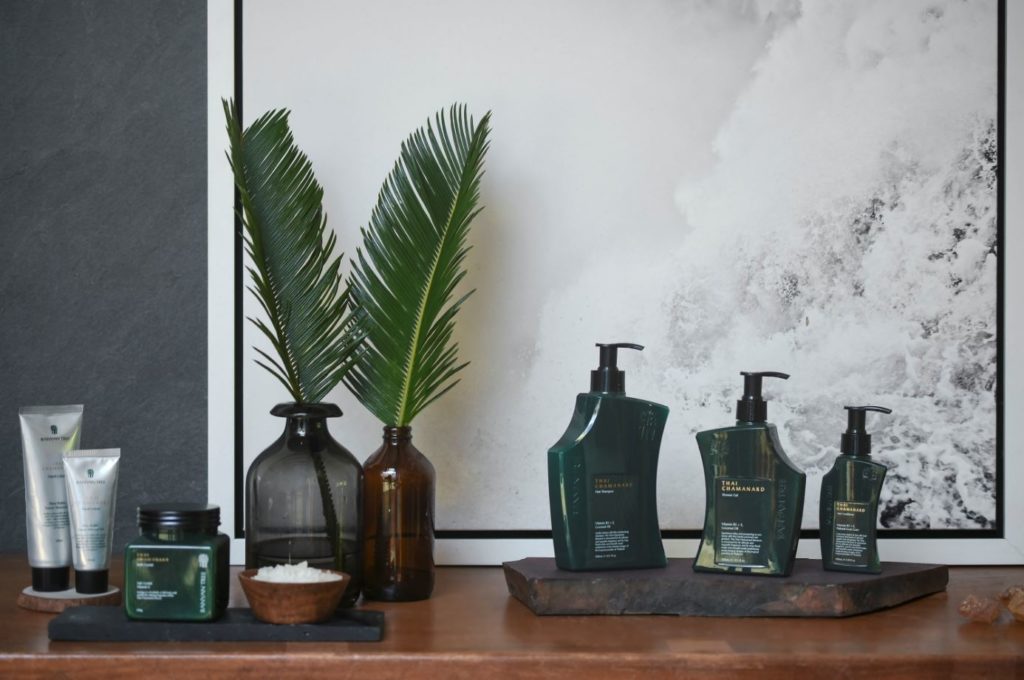 Banyan Tree believes the most important part of our everyday well-being is the ingredients we use on our skin. Their amenities line of shower gels, shampoos, conditioners, lotions and massage oils are created by their team exploring different parts of the world to find the best of indigenous flowers, herbs and spices and researching their benefits to create a formula which is both environmentally sustainable and healthy for humans.