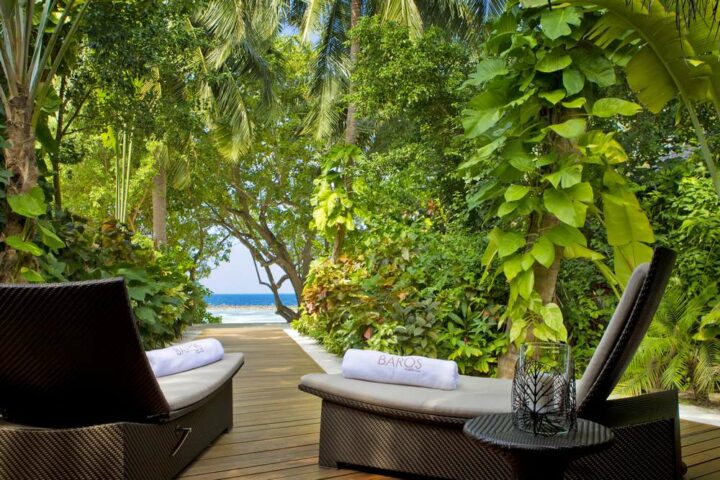 Baros for Babymooners
Baros Maldives resort is inviting expecting couples to relax and enjoy its luxury offerings curated especially for 'babymooners'.
"As well as being an intimate retreat for honeymooners wanting privacy, it is also the perfect place for vacationing babymooners," the resorts said in a press statement.
Baros Maldives' garden spa offers pregnancy specific treatments and a de-stressing massage for Dad-to-be. The island also offers pre-natal yoga in its air conditioned Yoga Pavillion surrounded by lush greenery.
"Experts believe that fanning the flames of love with a relaxing babymoon has real long-term benefits, because transitioning to parenthood can be stressful. Dedicating a vacation to reconnecting can only help you be a better couple together."
All villas, whether beachside or over-water, offer complete privacy, allowing expecting couples to share quiet moments and enjoy the breathtaking views.
Guests also have the choice of dining in the seclusion of their villas, or to sample the culinary delights at the island's three epicurean restaurants.
"Whatever Mum-to-be craves, from strawberries and cream to lobster, our chefs will provide it, as well as meals specially prepared for the expectant mother."
Baros Maldives, acclaimed as the World's Most Romantic Resort by world Travel Awards in 2015, is located 25 -minutes away from the Ibrahim Nasir International Airport. The island offers 74 beach and over-water villas, and one exclusive Baros Residence, each with private access to the lagoon.