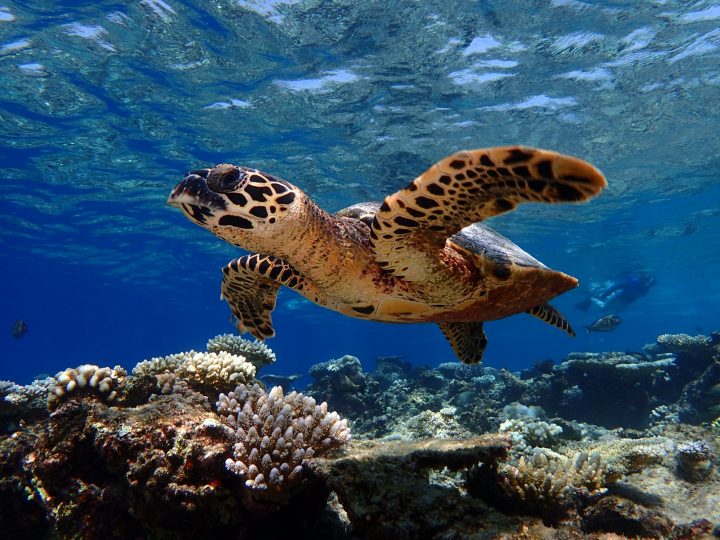 Baros Maldives Launches Online Sustainability Information Hub
Baros Maldives recently launched a new online section to supplement the resort's sustainable tourism program. The online section aims to raise awareness about the fragile marine environment. The Divers Baros Maldives team, known as the "Baros Underwater Ambassadors," are sharing their favourite underwater stories, the island resort's sustainability initiatives and other valuable insights through the newly launched information hub.
The Baros Underwater Ambassadors are passionate about educating guests on good water practices and spreading knowledge on sustainable tourism. The dedicated section features entertaining short stories that provide valuable knowledge in an educational and playful way about marine flora and fauna. The short stories generate awareness about the etiquettes of  snorkelling and diving, and provide readers with insights on parallels with current sustainability movements such as circular economy efforts. Guests can read these stories and experiences on the Baros website under each Baros Underwater Ambassador's profile.
At Baros, guests can explore these topics further with the Underwater  Ambassadors through a range of marine activities, from coral cube planting to guided tours of snorkelling and diving in the Baros house reef. Other sustainability initiatives at the resort include replacing plastic straws with paper straws, banning plastic bags, and using glass water and refreshment bottles. Baros is committed to sustainability while improving its services one step at a time.