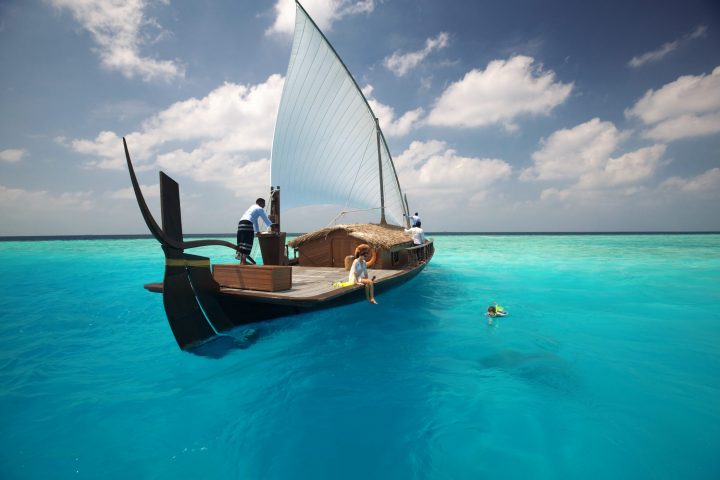 Baros Maldives Redefines Sailing With 'Nooma'
Celebrating the seventh win of the title "World's Most Romantic Resort 2022" at the World Travel Awards, Baros Maldives has crafted a unique experience. With the launch of the 'Nooma', the island resort offers a traditional way of sailing experience for the guests.
The Nooma experience focuses on a Maldivian, Sri Lankan, or an Indian journey including a spa treatment and destination dining experiences of the selected country. Elegantly crafted after the traditional Maldivian sailing boat, the vessel features a curved prow, a vast single sail, a thatched roof, and a sarong-clad crew of four. The nineteen-meter-long vessel comes with a secluded sun deck for two, a private saloon lounge featuring an air-conditioned double bedroom, toilet and shower, as well as a personal butler on board.
The Nooma's Maldivian treatment offers a coconut scrub based on all-natural ingredients such as finest sand from Baros, coconut oil and coconut milk. While the Sri Lankan treatment comes with a nourishing body wrap and a monoi oil massage focusing on any areas of tension. The Indian treatment of Abhyanga and Shirodhara starts with Abhyanga, a rhythmic massage using herbal oils to circulate blood, lymph and parana (energy). After that, Shirodhara comes with a steady stream of oil poured over the forehead to improve clarify of mind.
After the treatments onboard, the vessel will be anchored on the Baros lagoon where guests can dine and enjoy a menu from their chosen of country. Each meal is prepared with fresh local ingredients, created by a private chef.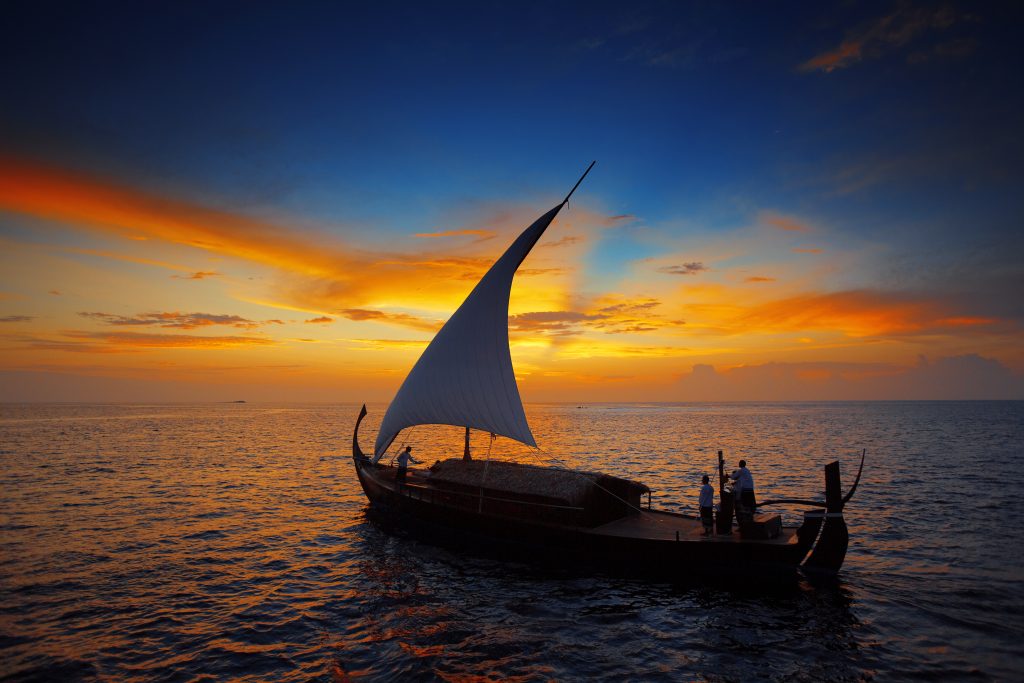 "This new Nooma experience is the ultimate romantic adventure, where we invite our guests to escape to their destination of choice and spend a whole evening enjoying bespoke drinks, a tailored wellness treatment and local food among the unparalleled views. This is a must-have experience during full moon nights, where guests get to witness a natural phenomenon occurring just once a month," said Ibrahim Shijah, General Manager of Baros.