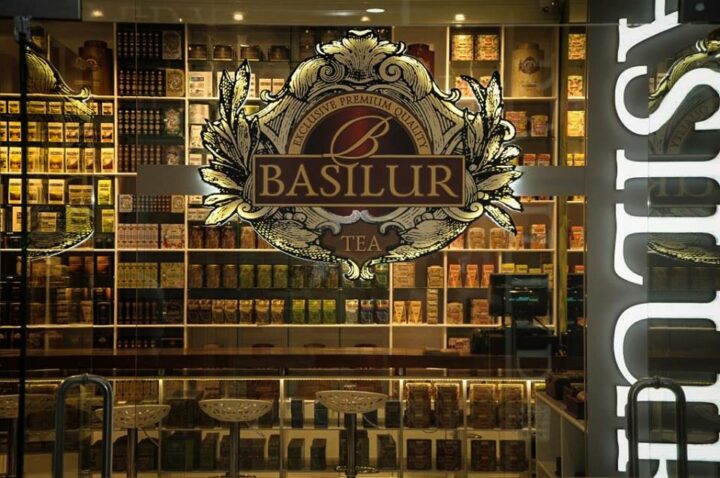 Basilur Tea: Forever changing the bond between tea and tourism
Basilur tea is an award-winning brand which has reinvented the 5000 year old tea gifting culture by creating eclectic tea blends and innovative packaging. Based in Sri Lanka, a land historically renowned for its prized tea leaves, Basilur obtains the choicest tea leaves from the very source of its growth.
Bringing Basilur tea to the tea lovers in the Maldives is COSMERC. The company has been in business since 2010 under the name of Felicitas Trading and was rebranded as COSMERC this year following the company's success since its inception.
Although Basilur is a relatively young tea brand that has been in the market for just over eight years, the brand is responsible for bringing a relatively large change to the combination of tea and hospitality. In the traditional hotel and resort scenario, tea and coffee are among the room amenities that are offered to the guests for free. The free tea, although it ensures guest satisfaction, is usually an additional cost for the hotel and resort operators and also one that does not generate revenue.
Basilur changed this by creating customized and unique room boxes and by presenting tea in gift oriented packaging. Basilur's innovative move proved to be one that opened up a new revenue stream for hotels and resorts as guests after sampling the tea provided to them for free in their rooms were encouraged to buy them from the hotels and resorts as souvenirs and gifts. Basilur's pioneering change began in the Maldives. However, the model has now spread to tea companies all over the world, making Basilur an industry trend setter.
Basilur as a tea company keeps its competitive edge by being the only tea provider that produces luxury teas in an arena brimming with premium teas. While its commonplace for low grade tea to be branded and marketed as premium high quality tea, Basilur also distinguishes itself from the rest of the market by providing an authentic high quality tea experience to its customers.
The Basilur tea collection is positioned in direct contrast to the generic, standard packaging and marketing efforts of its competitors and Basilur is able to create tea packages in custom shapes by using special materials and printing methods.
Basilur currently distributes tea to 67 countries around the world. Being established by a dedicated team with several decades of experience in this field, the tea manufacturer's goal has always been to cater to a niche tea market, by offering the finest tea right from the source that is also packaged and presented in a manner that would uplift tea drinking to a novel experience.
All Basilur products are produced and packed in Sri Lanka at the Basilur tea packing plant by using state of the art machinery to make sure their freshness, quality and hygienic conditions are protected. Additionally, all Basilur facilities are ISO and HACCP certified to make sure that the entire process is under strict quality controls.
Basilur with its fine teas and gerbil infusions is dedicated to enriching the lifestyles of their consumers. The tea manufacturer accomplishes this task by providing teas that go way beyond a traditional cup and by supplying teas and infusions that are truly brimming with character.