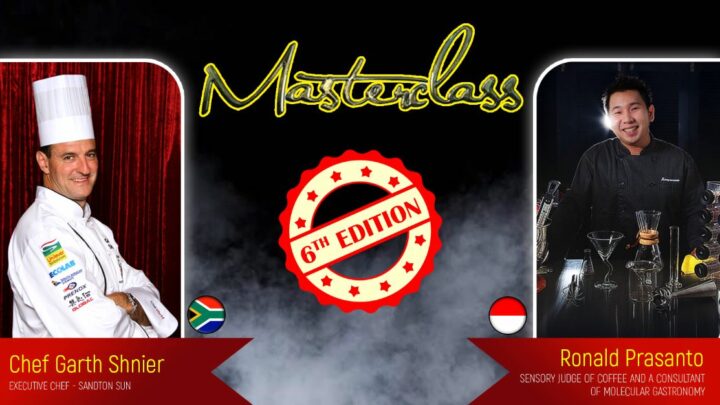 BBM, MECS to host Masterclass and Barista Workshop in preparation for Hotel Asia 2018
In preparation for Hotel Asia 2018, Bestbuy Maldives Pvt Ltd (BBM), in partnership with Maldives Exhibition and Conference Services (MECS), is set to host a Masterclass and Barista Workshop on April 19. The sixth of its series, the masterclass will be conducted by Chef Garth Shnier, Complex Executive Chef of Sun International, and Chef Ronald Prasanto, Executive Chef of Arrack & Spice.
Throughout his career, Chef Garth Shnier has been involved in training chefs and uplifting standards in the industry aligning South Africa to global culinary standards, both in the workplace with his staff and in training the members of South Africa's National Culinary Team. Chef Shnier will take the participants through the process of preparing for an international competition, from psychologically preparing oneself to how to plate your dish.
Chef Ronald Prasanto's work has been acknowledged by many, including Ferran Adria, the legendary molecular gastronomist. Chef Ronald would share his experience on Molecular Gastronomy at the masterclass, which is still a new trend across Asia and one of the fastest growing culinary experiences which will continue for the next decade.
MECS and Bestbuy Maldives – the Main Sponsor of Hotel Asia 2018 and leading resort supplier in the Maldives – both believe in infusing knowledge to the Hospitality Industry, especially in F&B sector. Both join hands time-to-time in conducting such training programmes on diversified sectors for the hospitality industry in the Maldives.
Project Director & Chief Judge for the Hotel Asia International Culinary Challenge, Chef Alan Palmer echoed that: "holding these special classes are necessary." He also expressed his desire to hold such cooking classes quite regularly for Maldives' chefs, to dispense useful information and cooking techniques and trends.
"We at BBM truly believe that with the right training and knowledge, the chefs local to the Maldives could reach the highest pinnacle of the Global Culinary Industry," says Mohamed Mazloom, Director/CEO of BBM.
"Hence, we have introduced Masterclass, where we bring world-class chefs to educate and introduce the intricate innovations of the culinary world to the Maldivian Chefs. This is the 6th year of Masterclass and each year we see more and more talented chefs participating to learn and achieve the best in their respected fields."
The masterclass will also see the official announcement of the Hotel Asia International Culinary Challenge 2018, which will feature 23 individual and team competitions. The exhibition is set to be held from September 9-12.