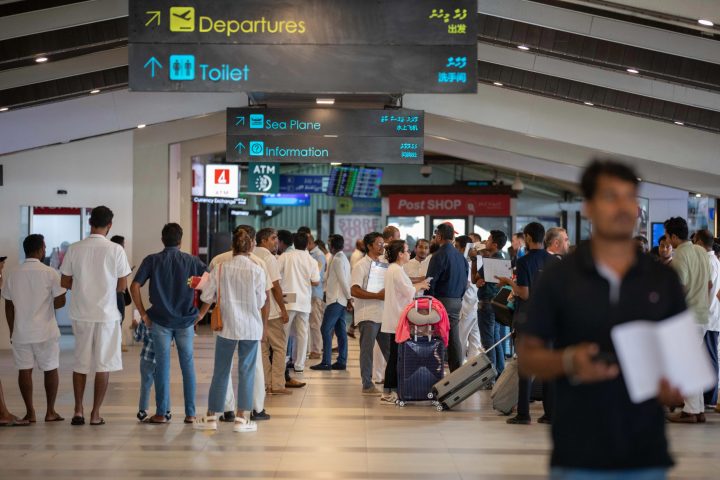 Beat Eid holiday rush at VIA; arrive 3 hours before departure
The Maldives Airports Company Limited (MALC) has issued an important advisory for travellers during the upcoming holiday season. To ensure a hassle-free journey and avoid potential delays, MALC recommends that passengers arrive at the main Velana International Airport (VIA) three hours before their departure time.
With the start of a nine-day holiday period from Friday until July 1, travellers are taking advantage of the extended break, prompted by the end of the academic year on Thursday and the upcoming Eid al-Adha celebration on June 28. People are flocking from the capital city to various islands across the country and even venturing abroad.
In a tweet, MACL emphasised the importance of early arrival during this busy time, stating, "During the holiday season, we urge all travellers to arrive at Velana Airport 3 hours before departure to avoid long lines and possible delays. Also, for seamless operation, we recommend that all travellers complete the IMUGA form prior to check-in. Wish you a joyful holiday season."
MACL estimates an average of 2,500 passengers departing from VIA to domestic destinations daily throughout the Eid holidays. The demand for domestic travel is so high that on Thursday alone, more than 50 scheduled domestic flights were operated by various domestic airlines.
In the Maldives, domestic flights are operated by the national carrier, Maldivian, as well as private airlines such as Manta Air and Villa Air.