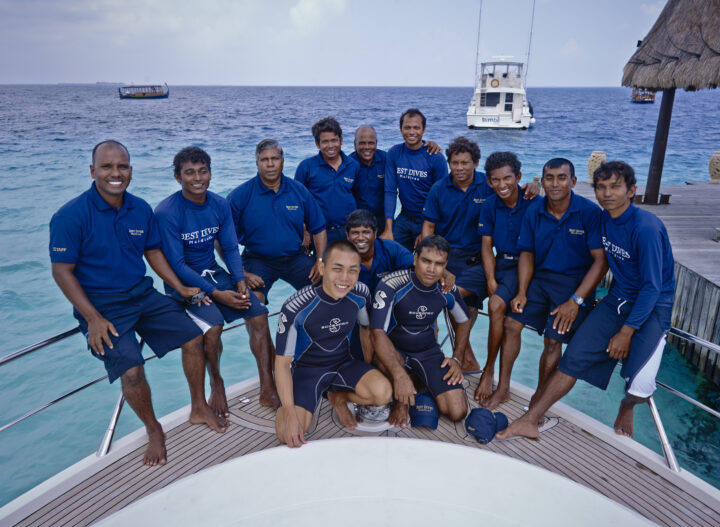 Best Dives Maldives
Best Dives Pvt. Ltd. was founded in 2003. However, the name of this dive and watersports operator was initially Bolifushi Dive Centre and was located at Bolifushi Island Resort in South Male' Atoll.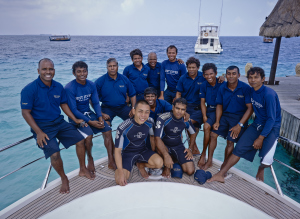 The company changed its name to Best Dives in 2008 and according to Eric van Melis, General Manager of Best Dives, "At first we were only providing services related to diving, and later, after changing our name to Best Dives, we extended our services to include other water sports, excursions and charter cruises".
Best Dives currently provides PADI diving courses and excursions, VDWS water sports courses, motorized and non-motorized water sports activities, full day trips, big game fishing,  and luxury yacht charters. The excursions provided by Best Dives include snorkeling excursions, local island excursions, sunset cruises and traditional Maldivian fishing excursions. The company also provides guest transfer services from airport to resort and vice versa.
Trained professionals provide these services to tourists and according to van Melis "We regularly provide opportunities for our staff to get trained since our goal is not only to be the best but also to be excellent". Currently Best Dives employs 130 staff including boat crew, and 90% of the company's staff are Maldivian.
Best Dives is an active member of DAN Europe, an international non-profit medical and research organization dedicated to the safety and health of scuba divers, PADI EMEA, and international water sports organization VDWS. In 2012, Best Dives received an award from PADI for Outstanding Achievement in Diver Training.
Currently Best Dives operates dive and water sports centres at six luxury resorts in the Maldives. This includes Jumeirah Vittaveli Resort & Spa, Jumeirah Dhevanafushi Resort & Spa, Viceroy Maldives, Centara Grand Resort & Spa, Centara Rasfushi Resort & Spa, and Madoogali Maldives. "Our focus is always on improving our service and being innovative, and our aim is always to be the best in our field", says van Melis.