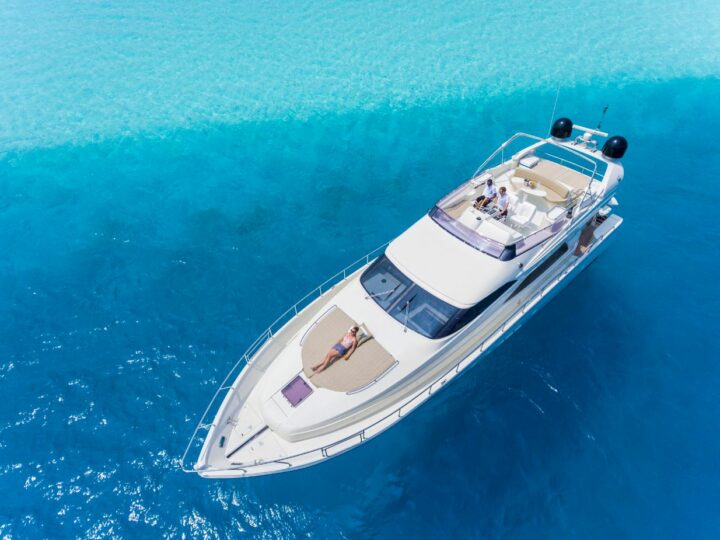 Best Yachts Maldives Pvt Ltd; Transfer Partner, GM Forum 2020
Hotelier Maldives is excited to announce that Best Yachts Maldives Pvt Ltd will be the official transfer partner for the Hotelier Maldives GM forum 2020.
Best Yachts Maldives Pvt Ltd a sister company of Best Dives Pvt Ltd, dedicated to providing luxury yacht charter and speedboat transfer services to different resorts in the Maldives.  The company owns a fleet of luxury yachts available for daily excursions or weekly charter as well as airport transfers. In addition, the company also owns a number of custom-made speed boats rented out by some resorts for their guest transfers.
According to Eric van Melis, the General Manager of both companies, "The demand of the resorts to provide a luxury and unique experience to their guests have led us to expand our services. The luxury yacht charter service is available not only to partner resorts but to all other interested resorts as well."
On partnering with Hotelier Maldives for the GM Forum 2020, van Melis said "First and foremost, we would like to thank Hotelier Maldives for their trust and confidence in us and for giving us this opportunity to promote our services. Secondly, we are excited to provide the participants of the upcoming event a smooth transfer service."
Currently, Best Yachts Maldives Pvt Ltd owns eight luxury yachts, starting from 40 feet and up until 75 feet. These luxury yachts are available for both long and short term charter.
For more information about Best Yachts Maldives Pvt Ltd visit the website: www.bestyachtsmaldives.com or send an email to info@bestyachtsmaldives.com
Visit www.hoteliermaldives.com/gmforum for more information about the event.
To download the media kit for the event, click on the link below:
GM Forum 2020 Media Kit