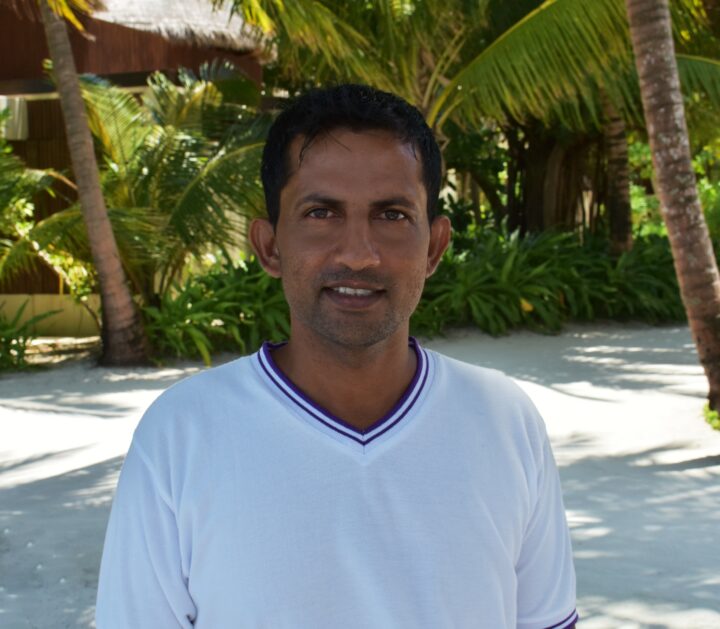 Careers – Abdulla Adam, Carpentry Team Leader at W Maldives
Abdulla Adam, the youngest of three siblings, was born in Noonu Atoll Kendhikulhudhoo and raised in Alifushi in Raa Atoll. He went to school but had little interest in academic studies preferring instead to learn a trade. So, after completing the eighth grade, he joined the vocational training centre in Alifushi. He enrolled in a boat-building course, where he was introduced to carpentry and design.
A couple of years later, done with his course, Abdulla decided to work in the tourism industry, joining the team at Bandos Island Resort in 1995. "I used to work on contract basis for different clients but they weren't always prompt with their payment," he explains. "So I thought I'd work as a staff in a resort because they're more reliable that way."
At Bandos Abdulla wasn't always a carpenter, he picked up different skills including masonry and tiling. "I didn't want to just specialise in carpentry; I wanted to learn as many trades as possible. And Bandos was a great experience, I learned a lot from my years there."
Later, in 2001 he made a move to Soneva Fushi; it was Abdulla's first taste of luxury tourism. "They are a unique brand," he says. "They were doing things very differently; wanting to keep a natural feel about everything, even chairs and tables." It was hard work but Abdulla felt he was improving in his craft, reaching the next level. His hard work was rewarded: he was soon put in charge of their carpentry division.
Abdulla left Soneva for W in 2008 where he still remains. "W is a renowned international brand. They'd just set up a resort in the Maldives and were hiring so it was an opportunity not to be missed," he explains.
Abdulla believes W is a fantastic place for a carpenter. "There's a lot to do and sometimes you get special requests that really test your skills to the limit," he says. "I once had to make the whole resort accessible by wheelchair for a particular guest, designing and putting up ramps around the island so that no place was out of reach for him."
He also designed a model yacht for a new year's eve celebration, one where guests could dance inside. "I wanted to try something different from the usual stage that we make in the pool," he says. "And the guests really loved it. That's the whole W philosophy there really, thinking creatively and going that extra mile to make guests happy."
A can-do spirit and a hard working mindset are all you need to succeed, Abdulla believes. "I'd ask young carpenters to join the industry even if they have to start from the very bottom," he says. "If you're dedicated you won't be at the same post for very long. There's a lot of potential here for young, enthusiastic people, a lot of opportunities."