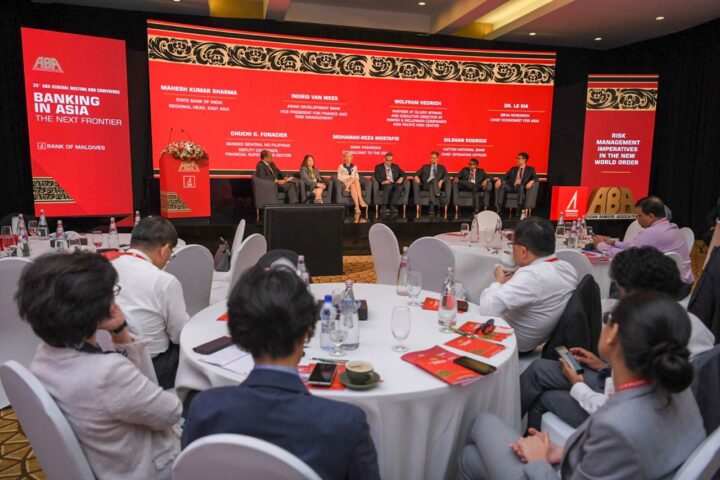 BML hosts 35th Asian Bankers Association General Meeting & Conference
Bank of Maldives (BML) has successfully concluded the 35th Asian Bankers Association General Meeting and Conference, the first international banking conference held in the country. BML was the host of the conference this year, held from November 15-16 at Kurumba Maldives under the theme "Banking in Asia – The Next Frontier".
The conference, which saw the attendance of renowned international speakers from the banking and financial services industry, featured insights into technological advancements which are revolutionising banking as well as the evolving risks faced by the financial industry. BML was also elected as the Vice Chair of AGA for the next two years.
"This year's conference was a milestone event for ABA as it marked the first time we have gathered in the Maldives since our Association was founded in 1981," said Daniel Wu, the outgoing Chairman of ABA. "Bank of Maldives were wonderful hosts and I congratulate the Bank on being elected to take over the Vice Chairmanship of ABA for the next two years. In this regard, I also congratulate Hatton National Bank, Sri Lanka on being elected to the chairmanship."
BML is committed to continuing to invest in technology to meet its customers' expectations of a range of choices in terms of how they conduct their banking business. Addressing the importance of understanding both the opportunities and risks associated with advancing technology Andrew Healy, CEO of BML, described how the bank has "invested relentlessly over recent years in the internet, mobile and self-service technology to dramatically improve customer experience, choice and convenience."
"With our recent investments in 24/7 Self-Service Banking Centres, Internet Banking, Mobile Banking, and Mobile Wallet, 90 per cent of customer transactions are today online," he added. "But technology is advancing rapidly and we cannot afford to stand still. We must leverage the benefits while managing carefully the associated risks. Technology spending as a proportion of our total costs will continue to grow and customer convenience and choice will increase in parallel."
Andrew also expressed his gratitude to ABA and stated that he is confident the exposure granted will act as a catalyst for the further development of the financial services sector in the Maldives. BML is the largest financial institution in the Maldives and commands a leading market share in both the corporate and retail banking segments.
The bank is a technology leader and was the first bank in the country to offer advanced digital banking services. With the Maldives' very tech-savvy population, 9 out of 10 transactions in the bank take place online today. BML also invests more resources to support the local community than all other banks in the country combined. For more information about Bank of Maldives and its services targeting the hospitality industry, visit www.bankofmaldives.com.mv.