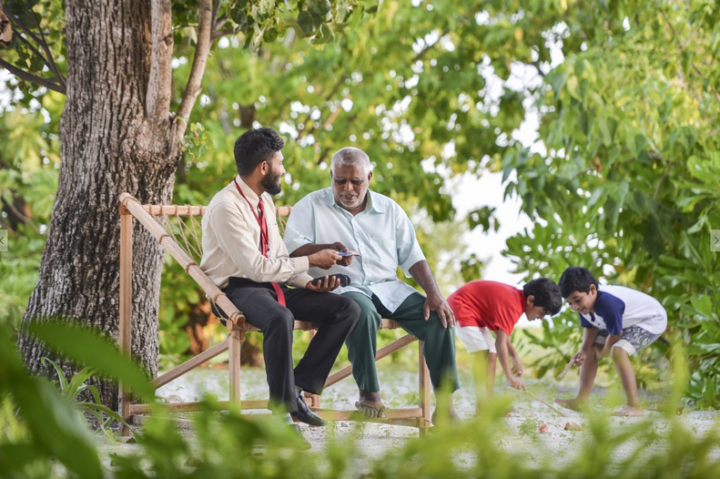 BML unveils nationwide campaign to support local communities
Bank of Maldives has announced an extensive program of initiatives to support local communities. At a special event held at Champa Central Hotel, BML unveiled 'Aharenge Bank', a nationwide campaign to underline the Bank's commitment to, and bond with, the communities and people of Maldives.
To kick off this campaign, the Bank will present a community-related initiative or event each day during February. The first of these, the 'Aharenge Bank Community Project' invites proposals for projects that will have a lasting impact on the community, with an attractive MVR 200,000 for the best proposal received.
Speaking at the event, BML CEO and Managing Director Andrew Healy said, "BML has supported local communities with an investment of MVR 150 million over each of the past two years. And recently we announced we would double this investment level to MVR 300 million in 2017, creating 150 new jobs in the process. Among our plans is a commitment to implement 10 new CSR projects across the country as we double our overall investment in charitable, educational, sports and environmental causes."
Healy noted that the bank will also be establishing new branches, ATMs and business centres on 22 different islands.
Following the Fifth Amendment to the Employment Act (Law Number 22/2016), which was ratified by the President on 25 August 2016, all foreigners employed in the Maldives are to have a bank account with a bank in the Maldives, thus the plans for expansion by BML will be a welcoming venture, by foreign employees working in remote areas of the Maldives.
With a nationwide network of 31 branches across all 20 atolls, 78 ATMs, 4,000 Point of Sale merchants, 190 cash agents, 19 Self Service Banking Centres and 5 Dhoni Banking Units, as well as a full suite of Digital and Online Banking services, Bank of Maldives is committed to supporting individuals, businesses and communities across Maldives.