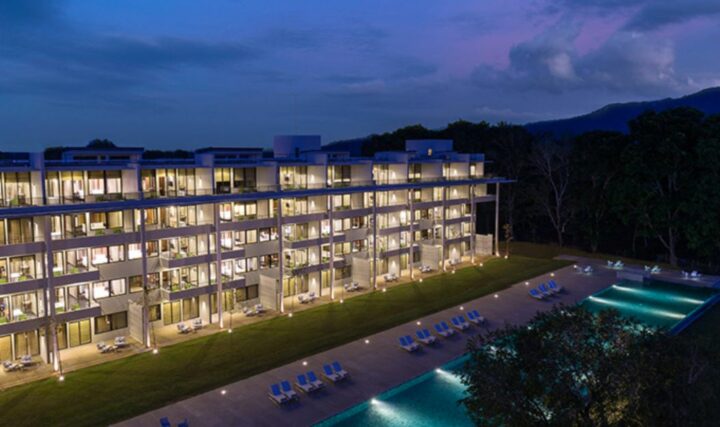 Jetwing Symphony Limited opens Initial Public Offering
Jetwing Symphony Limited (JSL), the investment arm of Sri Lanka's family owned pioneering hospitality brand Jetwing has announced the opening of its Initial Public Offering scheduled for December 14, 2017. The bid expects to raise LKR753 to LKR904 million by offering 50, 218, 856 ordinary shares at LKR15.00, LKR16.00, LKR 17.00 and LKR 18.00 per share. Capital Alliance Partners Limited (CAL) is the manager of the issuance.
Commenting on JSL's IPO Deshan Pushparajah, the Managing Director for Global Markets and Investment Banking from Capital Alliance Partners Limited said it was the first time the Jetwing family had invited the public to be a part of their success. He said: "The Jetwing family and its leadership team is a group which is wholly concentrated on Sri Lanka's tourism sector across disciplines of tours, experiential tourism and hotel management. Such a breadth of exposure adds significant synergies to JSL. This is evidenced in how JSL's first property – Jetwing Yala, turned profitable after just 18 months of opening its doors."
JSL's current portfolio of hospitality properties offers eco-friendly and locally enriched experiences to Sri Lanka's booming tourism industry. JSL's current portfolio is inclusive of Jetwing Yala (Yala), Jetwing Kaduruketha (Wellawaya), Jetwing Lake (Dambulla), Jetwing Surf (Pottuvil Point) and Jetwing Colombo Seven (Colombo). Its properties are also strategically located across the island to take advantage of the newest travel demands whilst providing travellers with a holistic and truly Sri Lankan experience.
Under JSL, Jetwing Hotels introduced the first agro eco-luxury resort in Sri Lanka – Jetwing Kaduruketha, which is also home to a fifty-acre paddy field shared with 31 farming families of the nearby village, who are directly involved in cultivating paddy and distributing excess harvest to the local market. Jetwing Yala and Jetwing Lake, in Yala and Dambulla respectively house the largest solar park installations in the hotel sector generating, generating 40 percent of their daily electricity consumption needs.
Jetwing Symphony Limited recorded a commendable revenue growth of 44.5 percent to LKR734.7 million during the financial year 2016 to 2017 in comparison to the LKR508.4 million earned during the previous financial year.
The IPO is to be listed on Colombo Stock Exchange website cse.lk and on the Jetwing Symphony website jetwingsymphony.com. Proceeds from the IPO will be utilised for the development of an upcoming Jetwing property in Kandy – Jetwing Kandy Gallery and rebalancing the overall gearing mix in some properties.