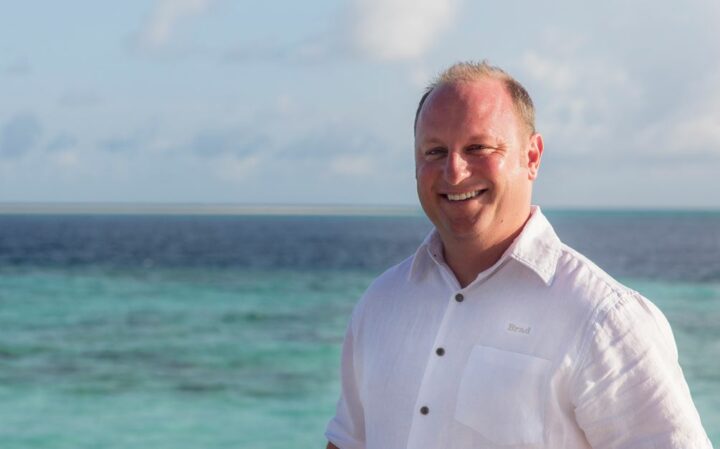 Brad Calder appointed General Manager of Hurawalhi Island Resort
Brad Calder has been appointed as the new General Manager of Hurawalhi Island Resort. He takes over from Patrick de Staercke, who has since been appointed the General Manager of Kuredu Island Resort and Spa.
A detailed, result-driven and perceptive professional with experience in luxury resort management, product innovation and development, Brad, originally hailing from Auckland, New Zealand, is set to usher in a new array of unique and effortless luxury experiences at one of the Maldives' rising star resorts, says Hurawalhi in a statement.
"The potential is enormous. I am certain we can successfully compete with many of the bigger brands that are present in the Maldives and establish Hurawalhi's reputation as an iconic and top-ranking resort in the country," says Brad, expressing his ambitious vision for the resort.
"There are several attributes that allow Hurawalhi to elevate its profile: the adults-only concept, a luxury all-inclusive package that will be further developed, 5.8 Undersea Restaurant, Dream Island and of course the sustainable practices used to maintain the pristine environment."
According to the new General Manager, Hurawalhi is lucky to have the environmental technology and several eco-friendly practices in place, making it a draw for those guests whose holiday requirements include sustainable luxury and responsible travel.
"What also needs mentioning as it impressed me the most upon my arrival is the genuine warmth of hospitality presented by the team and the stunning natural environment with the clearest water and the abundance of marine life," he adds.
Brad Calder will also oversee the pre-opening and management of Kudadoo Maldives Private Island by Hurawalhi, which is set to open in early summer 2018.
Before joining Hurawalhi, Brad was Resort Manager at the award-winning Gili Lankanfushi, Executive Assistant Manager at the Hard Rock Hotel Bali, Director of Food and Beverage at Warwick Resort & Spa Fiji, Food and Beverage Manager at Stamford Plaza Auckland, and started his professional career as Food and Beverage Manager at the iconic Home House Private Members Club in London.