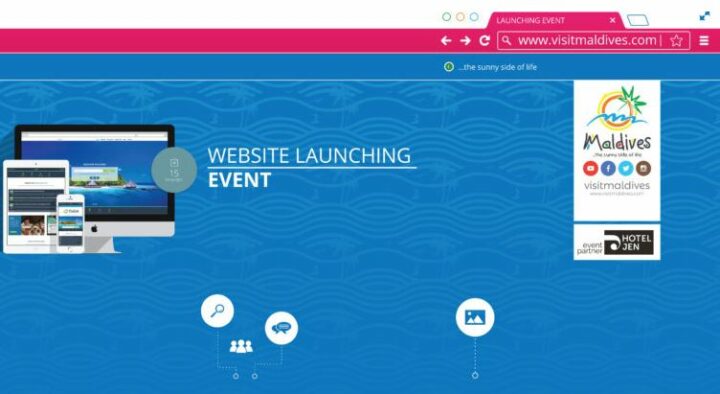 Brand new "Visit Maldives" website launched
Maldives Marketing & Public Relations Corporation launched the brand new "VisitMaldives" website with new interactive features targeting both the members of MMPRC and the general public at an event held at Hotel Jen on 20th December 2016. The event was attended by representatives of various stakeholders of the Maldivian tourism industry.
The day's proceedings included an introduction by Haris Mohamed, the Acting Managing Director of MMPRC followed by a detailed explanation of the new outlook and features for the website. The website was then launched by the Minister of Tourism, Moosa Zameer.
Speaking to press, Haris Mohamed stated "We are very excited to launch this brand new website. It has a very sleek and user-friendly outlook. The new website consists of new innovative and interactive features which includes a live chat feature, front end registration for guests as well as search listings by atoll. We have also completely revamped the Members Area with members now being able to have greater creative autonomy, make online payments in the future, get easier access to our market reports as well as obtain discounted rates for advertising".
He also noted "We experienced over 1 million visits to the former "VisitMaldives" website for the year 2016 inspite of the website being only available in 4 languages. Now, we have included 15 languages and also hope to add extra 15 languages in the future bringing the grand total to 30 catering to key target markets of the Maldives. Therefore, we strongly believe that we will be able to attract significantly higher visits and engagements to our website in the years to come."
The website went live to the public at around 2pm local time.